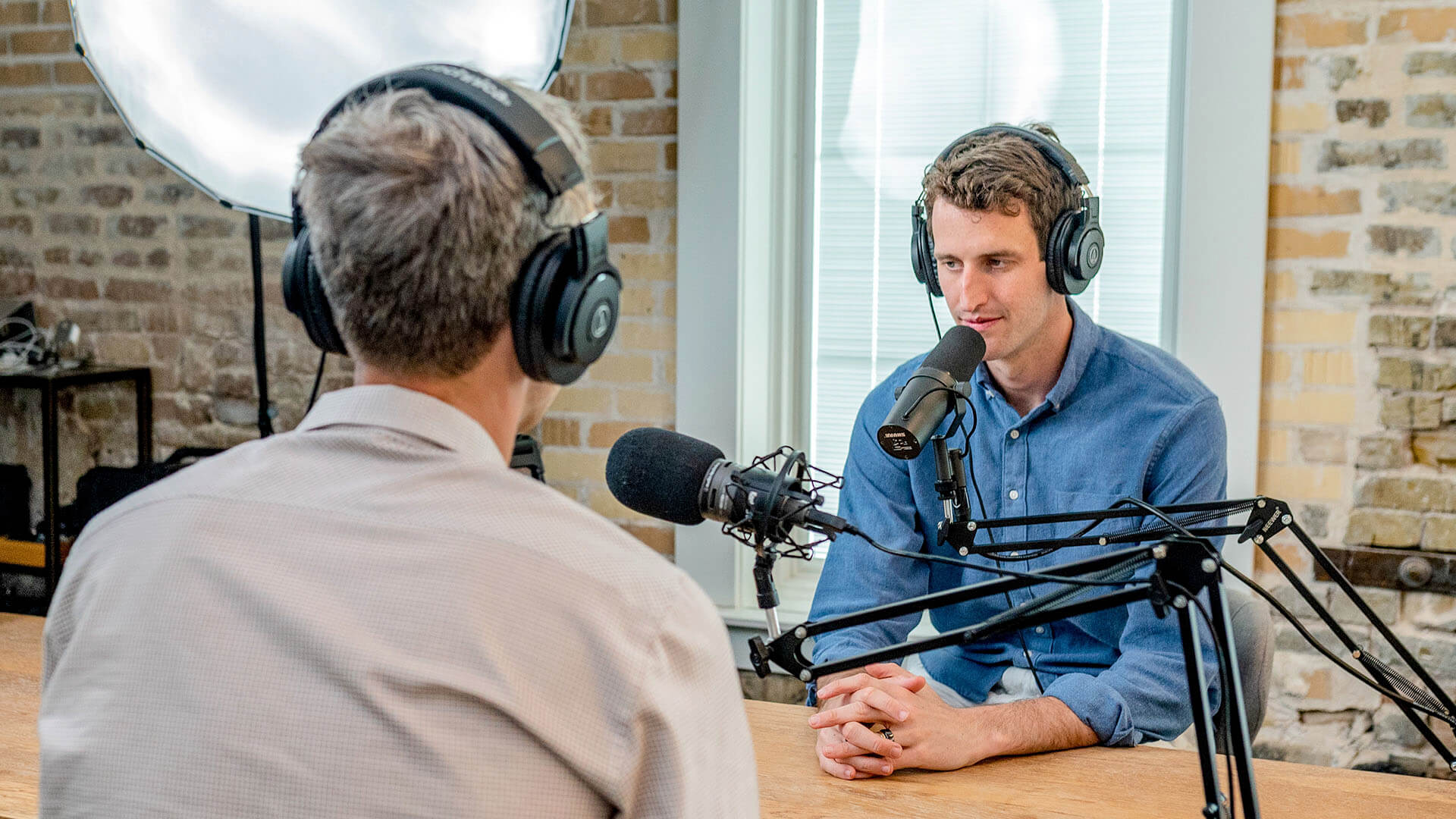 Marvia establishes a strong brand decentrally
Brands are becoming increasingly important, and the number of marketing channels has increased considerably. Local marketing in 2019 has, therefore, become a significant challenge. Joep Donders explains how with his platform Marvia, he responds to these changes and makes it easy for franchise formulas to run local campaigns.
An automated local marketing machine does not come out of thin air. The phenomenon is a consequence of social and technological developments. "People today largely determine their choices based on brand awareness," says Joep Donders. "If you handle your local marketing with care, it pays off. And the channels that you choose differ per target group. For whom this campaign is relevant, is always the key question. "
With its Marvia platform, "strong brands can work with the brand decentrally". Such as the fast-growing Dutch franchise formula fit20, which also met the limits of its expansion abroad. "The content had to be in different languages ​​, and the brand became increasingly important. It was no longer possible to manually direct it. Now franchisees log in to one portal and create and manage their communication in the fit20 environment. They can publish the content by directly linking to Facebook, Twitter, Instagram and LinkedIn, or sending it to the printer."
By recording the corporate identity in templates, the franchisor ensures that all published expressions comply with the brand guidelines. Donders: "Such a consistent brand positioning ensures a strong and recognisable brand."
Head office happy, entrepreneur happy
Good local marketing is for many types and sizes of franchise, he knows. Take a formula like de Pannekoekenbakker. "They need an environment where franchisees have their menu within the corporate identity of the central brand. They can then make their own advertisements when they want. Instead of having to engage designers and other parties based on an hourly invoice. Head office happy, because the content stays within the brand guidelines. And an entrepreneur happy, because he can add his own accents. "
There are other challenges for a big player like pizza chain Domino's. Such as: how do you run a quarterly campaign for the nearly 600 branches in the Netherlands, Germany and Belgium? Different countries, different languages, different channels, various prices. "Then, there is more control from the head office. The campaigns are already ready for the locations. Only the details differ, and those are also run by the system. Such a thing can no longer be done manually. "
Automating local marketing has more advantages, he argues. "Fewer mistakes are made, and you can get a more personalised message across the stage. Local branches are best informed of regional needs and opportunities. With Marvia they can create unique content that best fits this. All this without prejudice to the national brand image. "
Ultimately, the exercise also generates more revenue, he explains. "The personal, relevant and targeted message is more likely to encourage customers to take action." Marvia's own figures based on past cases show that sales increase by 12 percent when using the local marketing model.
Advertising agencies too expensive
Twelve years ago, Marvia started working from an office at the Amsterdam canal, as a start-up for recent graduates. It was at the end of the crisis and companies were looking for ways to cut back on their layout work. Automation was a solution.
Joep Donders then worked for PostNL and ended up with Marvia to let SMEs easily create folder material. Those jobs were too expensive at an advertising agency. Afterwards, he ran the company for years under the wings of the new owner PostNL. A year ago he took over Marvia through a management buyout.
He has seen the market and the company change, develop. He now serves with thirteen colleagues from a former IBM building in Amsterdam - full of creative, young entrepreneurs - 70,000 users in sixty countries.
Started as a software builder, a package of services has now been added. The modules are custom designed together with the franchisor. "Implementation partner" Marvia is also involved in the commissioning. "We also have a customer success manager. He is constantly looking for improvements."
Conditions
One of the preconditions for success is the right support when users (franchisees), get started. "Some people need guidance. We sometimes sit down with them personally to explain it. We organise a webinar with others. But the support from the head office is crucial. There must be the will to invest in the franchisee's knowledge. "
Before starting, it must also be clear whether you are offering the entire range of marketing channels as a formula. If not, it is advisable to get this straightened out first. Once decided to introduce the marketing platform, it is essential to get the franchisees along. Donders thinks it is not just about commitment. "The franchisee must be prepared to invest money and energy in campaigns." A good explanation of the economic usefulness of the investment, the ROI, must of course not be missing.
Marvia provides the software and advises on custom design. For example, the franchisor will look at whether the system is sufficiently user-friendly for the target group and whether it has been 'open enough'. Can franchisees make it sufficiently locally relevant? But the content is provided by the customer. The quality of the texts must, therefore, be good. This is also an essential precondition for getting the franchisee aboard.
Parties that have these conditions in order and have achieved a high degree of maturity in local marketing appear to grow twice as fast as the beginners. Donders: "This is a huge opportunity for the franchise chains."
Need help with the effective use of local marketing?
Can you use help with the decentralisation of your brand? Contact us, and we will be happy to tell you how you can set up your local marketing effectively and how our software can help you with that.
---
This article has been published in the trade journal Franchise + nr. 5 - 2019
Stay in the Loop
Subscribe to our Newsletter
Get the latest news directly in your inbox, don't worry; we won't spam you. Unsubscribe at any time.