Is brand consistency a struggle?
Achieve brand consistency across your partner network at every stage of your marketing endeavors.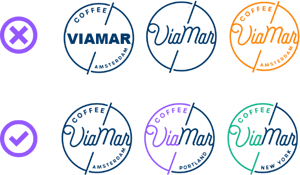 Maintaining consistency in a distributed network
In a large network, your brand's voice can become fragmented easily, leading to:
Multiple narratives: different messages risk diluting your brand's identity.
Visual disparity: visual inconsistencies confuse your target audience.
Weakening identity: inconsistent branding diminishes hard-earned trust and loyalty.
Central-local friction: off-brand content creates tension between the central team and local partners.

Maintain one voice, everywhere with Marvia.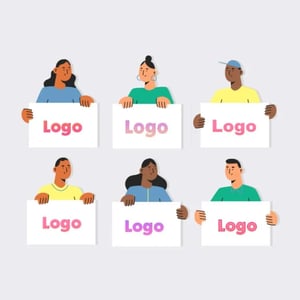 Align, assure, amplify
Guidelines at fingertips

:

with Marvia, every team member, whether local or central, knows the brand's dos and don'ts.
One voice, everywhere

:

ensure a singular, consistent brand message, irrespective of the content creator.
Empower your partners: let partners create, localize, and distribute content independently, without worrying it's off-brand.
Building bridges, not walls

:

eliminate friction points and nurture a collaborative environment between central and local teams.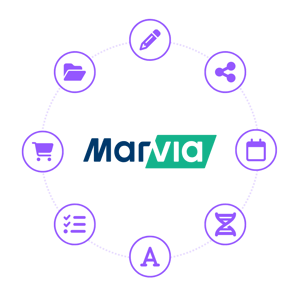 Brand Portal
A one-stop-shop for your brand
Give every team member and partner instant access to the latest brand assets and materials. With Marvia's Brand Portal, you're always a click away from what you need. No lost assets. No outdated guidelines. Just pure, consistent branding at your fingertips.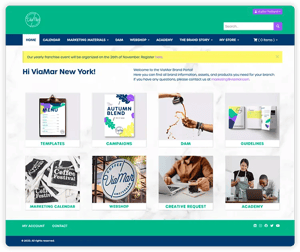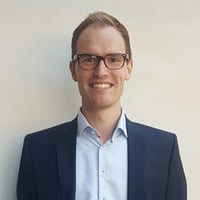 "Since the introduction of our brand management portal Kabritaworld, Global Marketing has a central position within our organization and has more focus since Kabritaworld is the go-to marketing hub for all our partners."
Dynamic Brand Templates
Effortless content creation
Transform your complex designs into user-friendly templates. With Marvia's Dynamic Templates, anyone can craft branded content, no design expertise required.
Take your InDesign files, convert them into customizable templates, and empower your team and partners to generate content that's always on-brand. Streamline content creation and ensure a consistent brand voice, every time.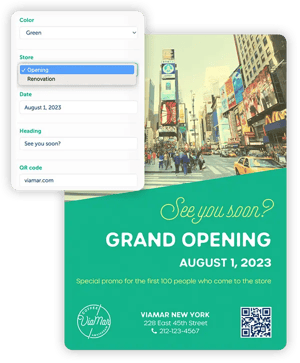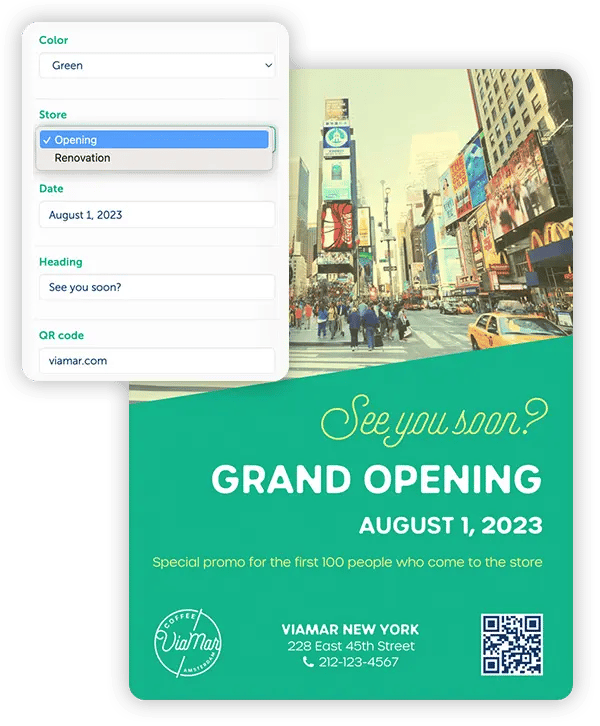 Approval flows
Quality control, simplified
Stay in the driver's seat of your brand's narrative. Approval flows offer a seamless process to review, refine, and approve content before it reaches the audience.
Set up custom workflows, assign reviewers, and ensure every piece of content meets your brand's high standards. Embrace the peace of mind that comes with streamlined checks.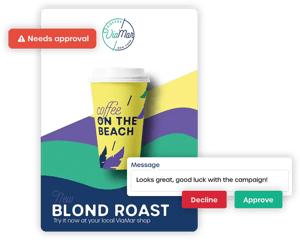 See how Marvia increases brand consistency
Get in touch today, and one of our experts will show you how Marvia benefits your marketing department.
Other features that ensure brand consistency