Marvia Partner Program
Let's help businesses grow together
Partner with Marvia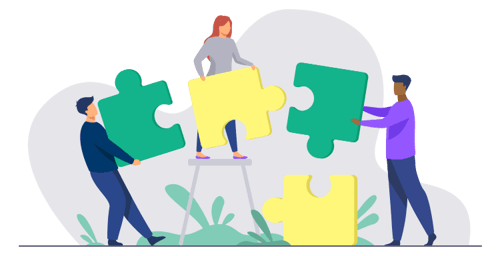 As an agency, you want to lead and innovate your marketing, so you can help grow the business of your customers. By sharing our knowledge, software, and training with you, we make sure that you are always one step ahead.
Deepen your Client Relationships
Keep on adding value and expand your services for your customers and become a one-stop dealer. Offer valuable tooling based on your client's wishes.
Integrate your Creations into Daily Practice
Don't let your hard creative work go to waste. Secure new brand guidelines in a digital brand guide, let your clients use branded templates and manage the rollout of campaigns in the Marvia infrastructure.
Align with the Industry Leader
Marvia pioneered the use of automation in content creation - empowering businesses to activate the local marketing potential at scale.
Program benefits
Let's help businesses grow faster, together.
LEVERAGE OUR TOOLS
Get a demo environment, sales enablement content, and case studies.
GROW YOUR REVENUE
Refer your clients to earn a share of their annual spending with Marvia.
DEEPEN YOUR EXPERTISE
Earn access to more benefits such as exclusive access to partner-only resources.
GAIN CUSTOMER VISIBILITY
Get recommended to Marvia customers.
How it works
Marvia's Partner Program helps you offer a higher added value to your customers. In addition, you can use our tool yourself, so you are able to run marketing campaigns more efficiently and effectively.

Eliminate redundant design efforts and focus on what is really important.
Discover our tools
Meet our premium partners
We love the collaboration with our business partners to help businesses grow faster together.
Other partners and resellers
"Marvia is very cooperative and comes up with good solutions. The flexibility of the software is a big pro. For us, Marvia is really a solution that takes a lot of work off our hands. The service they provide is phenomenal. Great personal and direct contact."
"Marvia is a perfect platform for streamlining your (local) marketing. It's a very easy-to-use (intuitive) platform that enables designers to create perfect fitting templates, and it gives marketers the freedom of using them for the (local) benefit of the organization."
Apply for the program
Learn more about our partner program and apply today. Fill in the form and we will reach out to you to schedule an intro call.