Branded Templates ROI
How to increase the ROI of your content creation process through automation.
Discover the benefits of templates
Marketing campaigns can be time-consuming, particularly when it involves creating content specific to different locations or regions. Branded Templates streamline the content creation process, ultimately leading to a higher return on investment (ROI).
In this document, you will learn:


What Branded Templates are

How they can benefit your organization

Some unique features of Marvia's Dynamic Templates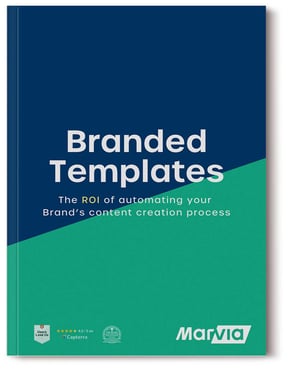 Liked this piece of content?
Subscribe to our newsletter and once in a while we'll send you other marketing tips, product updates, or news (we won't spam you, promise!)