Manage and authorize your processes
Workflows
Add a layer of authorization where needed, all while maintaining an overview of what is happening in the process with approval workflows.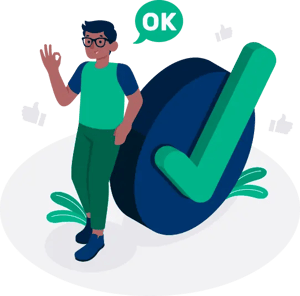 What is it?
A workflow automates approval processes and provides a format to handle requests or checks. Ensure brand consistency by including an extra step before or after ordering.
For example, add a safety check to prevent faulty prints or only allow orders of valuable products after approval. A workflow can also serve as a suggestion box to improve your internal service.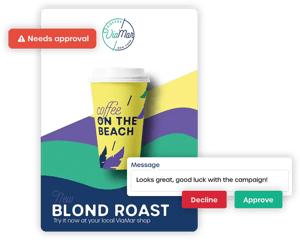 Campaign execution done right
For many marketers, rolling out a marketing campaign is a time-consuming job. All teams, branches, and other stakeholders must be informed and provided with the correct materials. Not to mention the branches that often order the campaign materials too late or worse; forget the whole campaign.

Recognizable? Marvia's Marketing Calendar is an add-on that centralizes all your marketing events and campaigns in 1 interactive calendar. Finally, get rid of long email threads and static pdfs and keep everyone working with your brand in sync.
Benefits of Workflows
Enhance collaboration and reduce miscommunication.
Manage your operational tasks and keep control.
Secure processes by adding a layer of authorization
Creative Requests
Keep up with the influx of creative requests, ensuring nothing ever falls through the cracks. Creative Requests put all incoming requests in one place, speeding up the process of handling requests and simplifying collaboration like never before.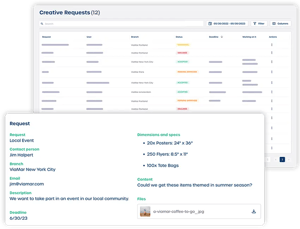 Don't take our word for it
"Marvia mainly offers us time savings and efficiency. Of course, there are always tailor-made requests from our franchisees, but we now have time for these."
Want to see our Workflows in action?
Get in touch today, and one of our experts will show you how Marvia's workflows works.
What can I expect?
Live demonstration of our platform, tailored to your specific needs

Answers to all your questions to make sure you have all the information you need




Fill out the form to schedule a free demo customized for your specific needs.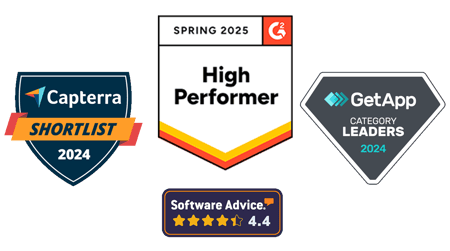 Discover our other features
At Marvia, we empower brands to unlock their local marketing potential. Our tools deliver measurable local marketing results with less time and effort, streamlining your marketing operations for maximum impact.

Our Workflows are just one of the features designed to enhance your marketing efforts. Explore some of our other features that will help you get the most out of your marketing: