Local Marketing
Nearly everything you need to know [GUIDE].
Most companies spend much time promoting their brand to national or international audiences, optimizing marketing strategies, leveraging new marketing channels, and developing distinctive marketing campaigns. However, they often overlook an essential marketing element; their local marketing strategy.

Therefore, in this comprehensive guide, we discuss all the important facets of local marketing and give you tools and tips to get started.
Introduction
About Local Marketing
Before we can dive deeper into the different facets of local marketing, you will first need to know what precisely local marketing is. There are several definitions to be found, but we will use the definition below when talking about local marketing.
What is local marketing?
Local marketing is a marketing strategy where you target local or regional audiences, often within a certain radius of your company's physical location(s). Local marketing is therefore often called local store marketing or neighborhood marketing.
By adapting different components in the marketing mix, such as price or product, to local conditions such as competition, customer, and specific characteristics of your store or branch, you can increase visibility and trust within your local target group.
For whom?
If you have at least 1 physical location, a local marketing strategy is essential. This applies to small local companies and chains or corporate brands with multiple locations across the country or the world.


While local marketing adds value to any brand with physical locations, it is vital for businesses where business is also physical. Think restaurants, stores, salons, or medical companies (as opposed to online, where the customer can purchase the service/product from anywhere in the world).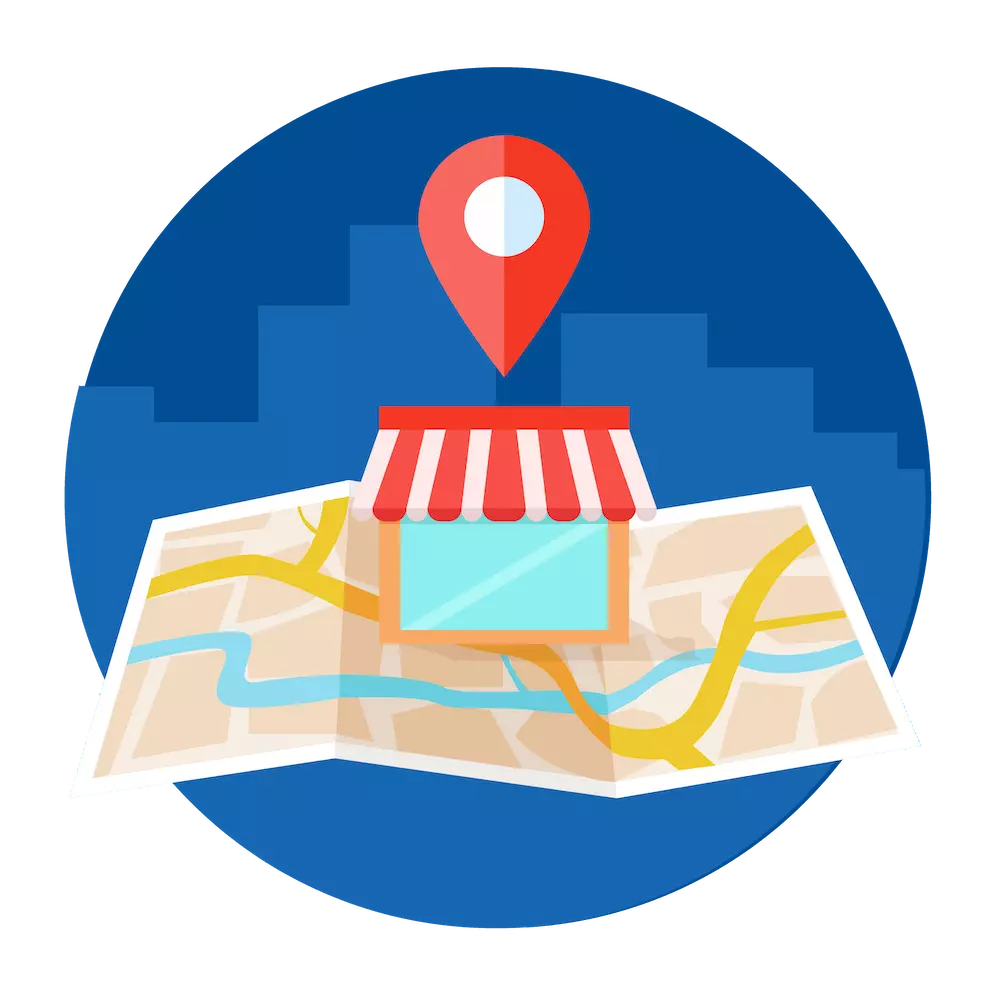 Benefits
Why local marketing?
If we've learned anything in recent times, it's that the world is changing at a tremendous rate, and being able to quickly adapt to the changing landscape as a brand is a must.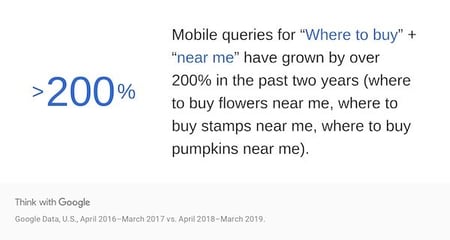 For example, we see that the way we search has changed tremendously. Today, about half of all searches have a local intent, the number of "near me" searches has even increased by more than 200% in the past two years. Consumers search for reviews of businesses at a local level, use social media to share their local store or restaurant experience, or check the opening hours of a local branch of a national brand.

So if you want to grow as a brand you will need to focus on your local visibility and performance. Investing in local marketing offers multiple advantages, we list the most important ones for you:
Benefits local marketing

Reach the right audience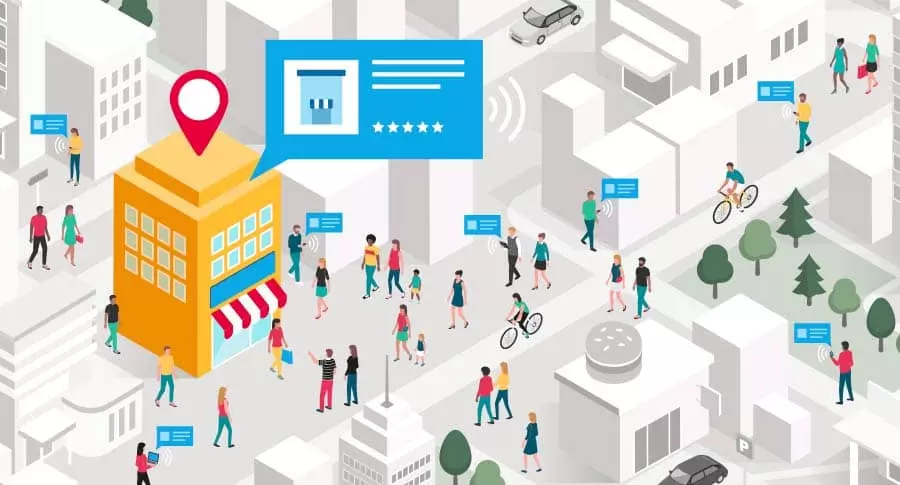 Effective marketing is not about reaching as many people as possible, but about reaching the right people. People who are willing to purchase the services or products you offer. As mentioned earlier, the number of searches with local intent is only increasing. Consumers do this because these searches match their needs. No one is looking for a hairdresser 50 miles away or a restaurant in another state, at least not most of the time. Shopping locally is convenient; you have less travel time, you can get something last minute and you get it quickly. It is therefore not surprising that conversion rates are much higher for local searches, especially on mobile.
Leverage local market insights
Every market is different; that's why brands see that tailoring their campaigns to individual regions and markets is so successful. The shift from reach to relevance emphasizes the importance of a local marketing strategy. Using local market knowledge is crucial to avoiding wrong targeting and maintaining your reputation. After all, you won't be the first to offend local audiences.
There are plenty of original examples of local marketing campaigns that leverage local market insights. Ranging from localizing product offerings to capitalizing on local events and from collaborating with local entrepreneurs to employing local influencers.
Local marketing is cost-effective
Getting the most out of your marketing budget is essential for any business. Local marketing is a cost-effective solution. We will discuss the various local marketing strategies in detail later, but it is good to know that some of them are free. Think of social media, reviews, and listing your business in various directories such as the yellow pages, Google, Yelp, Facebook, and Bing Places.

National marketing campaigns can help you build brand awareness, local campaigns can help you reach your target audience in a more targeted way. Through hyper-local paid advertising, for example. Through Google and Facebook, you can target specific locations with relatively low costs per click and limited budgets.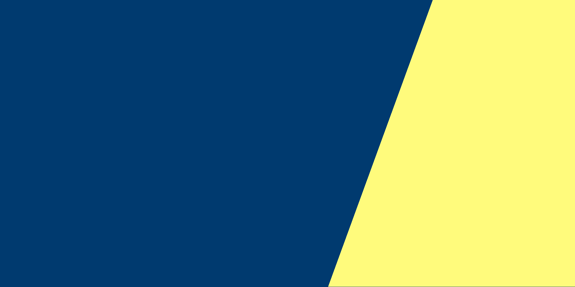 Want to know more about the benefits?
Read why you should invest in local marketing, no matter the size of your business
Strategies
Local marketing strategies
Now that you are hopefully convinced of the benefits of local marketing, your hands are itching to get started. We've listed the most important offline and online tactics for you to get you started.
Lokalize (and optimize) your website
Localizing your website makes it relevant to your local audience and customer base. Start by adding location-specific terms; for example, replace "Drugstore" with "The best drugstore in Phoenix."

Use free tools like Google Trends, Google Search Console, and Google Autocomplete to find relevant local keywords. Above all, don't forget to include surrounding areas in your content.
In addition, it is even more important for local searchers than for "normal" searchers that they land on a mobile-friendly website. Research shows that over 60% of mobile searchers are more likely to contact a local business if they have a mobile-friendly website. Having doubts about your website? Google has a handy tool to check how mobile-friendly your site is.
Local landing pages
If your brand has multiple locations it is recommended to create separate pages for each location on your website. Always include name and address information (name, address, phone), opening hours, and directions on these pages. You can also add local reviews (e.g. Yelp, Google, Tripadvisor), local events or promotions, and a local product range. This information again helps you to rank for local SERPs.
Local SEO
Localizing your website and creating local pages are important parts of local SEO. In addition, managing your local listings, local listing management, is also an important component, but we'll talk more about that in a moment.
A few local SEO tips:
Localize title tags with city and street names;
Add local bussiness schema to your pages;
Make sure you have a localized URL structure;
Provide relevant inbound links;
Write locally relevant content such as:

Tell about local clients or completed projects;
Highlight local sponsorships or memberships in local industry associations;
Promote local events or meetings.
Make sure your location data is always up-to-date, for example, if you open or close new branches, your opening hours change or something changes in your product range.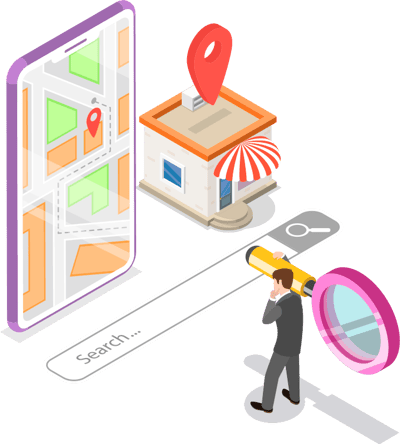 All of this will also contribute to the so-called "snack pack" results. This is the framed area on the first results page when you do a local search in Google. This snack pack shows the three most relevant local business listings for the search.
This brings us to probably the most important part of your local SEO strategy: claiming and setting up your Google Business Profile account.
Local listings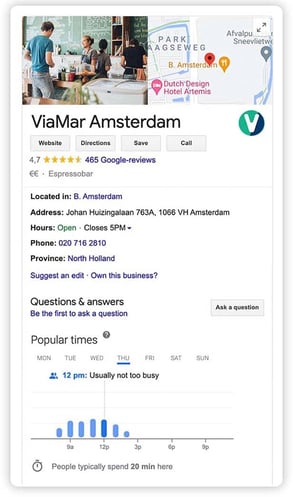 There are countless websites, review sites, and directories that bring local businesses to consumers' attention. As a local business, these listings are essential to attracting digital and physical traffic.
Google Business Profile
As mentioned earlier, the most important listing you want to claim is your Google Business Profile (formerly Google My Business or GMB). Research by Whitespark shows that your GMB account is the most critical factor (33%) shown in local search results. While creating an account is not complicated, many businesses do not get the most out of their listing. Follow a good GMB guide, so you don't overlook anything when creating (and maintaining) your profile. Besides Google, you can also register your business with Bing Places and Apple; Bing has a market share of about 6% in the US and 3% in Europe, this does not seem much, but this is still a few million people you otherwise miss.
Reviews
The Whitespark research also shows that reviews have now taken the second spot in importance. Not surprisingly, reviews are an ongoing (and honest) conversation your customers have about your business online. Google, Yelp, and Facebook are perhaps the three leading review platforms, but there are plenty of other general options (Trustpilot, ReviewTrackers) and specific options for certain industries (TripAdvisor). Get customers to write reviews about your products or services regularly by, for example, offering a discount on the next purchase or by raffling something off among the contributors. Once you receive reviews, it is important to respond, especially negative ones. Moz wrote an excellent article about how a poor response to a negative review made things worse (and they give tips on doing it right). Word of mouth is and will always be the strongest form of marketing there is, so make sure you have an excellent strategy to build trust with your (potential) customers.
Local online advertising
About 46% of searches have local intent. Given this large share, it is only logical that local ads are also becoming increasingly important. Google would not be Google if they did not respond to this with their advertising offer. Last year they already rolled out some great new features that make it easier for entrepreneurs to attract customers such as local services ads and smart bidding for retail sales. Even if your brand has fewer than 10 locations, local advertising through Google is interesting. In Google Ads, you can create campaigns that target your audience very specifically based on location. By heading your Google Business Profile location(s) and including location-related search terms and ad content you can attract new customers even with a limited budget.
Social Media
Social media is the fastest and most efficient way to connect with (potential) local customers. The various social platforms offer numerous localization options, from including your location information in your profile to tagging your location in a post. The possibilities on social are almost endless, but we have listed 5 important ones for you:
Join relevant local groups and use local hashtags
LinkedIn and Facebook allow you to create groups for people to join based on common interests. Help people by answering questions to highlight your expertise (skip the sales pitches).
On Twitter and Instagram, local hashtags are the way to talk about local topics and events. Do some research to find out which popular hashtags are used in your area, for example, #PLACE or #visitPLACE. Instagram also gives suggestions for related hashtags, including how often they are used.
Use social ads
The advantage of local marketing is that you can be very specific in your targeting. For social ads, this also means that you can easily reach people within a small geographical radius around your location, even with a small budget. For example, Facebook offers the possibility to promote your local business directly from your company page. You can then easily set how specific you want to be in your targeting; think about the size of the radius around your location, demographics, and behavior. Also, tailor your ad content to the area where your ads are visible, both in images and text. For example, capitalize on local events or use relevant imagery to the place in question.
Collaborate with other local businesses
Social media is a great place to work on your local network. Follow businesses in the neighborhood or that you have a connection with some other way. For example, the caterer who provides your event with snacks or the local contractor who is remodeling your business. See if you can set up joint promotions or recommend each other's services to your followers.
Use user-generated content
There is no better advertising than word-of-mouth. The modern version of this, in addition to reviews, is content created by your existing customers. You collect user-generated content by, for example, simply asking when customers buy your product or service, making clever use of hashtags, offering a discount in exchange for content, or by setting up a promotion where the winner receives a nice prize. Important with UGC: always ask permission to share content, credit the creator, and see it as customer research.
Put your community in the spotlight
An effective strategy for expanding your local followers on social media is to highlight your community. Share photos of your favorite places like landmarks and events or highlight unique townspeople. Is there big news that affects you and other city residents? Talk about it on social to increase engagement.
Direct Mail
In all the digital noise, you'd almost forget that there are still effective "traditional" marketing channels. Direct Mail is one of them, despite plenty of people shouting that Direct Mail really has had its day. But even the most digital-native consumers, millennials, are fans of direct mail. Developments are not standing still either; QR codes, Augmented Reality, NFC are no longer novelties. You can even send video mailers these days.
The key to success for effective direct mailings: localization and personalization. Personalization goes beyond just a salutation; the content can also be fully tailored to the recipient. With programmatic mail, for example, you can use customers' online or in-store behavior to send relevant offers or discount codes. This omnichannel approach obviously benefits the response rate.
Domino's Pizza, for example, immediately sends a DM with an offer if the delivery of the pizza took a little too long or if customers haven't ordered anything in a while.
Thanks to location-related data, you can easily select the right target group for your mailing based on demographic data such as income, age, and household size. That location data can also be used in your content. For example, you can provide your mailing with a road map to your location from the recipient's home.
Although you would prefer to send your direct mail to as many people as possible, some regulations have changed in recent years. Always check what is and what is not allowed under the privacy laws.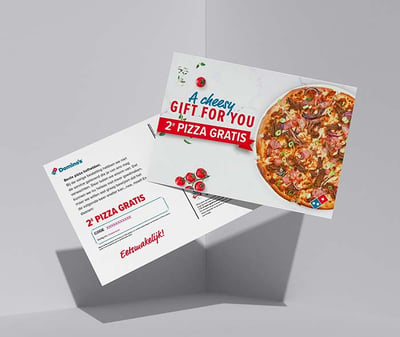 Examples
Local marketing examples
Great local marketing goes beyond just adding a local touch to your national campaign. Get to know the local market, what's going on and get to know your local customer, and build your campaign around them.

To give you some inspiration, we show you some examples of how you can use local marketing effectively.
Local store concept H&M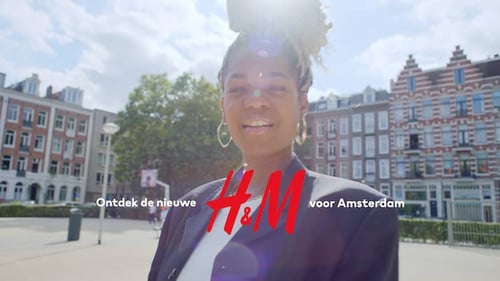 Fashion giant H&M is introducing a store concept in Amsterdam this year that responds to local needs such as clothing repair, rental options, local brands in-store, and livestream shopping. The local campaigns, which will include social media and out-of-home, will feature Amsterdam-based influencers. "With this campaign, we want to show that H&M listens to its surroundings on a local level and is open to change," said the fashion chain. The revamped flagship store on Kalverstraat also offers space for input from local customers via its own Instagram account to improve the shopping experience.
The Brexit Calculator
To highlight the positive side of Brexit for Indian travelers, Virgin Atlantic launched the Brexit Calculator to help vacationers calculate how much they can save on a trip to the UK. The calculator included typical British products and experiences, such as a pub crawl, a plate of fish & chips, penny farthing, or a Union Jack tattoo on your left thigh.
The campaign was a resounding success; brand awareness was raised, sales increased, brand advocacy rose to its highest level ever and it also won a Golden Effie.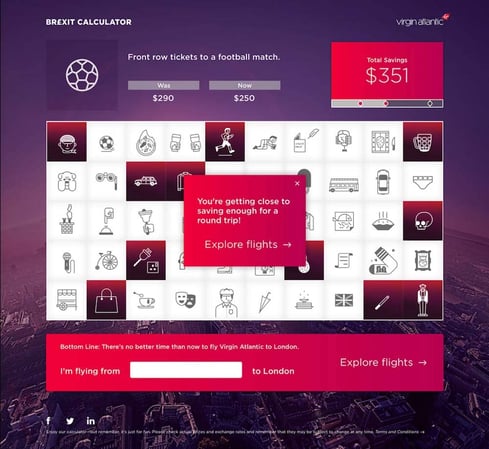 Local assortment McDonald's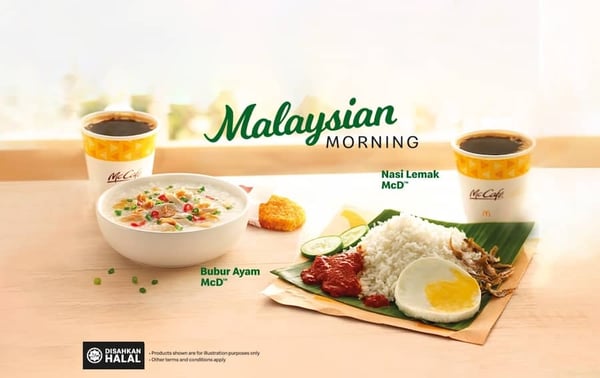 A textbook example of local marketing is adapting your products to the local market. For years, Mcdonald's has adapted its product range to the countries where it operates.
For us Dutchmen, the McKroket is a well-known example of this. But the list of customized menu items is endless such as the McArabia (Morocco), Teriyaki McBurger (Japan), Croque McDo (France), or the McBurrito (Mexico).
Tools
Local marketing tools
To make life easier for marketers, there are a tremendous number of useful tools that make performing local marketing a lot easier and more efficient. We list a few essential tools for you.
Local marketing automation software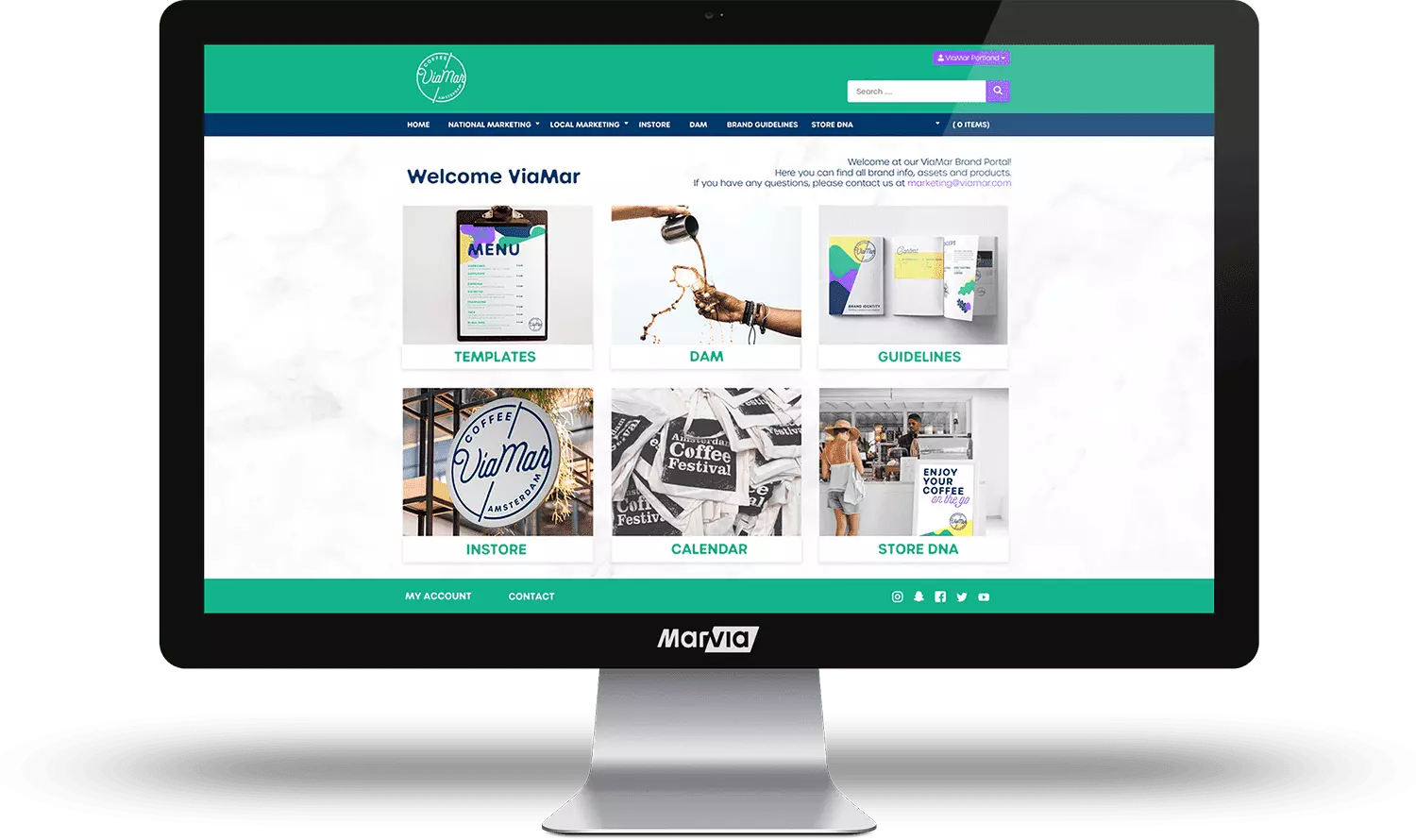 A must for any medium to large brand that wants to get started with local marketing: local marketing automation software. LMA helps local and national marketers streamline their efforts by centralizing marketing messages, campaigns, products, and location data. You can also easily localize and distribute content across a wide range of channels.
In addition to saving time and money, using a local marketing automation platform gives you even more:
Comprehensive analytics give you user- and location-specific information to increase participation and optimize marketing campaigns.
You can tailor large-scale campaigns for individual regions, markets, and customers, but with less work. This results in better results and prevents mistargeting.

By centralizing and using templates, you prevent individuals from messing with your carefully built brand. This ensures a consistent brand experience in every location and region.
Want to know more about the benefits of a Local Marketing Automation platform?
Local SEO platform
Tools like BrightLocal and Moz Local are ideal for monitoring and improving your local SEO performance. For example, with these tools, you can easily track your local rankings, benchmark your Google Business Profile performance, compare your backlink profile to competitors and gain insight into the search behavior of local searchers. These tools are a must-have for your local search results optimization.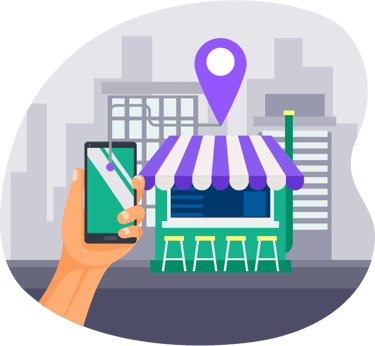 Review Management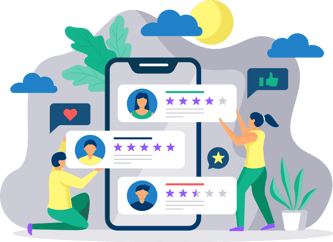 Review management tools like ReviewTrackers help your brand see through the eyes of (future) customers thanks to reviews. These tools not only help you monitor, analyze and respond to reviews. They also show you where you are losing market share locally, how your business is performing compared to the local competition, and what you need to do to build a more authentic connection with your customers and further optimize the customer experience.
Local Listing Score
Semrush and Moz have a handy free tool that gives users insight into their presence in the various directories such as Google, Facebook, and Bing. These local business listings, as mentioned earlier, are hugely important for local SEO.
Brand management software
When working as an organization at the local level, it is important to make sure that the brand is not portrayed differently locally. After all, an inconsistent brand can have huge (financial) consequences for your business. To ensure a consistent global-to-local strategy, brand management software can be a valuable addition.
Brand management platforms often offer a central repository for your brand assets, a so-called DAM, a digital brand guide, and dynamic templates to ensure that everyone in the organization can quickly create marketing materials that meet brand guidelines.
Some solutions also offer other features to ensure that you keep a grip on your brand such as a marketing calendar or a marketing shop where branded products and promotional materials can be ordered by your local partners.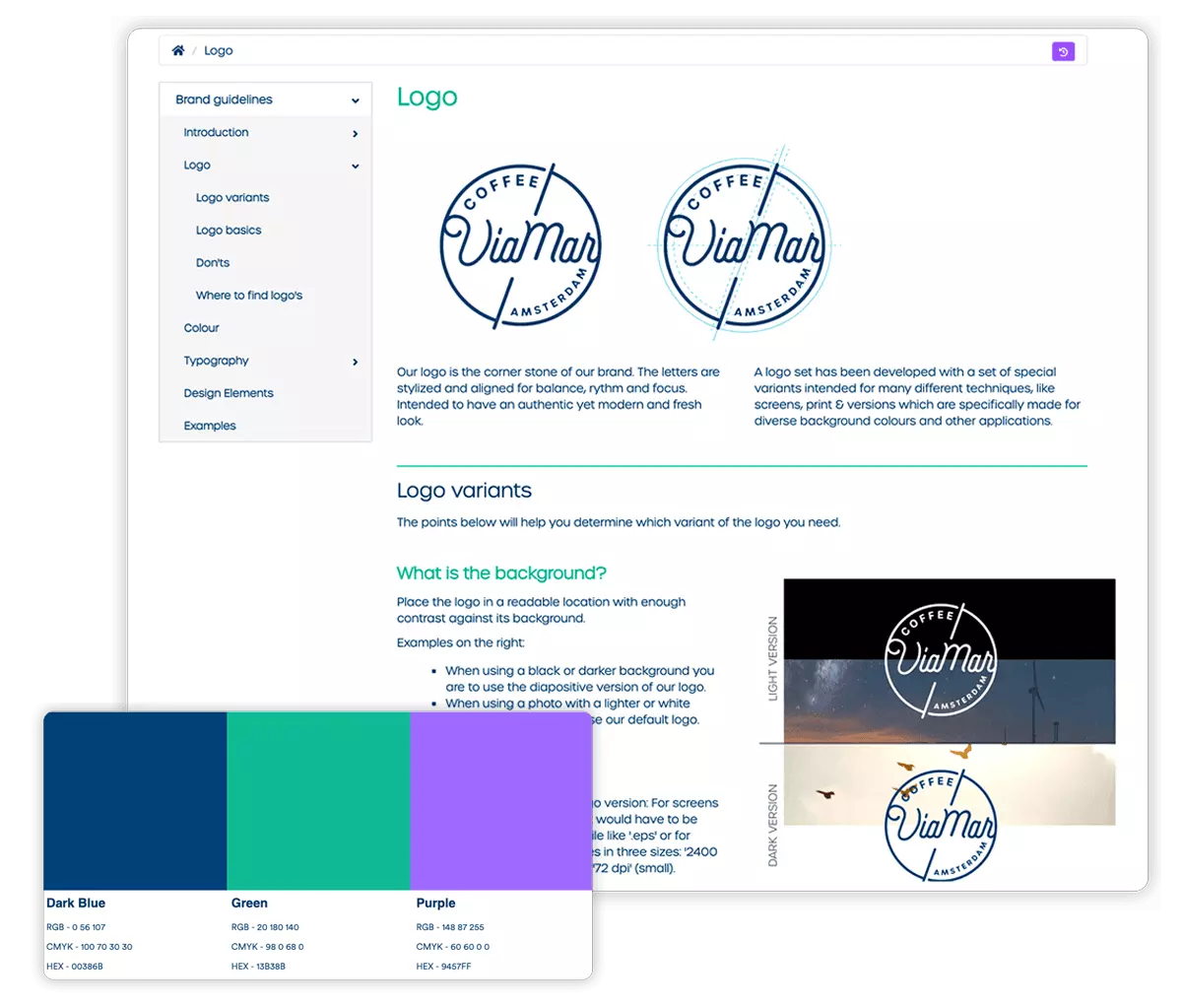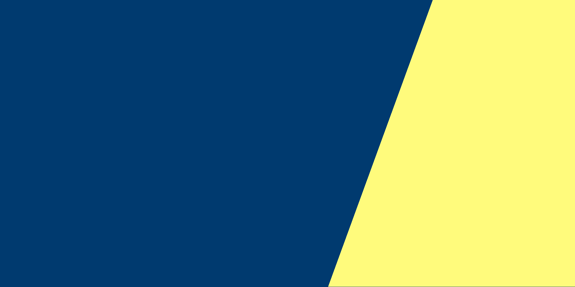 Want to know about Marvia's tools?
Request a free demo and find out how our local marketing tools can help.
Conclusion
Get started with local marketing!
Hopefully, after reading this guide, you have become a local hero. The important thing to remember is that local marketing is a valuable addition to your existing marketing strategy, regardless of the size of your organization. You don't have to be small to be local.

You can go a long way with the right tools and technology, but in the end, you achieve more together than alone. Although your national marketing team will undoubtedly have the right expertise, your local partners ultimately know their market and customer best. Leverage that knowledge; be where your customer is in a way that is both recognizable as the national brand but feels personal and local at the same time.

Additional local focus can lead to surprising results and is a must if you want to stay ahead of the competition. Remember:


All business is local.
Want to know more about how to take local marketing to the next level?
Contact us today and one of our experts will show you how Marvia's tools can help you.