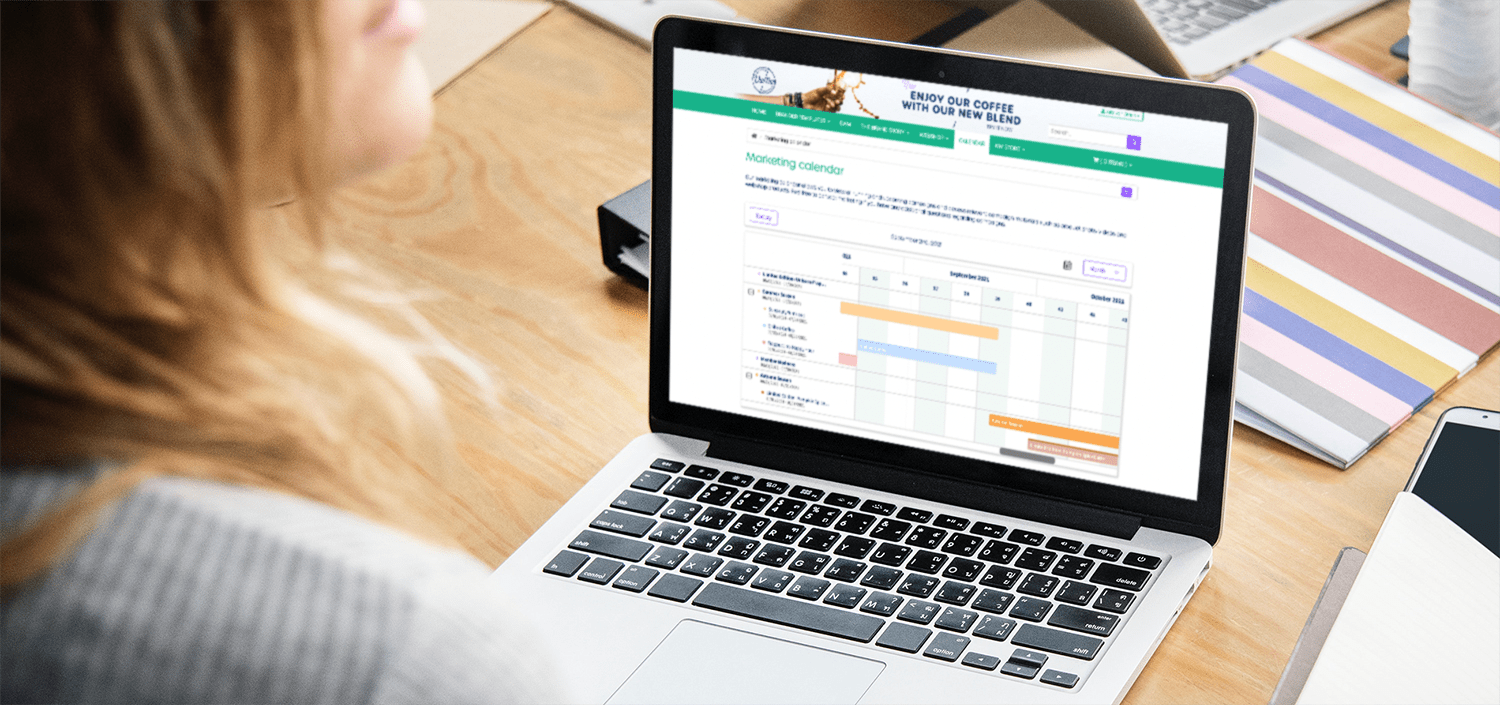 Marvia launches Marketing Calendar 2.0
13 April 2021
New features ease national streamlining of local activities
Marvia, the local marketing automation platform, has launched new features that enable national organizations to streamline their local marketing activities faster and better through franchisers, resellers and dealers. The recently developed tools - the Marketing Calendar and the 360° campaign distribution tool - save companies time and costs. It becomes easier for them to keep control of local campaigns.
The Marketing Calendar
Joep Donders, CEO of Marvia: "Marketers are constantly looking for solutions to streamline processes. One of the frequently heard annoyances is that calendars are often still too static, and that the local roll-out of campaigns is labor-intensive."
With the integration of the Marketing Calendar within the Marvia platform, companies no longer have to work with static marketing calendars. It offers organizations the flexibility to deploy ad hoc campaigns and communicate this immediately with local offices. Via the tool, branches have direct access to the planning and the associated campaign assets, so they can quickly respond to planned campaigns or product releases.
The first customer to use the tool is SNS Bank, one of the biggest banks in the Netherlands. Bram Schröder, communication advisor Retail & Local Marketing at SNS: "Creating and adjusting the marketing calendar with campaigns for our stores used to take a lot of time. With the Marvia Marketing Calendar, we offer a direct overview of current and upcoming campaigns and we can implement changes at the touch of a button."
Not only is the Marketing Calendar a useful tool for companies with local offices, it is also very useful for companies that work with resellers and (sales) partners. In this way, resellers always have insight into the marketing planning, and thus know when they can expect new campaigns and associated assets.
360ο

Campaign distribution
In addition to the marketing calendar, Marvia has developed a new 360° campaign distribution module. This helps marketing managers and their partners or branches to set up and distribute the campaigns locally through various channels. The head office devises the campaigns and prepares them in the portal, including all supplies. Local partners then indicate online which campaign and associated assets and channels they want to use. In a few clicks, they can format the campaign content - according to the house style - and distribute it locally across all online or offline channels.
Donders: "The biggest advantage of 360° campaign distribution is above all the ease with which campaign content can be used. The user selects a pre-prepared campaign and can get started right away and gradually arrange the door-to-door distribution, out of home packages and social media. The costs are also immediately transparent, so that the head office can immediately settle this with local partners and no one will be faced with surprises."
About Marvia
Marvia is a leader in Local Marketing Automation. Their software eases every aspect of local marketing and enables organizations to control their marketing materials centrally. The company is active in 89 countries and has more than 80,000 users worldwide. Marvia's platform is used by many well-known brands, including Domino's Pizza, Stayokay, Doctors of the World, Duux, HI Canada and many more.
Also searching for a marketing solution?
The Marketing Calendar and 360ο campaign distribution tool are add-ons to Marvia's Brand Portal. Do you want to know how Marvia can help your company? Please contact us or request a free demo.
Stay in the Loop
Subscribe to our Newsletter
Get the latest news directly in your inbox, don't worry; we won't spam you. Unsubscribe at any time.