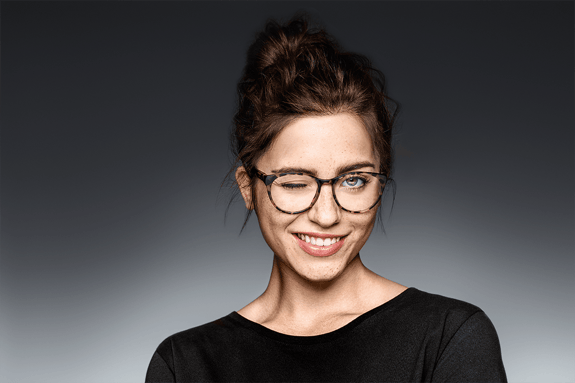 ZEISS
Simplifying local marketing for partners
Background
ZEISS Vision Care
is one of the global market leaders in the field of spectacle lenses and diagnostic tools. The brand has an extensive dealer network of opticians throughout the Netherlands that sell ZEISS products to consumers. These opticians carry a wide range of brands of eyeglass lenses, making it essential to bring the products of ZEISS Vision Care to the attention.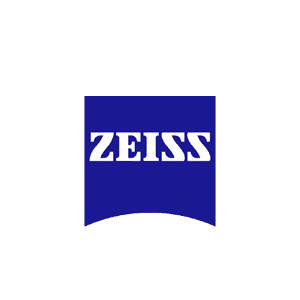 Challenges
ZEISS works with independent opticians who sell their products. To reach consumers, ZEISS uses folders, POS material, and flyers. ZEISS was looking for a solution to increase the involvement of the opticians. For this, support from ZEISS in the creation of this marketing material is essential. The wish is to automate the entire local marketing process: from layout to distribution.
Wishes
Simple way to create local marketing material and provide it with partner's own message, in the ZEISS brand identity
It must be possible to share brand identity rules with external parties;
Central portal where brand files such as logos and videos can be stored.
A webshop in which both marketing materials and ZEISS products can be ordered
Results
Thanks to Marvia's Local Marketing Automation portal, consisting of a DAM, Branded Templates and a Marketing Shop, opticians can easily access all ZEISS marketing materials. They can create their own materials using templates, like brochures and posters. By adjusting local images and text, personalized expressions are created within the brand identity of ZEISS. The files can be downloaded or distributed directly to printers.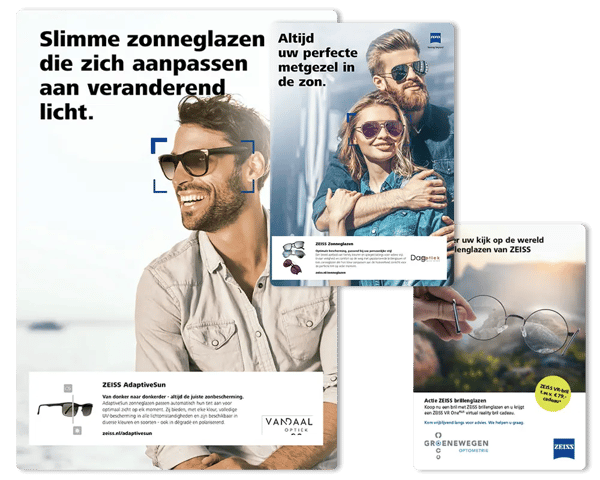 The Marketing Shop makes it possible for opticians to order POS materials, sales accessories, hygiene materials and givaways.
The solution has resulted in much more involvement of the opticians and an increased conversion through the use of personalized content.
Ready to see what Marvia can do for your Brand?
Get in touch today, and one of our experts will show you how Marvia works and how it can benefit your brand.