Background
New York Pizza is a Dutch pizza delivery and takeaway company that is market leader with more than 240 branches. The company opened its doors in 1993 with a shop in Amsterdam. In 2021, New York Pizza expanded to Belgium and Germany.
New York Pizza is a franchise formula and tries to support its franchisees as much as possible in their (local) marketing activities.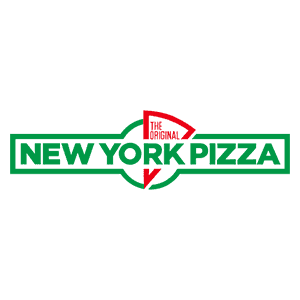 Challenges
New York Pizza (NYP) is a fast-growing franchise organisation, and therefore the need for local store marketing materials is growing with every new store opened.
Making local materials was previously done manually by NYP's marketing department and an advertising agency. This was a laborious, expensive, complex, time-consuming, and error-prone process.

NYP's marketing department wanted to reduce one-time requests and focus more on branding activities.
Wishes
New York Pizza was looking for a solution in which:
They can provide their locations with marketing materials such as images, logos and campaign materials
The location manager is supported as much as possible in (local) marketing
Branches can create their own marketing materials within the New York Pizza brand identity
Branches can independently distribute folders and direct mail
POS and other store materials can be ordered easily
"Marvia mainly offers us time savings and efficiency. There was much work in our local store marketing, and this has become a lot less with Marvia. Of course, there are always tailor-made requests from our franchisees, but we now have time for these."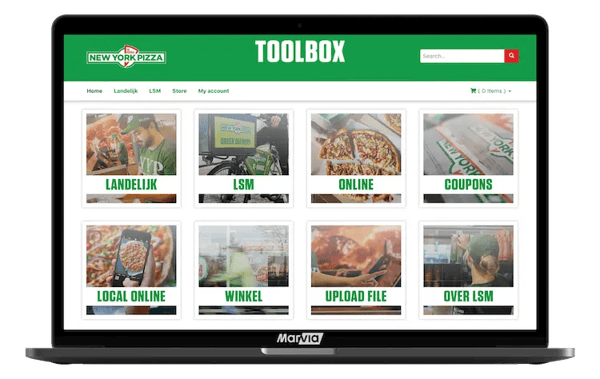 With the help of the Brand Portal, the marketing department can largely let go of local marketing. They take care of filling Toolbox and the franchisees do the rest. Franchisees can now design materials such as posters, flyers, and social media messages with their own message and distribute them directly using the Social Media and Door-to-Door leaflet integrations.
All POS materials can also be ordered via the Marketing Shop. Because Marvia is linked to NYP's database, it is known exactly which POS each store needs, such as food menu cards with their own prices, address, and opening hours.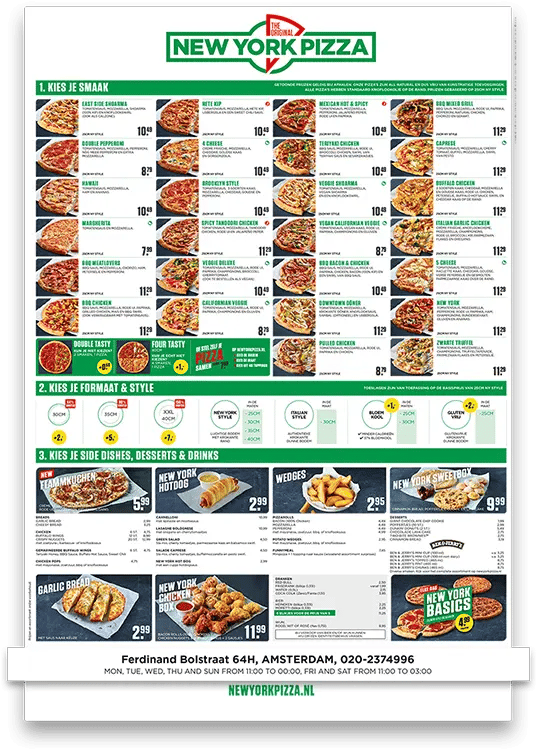 Ready to see what Marvia can do for your Brand?
Get in touch today, and one of our experts will show you how Marvia works and how it can benefit your brand.