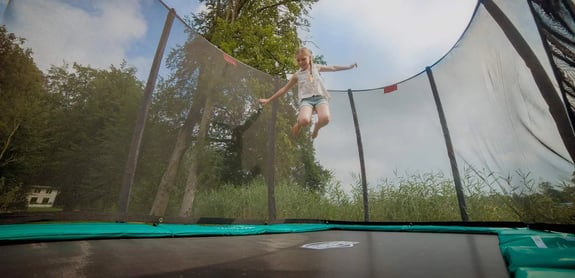 BERG Toys
Providing dealers with marketing materials
Achtergrond
BERG Toys
has extended experience in developing, producing and selling active outdoor play fun. What started in a barn on the farm has now become an international company. BERG go-karts and trampolines are sold in more than 75 countries on all continents.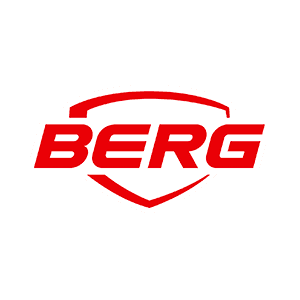 Challenges
BERG works through an international network of dealers. To properly promote their products, these dealers must be provided with marketing materials such as product images, campaign materials, brochures and logos. Because this process was very time-consuming, BERG was looking for a solution in which all dealers could easily be supplied with these materials.
Wishes
An image bank in which all product photos and logos are stored in a well-arranged database.
The ability to store documents such as brochures, product sheets, etc.
An extensive rights structure so that BERG dealers can be categorized per country.
Results
We have created a brand portal for BERG Toys in the BERG brand identity, containing a Digital Asset Management system. Here logos, videos, product photos, brochures and product sheets can be easily shared with all BERG dealers. Since BERG has been using Marvia, BERG dealers have been working much more actively with branded materials and there has been increased brand consistency.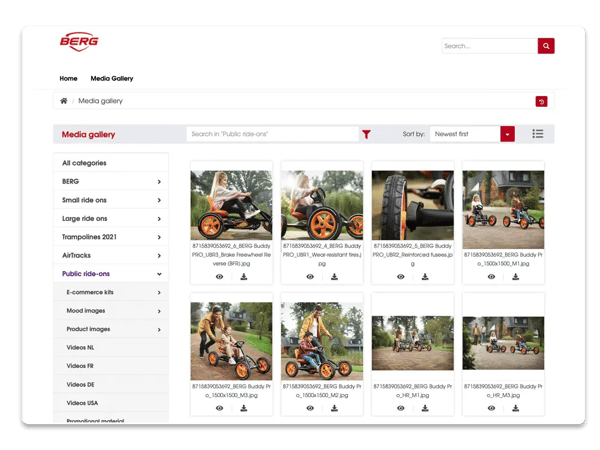 Ready to see what Marvia can do for your Brand?
Get in touch today, and one of our experts will show you how Marvia works and how it can benefit your brand.