Centralized control, decentralized usage
Brand Portal
Manage your brand effectively with Marvia's Brand Portal software.
Centralize control, simplify tasks, and ensure brand consistency with our easy-to-use, efficient platform.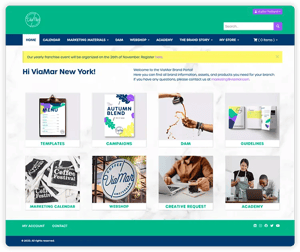 Brand Portal benefits
Respond to market demands in real-time and create on-brand materials faster than ever.
Standardize creative requests and add approval flows for an extra check on the creative result.
Multi-language themes & styles per region/country that can be customized to where the user operates.
Enhance marketing production efficiency and save on costs by automating operational marketing tasks.
Achieve alignment
Drive synergy between central and local teams by giving your local partners the support they need to create on-brand content and boost partner participation.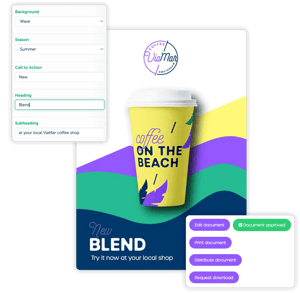 Acces all brand assets
Stop wasting time searching for the right image or logo. Set up an easily searchable asset bank with expiration dates, licensing info, and custom metadata.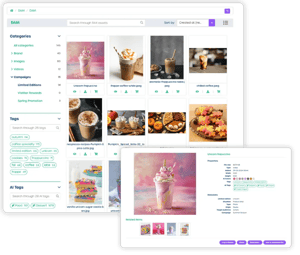 Consistency across all channels
Ensure company-wide brand consistency, even on a local level, by using rich brand guidelines. Refer directly to essential brand assets and templates.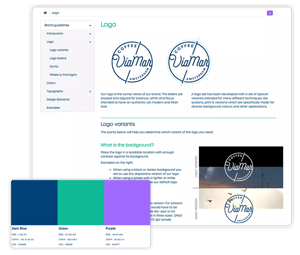 We work well together
Don't take it from us. Clients say some nice things about Marvia.
"Since the introduction of our brand portal Kabritaworld, Global Marketing has a central position within our organization and has more focus since Kabritaworld is the go-to marketing hub for all our partners."
Keep everyone in sync
Bring all your marketing activities and campaigns together in one interactive calendar. Link directly to relevant campaign materials and send notifications to always stay updated.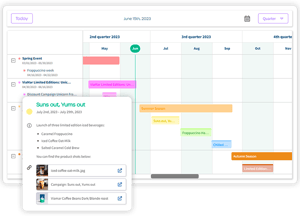 Ready to see what Marvia can do for you?
Request a free demo, and we'll show you our platform, features, costs, and use cases and answer any questions you have.
Other Brand Portal Features
Our Brand Portal should be your one-stop shop. We can build a marketing tool that is tailored to your brand's specific needs. Discover some of our features below.