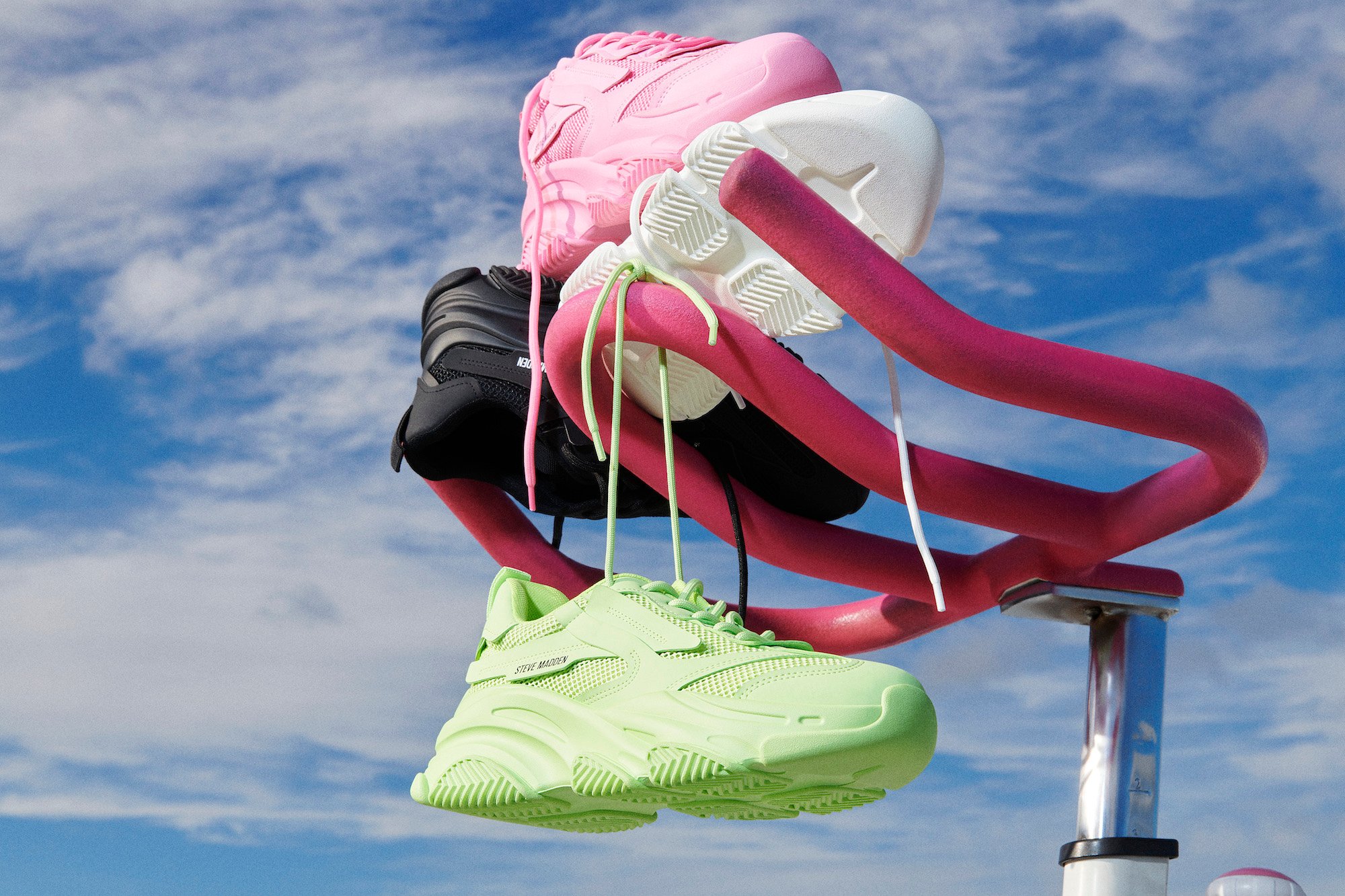 Steve Madden expands in Europe and chooses Marvia's DAM solution
Lifestyle brand Steve Madden is expanding rapidly in Europe. To ensure their marketing is headed in the right direction, they opted for Marvia's Digital Asset Management (DAM) solution.
The headquarters of the European branch of Steve Madden, located in the Netherlands since 2016, is responsible for all distribution of Steve Madden shoes, clothing, and bags within Europe. "We are now active in 43 countries with approximately 430 wholesale customers and retailers," said Lisanne Stolk, Marketing Coordinator at Steve Madden Europe. "It is therefore extra important for efficiency and consistency that we can centralize our brand materials.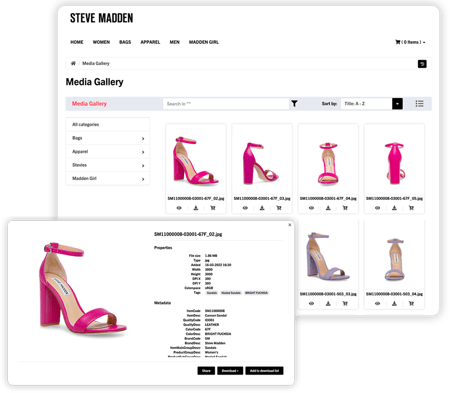 With the growing number of customers and retailers, Marvia's DAM solution is the ideal solution. Lisanne Stolk: "All partners need marketing materials such as product photos and campaign images. Before using Marvia, we had a cluttered shared drive in which our departments could upload material. This resulted in an unstructured collection of folders. Customers and partners found it difficult to find the right files. That is now a thing of the past.
Steve Madden uses Marvia's DAM to centralize all branded assets such as product photos, videos, campaign materials, logos, and brand-related documents. All Steve Madden wholesale customers and retailers have easy access to this information through the DAM system. Marvia's DAM system is also linked to Steve Madden's ERP system, which adds metadata from Steve Madden products to the images. "In this way, important information about our products, such as prices and color codes, is immediately linked to product photos. This saves us a lot of time," says Lisanne Stolk.
The DAM system is not only used by wholesale customers and retailers. Partners such as PR agencies and agents also have access to all necessary information. "Every season, our agents present the new collection to their customers. Through the DAM system, we can select which confidential information they can share. In this way, we can also exclude that certain groups are not yet able to use these materials. Via the Steve Madden platform, they have access to brochures and images of new collections. This is only visible to them so that retailers cannot accidentally use images from the new collection."
Lisanne Stolk: "Marvia's platform is a huge relief for our marketing department and our users. We have been working with Marvia for a few months now and everyone who works with it is very enthusiastic. Moreover, the portal is very user-friendly and completely styled according to the Steve Madden brand identity.
Stay in the Loop
Subscribe to our Newsletter
Get the latest news directly in your inbox, don't worry; we won't spam you. Unsubscribe at any time.