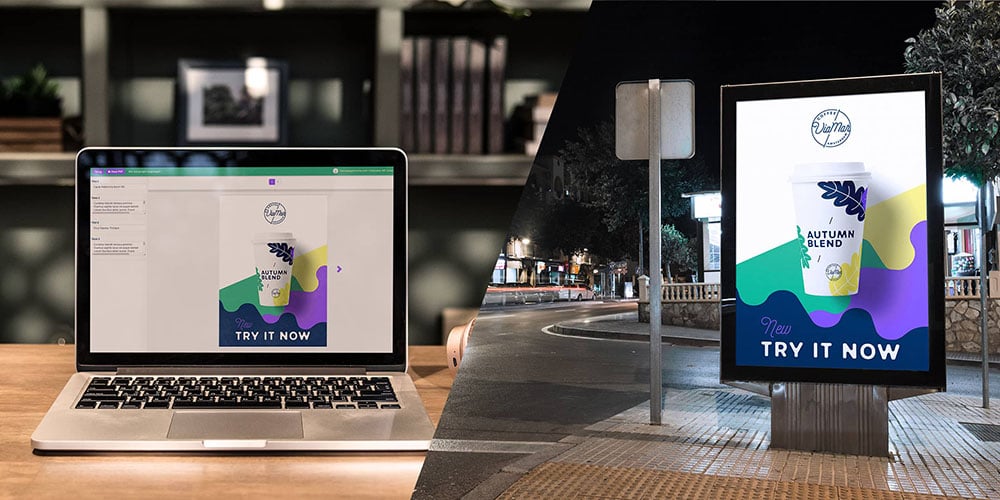 Marvia and Out of Home Masters join forces
September 3, 2020
Software company Marvia launches an integration with outdoor advertising specialist Out of Home Masters. The integration makes it possible for Marvia's customers to schedule outdoor advertisements on a local level.
The out of home integration is especially relevant for (inter)national companies with local partners such as franchisers, resellers or dealers. Where outdoor advertising previously had to be booked by the central marketing department, it is now possible for the local partners to do this themselves.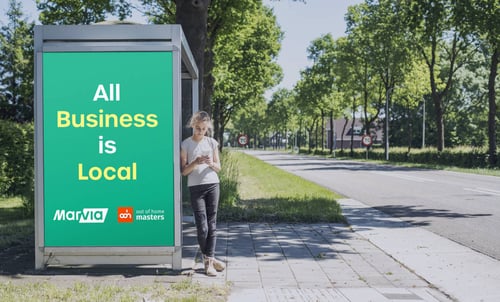 Yordi Hardenberg, Operations Director at Out of Home Masters, calls the collaboration an important development: "We see a lot of potential in this partnership with Marvia. The outdoor advertising landscape is unclear due to the many providers. By using our data and planning tool, we can select the most relevant advertisement locations for each branch. The local partners can book their own out-of-home advertisements via the Marvia platform at a competitive rate. By doing this, we make out-of-home advertising accessible and the campaign transparent."
According to Joep Donders, CEO of Marvia, the locally planned out-of-home fits perfectly with the local marketing-software of Marvia: "Our tools already made it possible to let local partners make on-brand marketing material. Now, local users can choose for themselves where in their city or village, advertisements are shown. This activates the local entrepreneur to get started with local marketing and the central marketing department spends less time on operational matters."
Successful first launch for Domino's Pizza
One of the first customers that successfully uses the integration is Domino's Pizza Netherlands. The Domino's Pizza franchisers recently launched the first national campaign on selected billboards and in bus shelters in their own area. Out of Home Masters made a selection of the most relevant outdoor advertising locations for each franchisee.
Tom van Vlijmen, Local Store Marketer at Domino's Pizza Netherlands: "Thanks to the new integration, we offer our franchisees an additional opportunity to increase their local visibility. This local presence contributes to our success."
Experts in (D)OOH
Out of Home Masters is an independent specialist in planning and purchasing of (Digital) Out of Home ((D)OOH) in the Netherlands. Due to their specific knowledge of the market, unique (D)OOH tools and daily negotiations with operators and providers, they achieve the best results for their clients. Out of Home Masters has more than 100 brands among their happy clients, including Takeaway.com, aMac, Swatch Group, Sky Radio, Coolblue, Radio 538 and Sunweb.
Automate marketing activities with Marvia
Marvia makes brands more successful by activating their local marketing potential. The company is a pioneer in the use of automation in the creation of (local) marketing materials. The SaaS solution enables branches to create personalized and locally relevant marketing materials, within the corporate identity.
Also interested in collaborating with Marvia?
Marvia's Partner Program helps you to offer a higher added value to your customers. Besides that, you can also use our tool yourself. This allows you to execute marketing campaigns more effectively and efficiently. Read more about our Partner Program.
Stay in the Loop
Subscribe to our Newsletter
Get the latest news directly in your inbox, don't worry; we won't spam you. Unsubscribe at any time.