FILMD
How a partnership with Marvia helped FILMD enhance content accessibility and add additional value to its customers.
Industry Creative Agency
Website: filmd.nl
Challenge: enhance content accessibility and streamline distribution for clients operating in multiple countries.
Solution: a white-labeled brand portal that FILMD can independently set up and manage while providing tailored support to their customers.
Results: improved content accessibility, enhanced customer satisfaction, and strengthened relationships with clients, adding significant value to FILMD's services.
Marvia is a pragmatic and open-minded partner with a focus on practicality and exceptional support.
With their white-labeled solution we are able to deliver added value to our clients and strengthen our relationship.
Creative Director at FILMD
50
%
increase in number countries serviced
3
x
more portal activity in the last month
60%
reduction in content management time
Their Story
What FILMD does
FILMD combines its unique photography, videography, and graphic design strengths to create striking client stories, mainly in the dental industry.
FILMD optimizes the delivery of the exact right story by fully finetuning the process. Acting as a translator between ideas and end products, FILMD helps companies tell their stories through an uplifting combination of photography and design.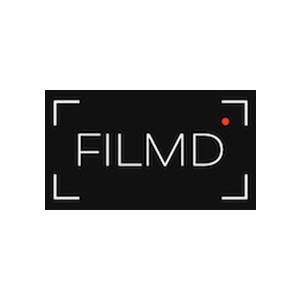 Their Challenges
Optimizing content access
FILMD excels at producing visually captivating content; however, they discovered that their clients often struggled to fully utilize it. This issue arose due to the storage of content on Dropbox or local drives, which made it challenging for all brand members to be aware of the available content.

To address this, FILMD sought a software solution capable of streamlining content storage and distribution while enhancing content accessibility and visibility for its clients operating in multiple countries.
FILMD sought a software partner that could deliver:
A white-labeled brand portal for efficient content management and creation.
A customizable and adaptable portal tailored to individual clients' preferences and needs.
A seamless, integrated solution to elevate clients' content strategies.
A dedicated point of contact for troubleshooting and coordinating development plans.
The Solution
A white-labeled brand portal
The Marvia platform empowers FILMD to independently set up and manage client-specific portals while offering tailored support to their customers.
The brand portal streamlines content storage and distribution, enhances content visibility, and allows for customization to meet individual clients' preferences and requirements.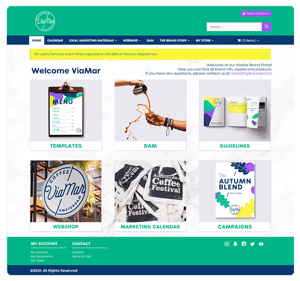 Elevated client experiences
The implementation of brand portals has enabled FILMD's clients to fully leverage the visually captivating content created for them, resulting in improved content strategies and brand experiences that have generated interest from countries previously not using FILMD's services.
FILMD has strengthened its relationships with clients by offering its customers an all-in-one package and fostered mutual growth. The brand portal not only streamlines content management and distribution but also allows FILMD to provide personalized support, enhancing customer satisfaction.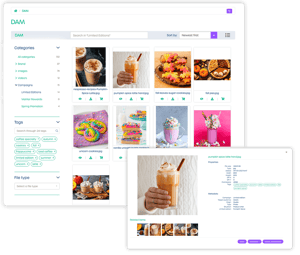 "Thanks to a combination of design knowledge and knowledge of the customer and the software, the partnership between FILMD and Marvia truly adds value for our clients customers and partners. We've taken our first steps and are optimistic about the future."
Do you also want to provide ease for your clients?
Learn more about our partner program and apply today.