Services
Print products
Printing on-demand
Headquarters
Rotterdam, the Netherlands


Sectors
Clients in all industries


About Helloprint
Helloprint is the world's largest marketplace for customized print products. Their print catalog unlocks more than 10 000 options ranging from commercial print to outdoor, gifts, and apparel. Helloprint has built a network of 221 producers in 21 countries enabling global delivery with local production, thus drastically reducing carbon emissions, shipping costs, and time.

Its modern print API and direct integration with Marvia, allows companies to solve the problems of inefficient print sourcing, lack of print spend control, and big print communications tail spend. With an all-in-one print portal integrated into the brand management system, customers gain full control over brand consistency globally with guaranteed quality, print spent reduction and seamless automation.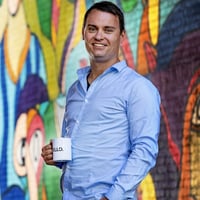 "I believe that Helloprint's API integration with Marvia is a new milestone in providing customers with the next-generation 360° solutions that bring brand and print management together. This integration allows Marvia's customers to source and manage print centrally, deliver globally, and produce locally. This not only simplifies and automates print procurement process, saves sourcing time and costs, but also allows companies to meet their sustainability goals."
Contact Helloprint
Need help with printing or printing on-demand? The print experts of Helloprint look forward to helping you.
Rotterdam (HQ)
Schiedamse Vest 89
3012 BG Rotterdam
The Netherlands