Services
Software development
Headquarters
Antwerp, Belgium
About Apicbase
Apicbase is the leading F&B management software for multi-store food businesses and hotels.
It is an easy to use platform for food cost control that enables you to centralize & automate recipe management, inventory, purchasing and production planning. All while enhancing your sales analytics and enabling traceability.
Imagine having all your f&b data at your fingertips, at any given moment, wherever you are in the world. That is exactly what Apicbase will give you.
The Apicbase mission is to help you save time and money, while getting more happy customers and enabling your operations to work more efficiently.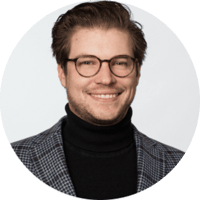 "

A partnership between Apicbase and Marvia is a powerful combination, bringing together the strengths of two innovative companies to drive efficiency and savings in the Food and Beverage industry. With Marvia streamlining marketing efforts and Apicbase optimizing back-of-house operations, together we can bring about a new era of success for businesses in the space.

"