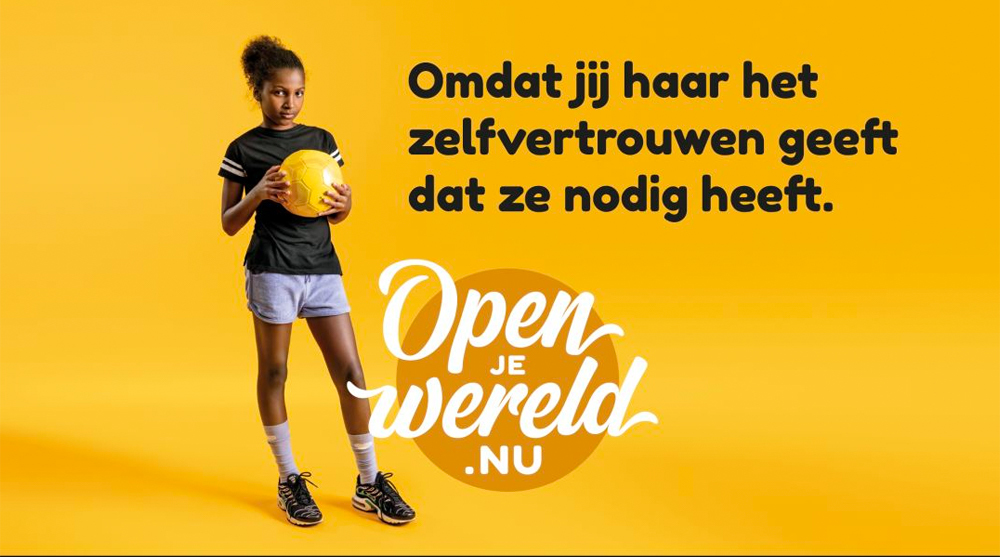 There is a blatant shortage of foster parents in the Netherlands. To find potential foster parents, Pleegzorg Nederland organized the Foster Care Week at the end of October. But how do you effectively roll out such a national campaign with many different stakeholders?

About Pleegzorg Nederland
Pleegzorg Nederland provides information to the public and the press, develops campaigns for the recruitment of foster parents and makes national information material about foster care. Their goal is to provide a realistic and positive image of foster care. Pleegzorg Nederland does not offer foster care itself.
Pleegzorg Nederland is a joint venture of foster care organizations in the Netherlands and is part of Jeugdzorg Nederland, the branch organization for organizations that offer youth assistance, youth protection and/or youth rehabilitation.

The situation
Pleegzorg Nederland had the challenge to support their national campaign 'Foster Care Week' with local marketing material for their 60+ organizations in the country. Materials varied from posters to flyers but had to be relevant and appealing for the different target groups per region without compromising the national brand identity.
The solution
The starting point for the assignment was a consistent representation of the Pleegzorg brand and the OpenJeWereld.nu campaign website. Templates proved to be the ideal solution. Thanks to templates, local organizations can produce quickly, without being dependent on an external designer. Because all locations have their own login details, users can create their own brand material quickly and easily.

There was a lot of attention for Foster Care Week. Not only national media paid attention, regionally there was a lot of attention for the campaign. More than 4,000 interested people did a test on the special campaign site during the week and signed up for the mailing. Marvia is proud to have contributed to this campaign. Want to know more about our Marvia's brand management tools? View our customer cases or read more about our modules.
---
31 October 2019 By Joep Donders
Recent Article
13 February 2020
Marvia gives "franchise of the year" fit20 fuel for international growth

---
31 October 2019
Pleegzorg Nederland: How to support a nationwide campaign with templates

---
11 October 2019
Stayokay: from Word-Art to colourful templates

---
15 April 2018
Marvia provides PostNL with an online brand portal

---
14 April 2018
Marvia gives Domino's Pizza a better local presence

---