The Hidden Secrets to Turning Brands into Customer Magnets
Everything you need to know about Brand Loyalty
A Comprehensive Guide
Download our complete guide on how you can leverage your brand to increase repeatable revenue and attract loyal customers.


You will learn:
Why brand matters more than ever in 2022
Which six elements are crucial for building brand loyalty
Which five tools are essential for success
3 Examples of successful brands to help you compare your brand strategies to your peers.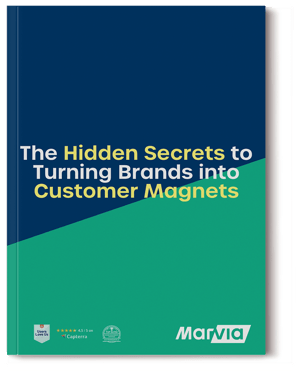 Stay in the Loop
Subscribe to our newsletter and stay up to date with the latest news, receive marketing tips, product updates, and much more!