Background
Duux

has been a specialist in air treatment for twenty years.

Duux products guarantee healthy and comfortable indoor air all year round. This, combined with eye-catching designs that fit into any interior, has ensured Duux is now a well-known, international electronics brand with more than 2500 sales points in more than 30 countries.

Challenges
Before Duux was using Marvia, brand materials were shared with resellers via cloud systems and WeTransfer. The issues they faced included:
No overview: a separate folder had to be kept for each reseller
Assets were difficult to find for partners and resellers
Incorrect and inconsistent use of assets
Assets could not be changed to other formats
Resellers were not activated to get started with Duux content
Wishes
One central solution that makes it possible for resellers and partners to get access to Duux content. Duux was searching for:
A Brand Portal within the Duux brand identity
A comprehensive DAM system
Digital Brand Guidelinse
The possibility to create user groups and analyze user activity.
A webshop where POS materials can be ordered.
An interactive marketing calendar
"Marvia has brought us a lot of relief. The portal is not only used as a media database, but it has become the central source for all our partners to get started with our brand. They no longer have to email or call for each file, which means that I can again focus on campaigns and content creation."
Results
Marvia has developed a custom-made portal that is completely designed following the Duux brand guidelines. The portal consists of a DAM, Digital Brand Guidelines, and a webshop for POS materials.
Increase in asset downloads
The Duux Brand Portal is now the central point for resellers and partners to obtain Duux assets. All over the world, they have access to the latest photos and videos of Duux products and can immediately download them in the desired file formats. This has resulted in an increased number of asset downloads and POS material orders.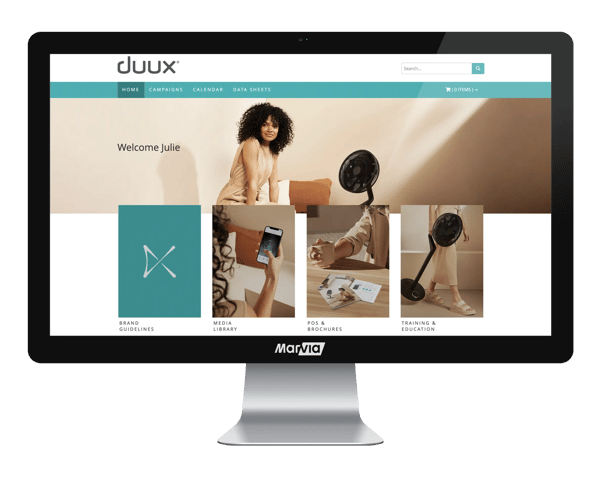 Reinforced brand identity
By combining the DAM with the digital corporate identity guide, resellers are now better informed about using branded materials. This activates them to use assets correctly. Moreover, they can now download files everywhere, quickly and easily, which tackles the use of outdated or incorrect materials. Duux content that is visible both online and in stores now looks neat and reliable, strengthening brand value.
Saving time and increasing productivity
Resellers and partners can now search for photos of Duux products, logos, or campaign materials themselves. Thanks to the Duux Brand portal, their marketing department no longer needs to send files or share Dropbox folders. This is enormously relieving for the team and has enabled them to focus again on creating campaigns and content.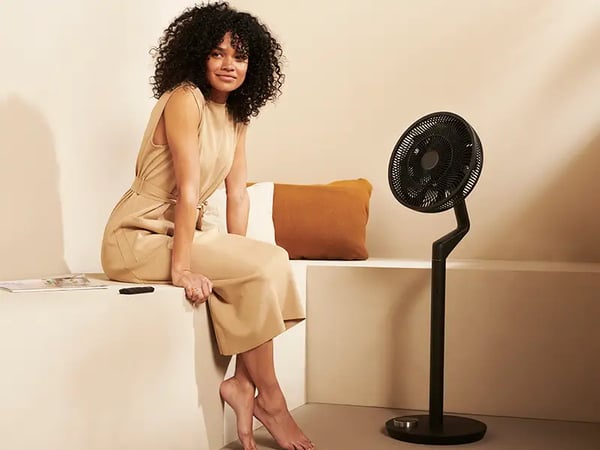 Ready to see what Marvia can do for your Brand?
Get in touch today, and one of our experts will show you how Marvia works and how it can benefit your brand.