Albron
Providing on-site caterers with the right marketing materials
Background
Albron is the largest catering company in the Netherlands and invents, builds, and manages branded food concepts. Nearly 1,000 companies, governments, schools, universities, hospitals, care institutions, events, and residential recreation facilities utilize the company's on-site catering services. The company owns or licenses many food service brands in addition to its on-site catering services, including Starbucks, coffee companies, Anne & Max, and Le Perron.

Challenges
Albron offers more than just catering services, they offer unique branded food concepts with their own brand identity. Providing the right materials is essential for all clients. Albron previously used a printer's tool for ordering printed matter, and a supplier's web shop for purchasing tableware prior to the arrival of Marvia's Brand Portal. This caused the following challenges:
Long throughput times;

Poor inventory management causes operational problems;

There was no location management: concepts could not be linked to locations.
Wishes
Albron was searching for a solution that would allow them to:
Set up different (food) concepts and their associated ranges/materials

Organize users into different groups

Ensure their current suppliers are integrated

Have inventory management

Export orders for financial settlement
"Marvia is a very committed and skilled organization. It's very nice working with them: they are no-nonsense and stick to agreements. They think along, constantly develop, and always strive for the most suitable solution at every level in the brand portal."
Results
The Marvia Local Marketing Platform enables Albron to centralize all brand materials for all different food concepts on an easy-to-use cloud-based portal.
Every location can only access materials associated with the branded food concepts they offer due to an extensive log-in rights structure.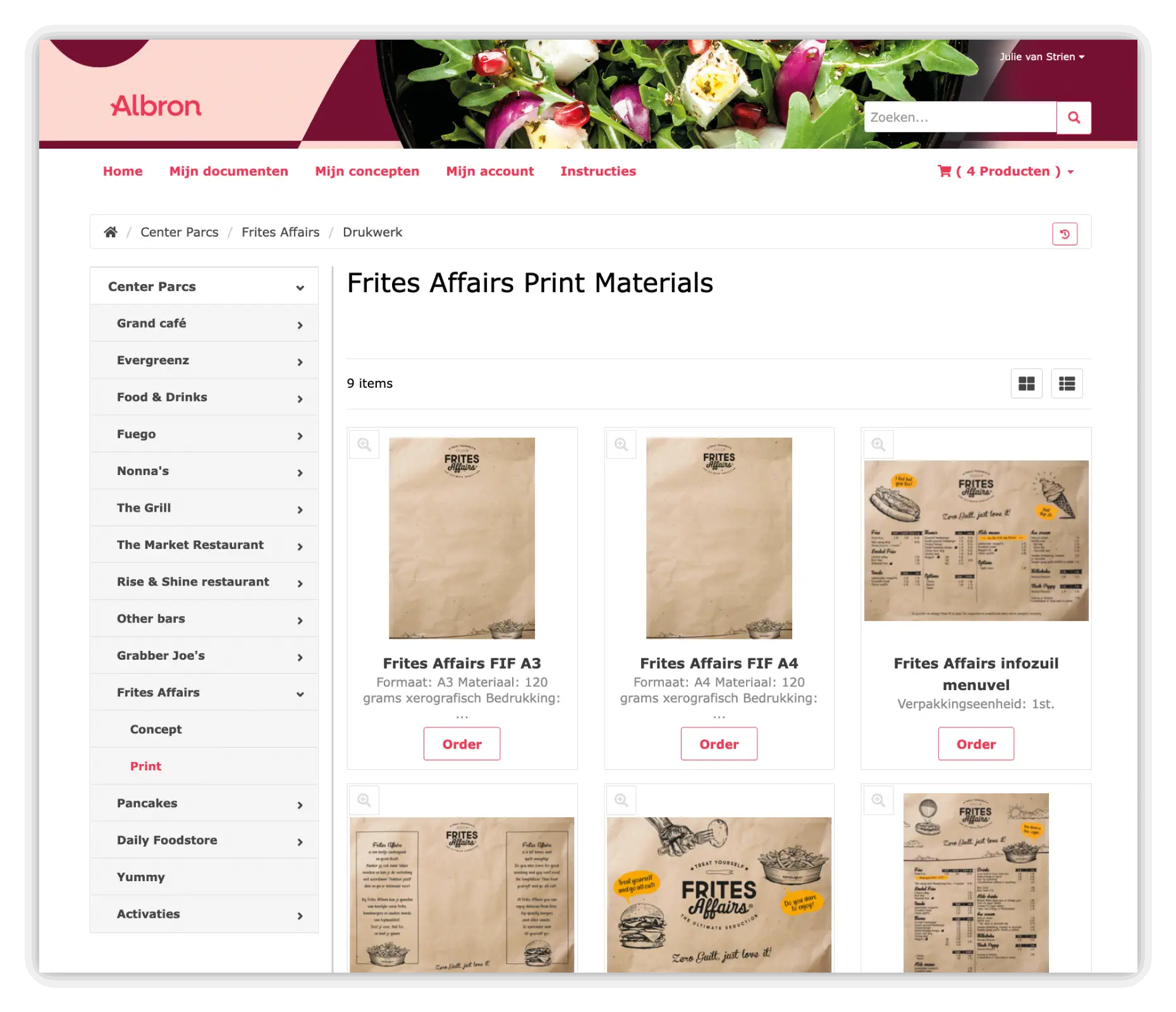 Every location can easily create its own, locally relevant multi-channel marketing materials using the Branded Templates and order print materials directly from the supplier.
Locations can order supplies like tableware and kitchen equipment through the Marvia Marketing Shop.
By using the brand portal, Albron is able to manage inventories and export orders for financial settlement, making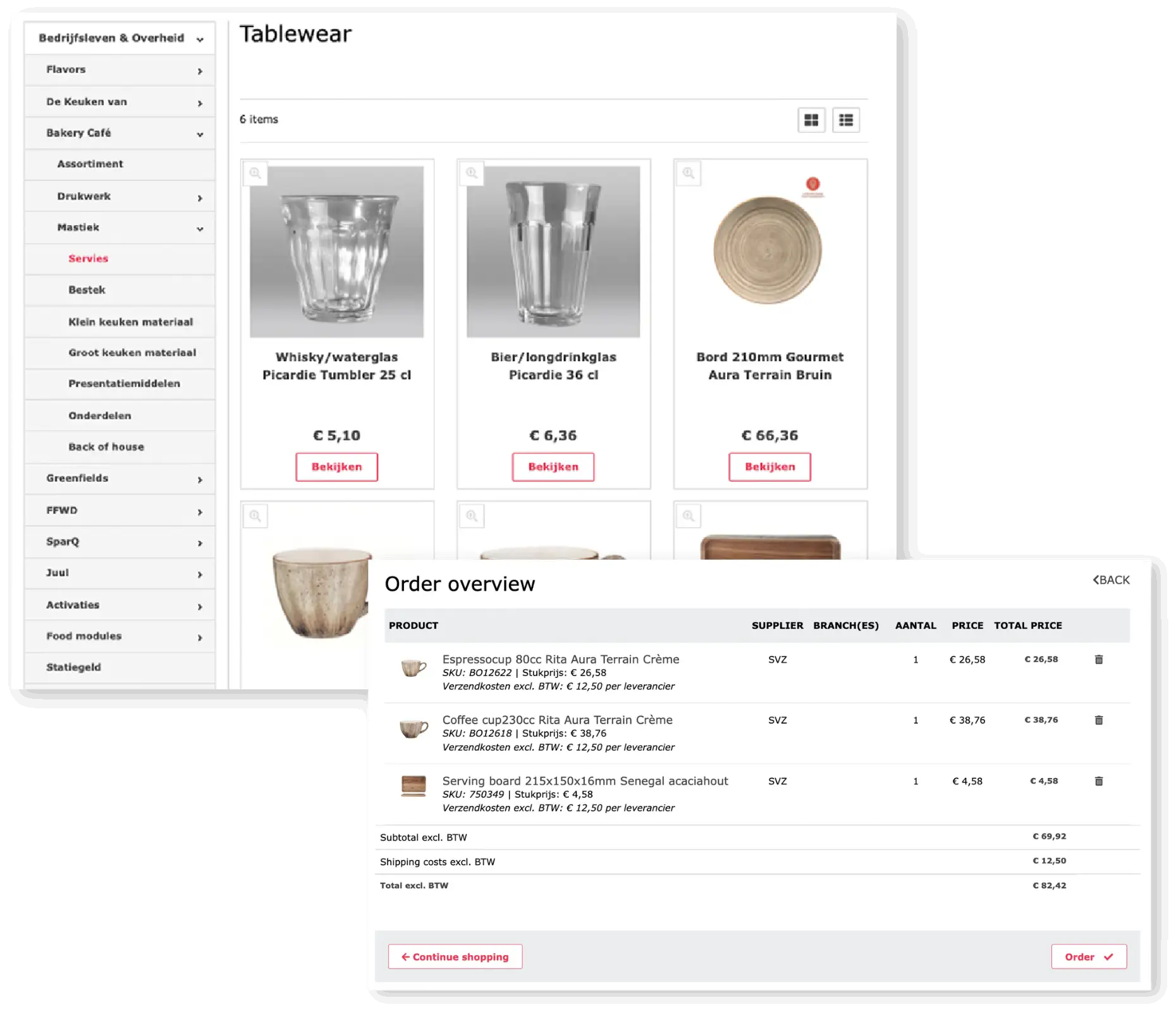 Ready to see what Marvia can do for your Brand?
Get in touch today, and one of our experts will show you how Marvia works and how it can benefit your brand.