Branded Templates
Let non-creatives make on-brand marketing materials in minutes
Used by the world's leading brands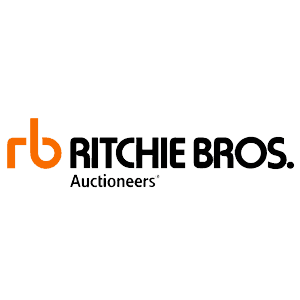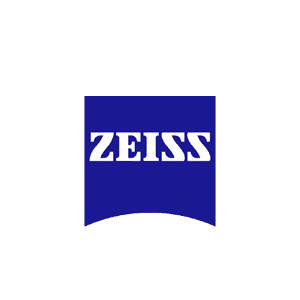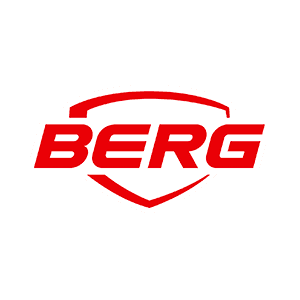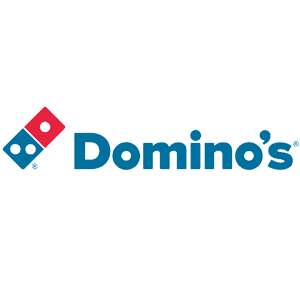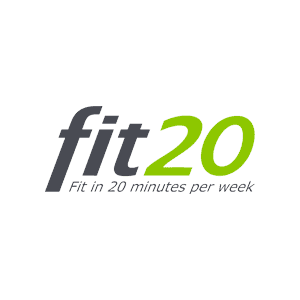 What are Branded Templates?
Branded Templates allow any organization to create consistent brand content on-demand without burdening the creative team or hiring costly external design agencies.
With Marvia's Brand Templates Platform, you can empower local or decentralized teams to customize marketing content for local use. Create on-brand materials like ads, videos, social imagery, and POS for all channels quickly with dynamic templates. Save money, time, and resources by bringing the creation process in-house.
Benefits Branded Templates
One of the biggest benefits of using brand templates is leveraging your local or regional market insights. Brands are increasingly connecting with their audience on a more personal level which often results in creating large amounts of personalized or localized content. Not only does the creation of all this content bring a huge burden on your creative team, but it also lacks speed and sometimes even consistency. Templates allow your brand to adapt messaging and imagery to interests, language, cultural context, or regulations without sacrificing brand consistency. But that's not all, with a brand template platform, you can also:
Approve content created in one place

Ensure brand consistency across all channels and markets

Create a high volume of localized content in minutes and speed to market

Improve partner participation in marketing and advertising

Directly publish your content on all channels with 360º campaign distribution.
Not convinced yet? Learn more about the ROI of templates.
Features Branded Templates
LOCALIZATION
Multi-language, themes, and styles per region or group.
LOCK ELEMENTS
Lock specific design elements on the template to avoid content that doesn't follow brand guidelines.
DNA
Import data per store and preload this information into the templates.
APPROVAL FLOWS
If wanted, you can determine approvers for each template to check the result before publishing or printing.
Want to see our Branded Templates in action?
Book your free demo and discover all benefits of our Brand Template platform.
Feature
Visual Editor
Real-time edit and preview your marketing materials with our InDesign Based editor. Design for non-designers without worrying the content created is brand consistent.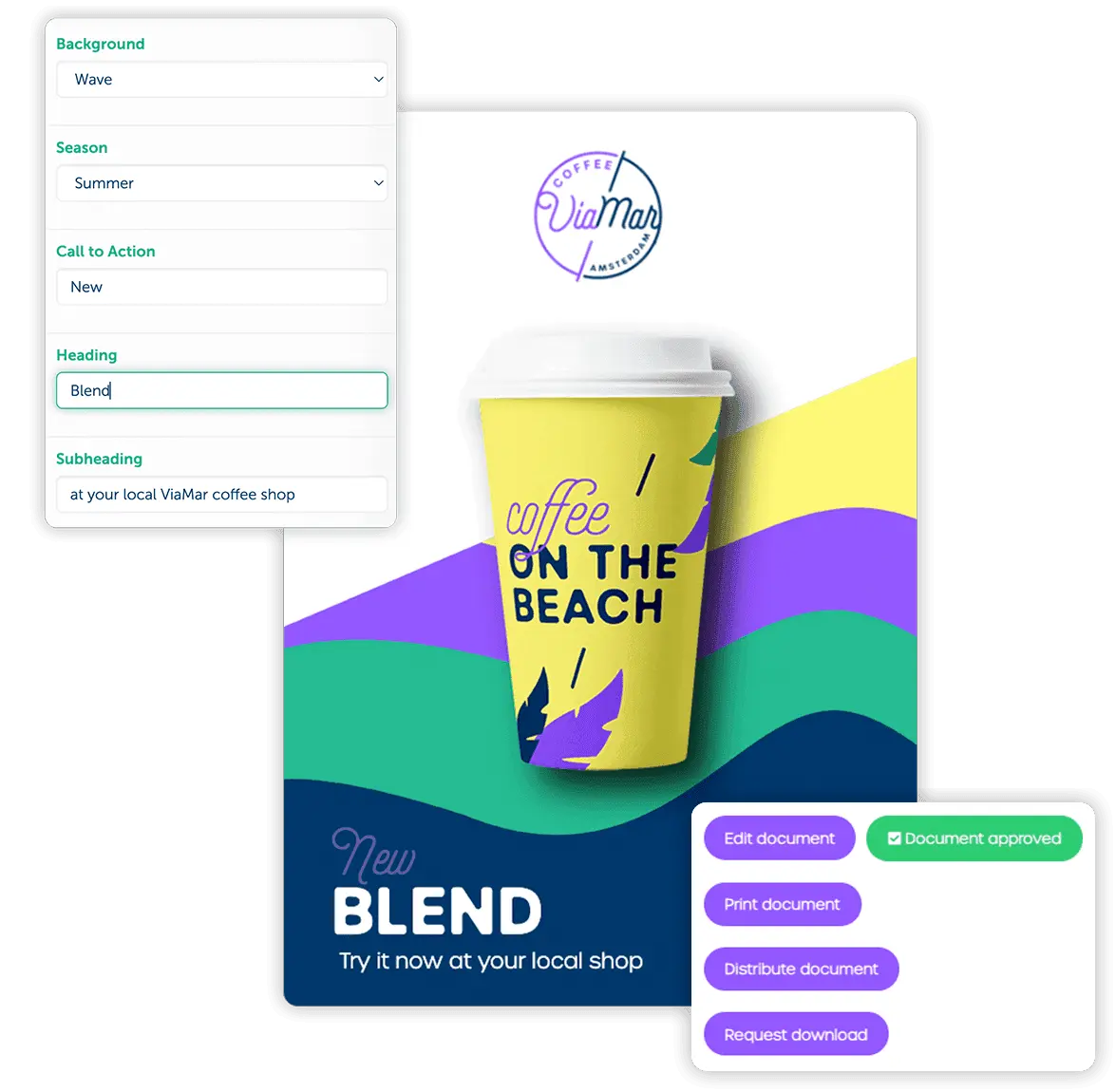 Feature
DNA
DNA allows you to auto-import local data, such as images, text, prices, store hours, and addresses, into templates to create content for local campaigns without hassle. This helps partners create personalized, relevant customer experiences with a local feel rather than a national broadcast.
Explore all our features & benefits
Download our Branded Templates product sheet and learn more
Feature
Content Distribution
Spread the content created quickly and easily across channels in just a few clicks. We support various online and offline channels such as out of home, social, digital ads, newspaper advertisements, and door-to-door leaflet distribution.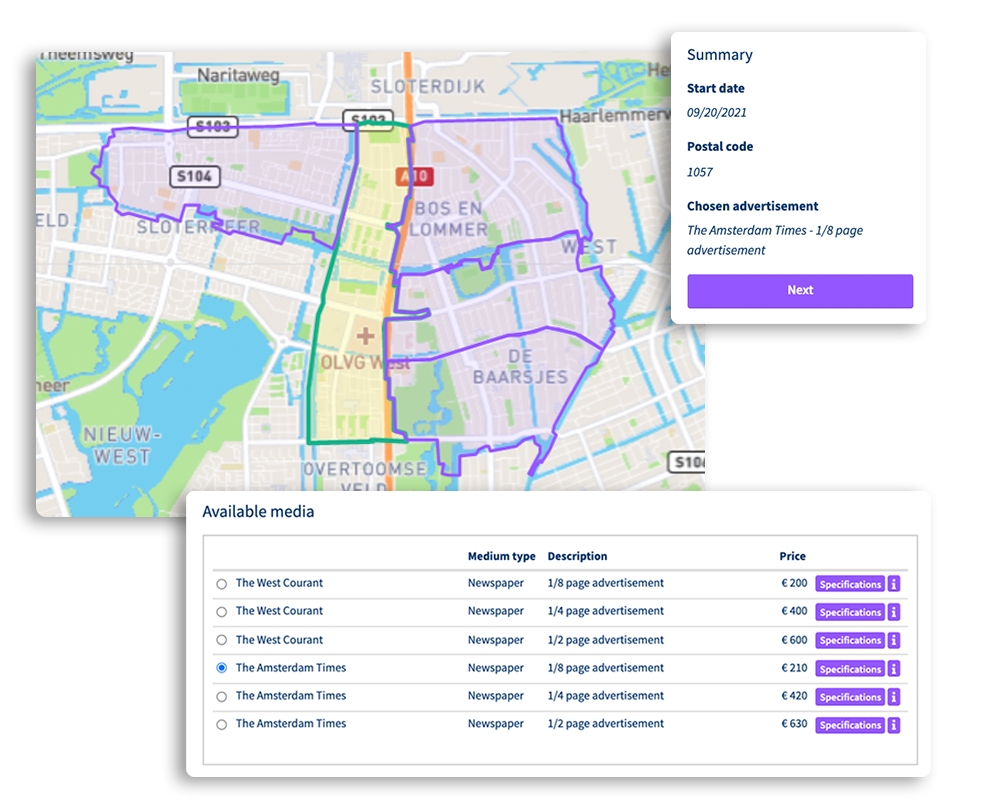 Feature
Integrate Social
Making on-brand social media posts has never been easier. Create your
social posts and publish directly, or schedule on your Facebook, Instagram, and Twitter timelines.
Happy Marvia users in over 90 countries
"

Marvia has ensured that the employees within Huis73 can independently create posters and flyers. As a result, there is less pressure on the Communication & Marketing department, and we no longer have to outsource design requests to, for example, a DTP employee.

"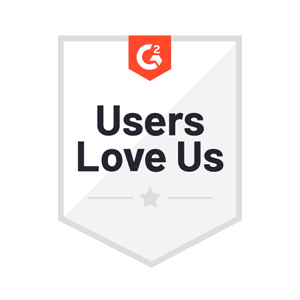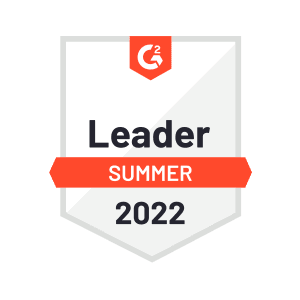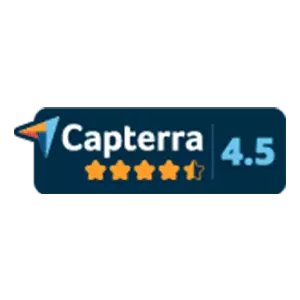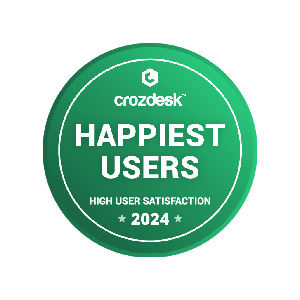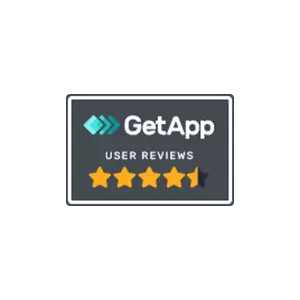 Ready to see what Marvia can do for you?
Get in touch today, and one of our experts will show you how Marvia's Brand Template platform works.