Franchise marketing requires a different approach than traditional marketing and is often far more challenging. Franchisors and franchisees are both involved in the brand's success, and it can be a challenge to pull everyone in the same direction to build and maintain the brand's reputation, especially when it comes to launching Franchise Marketing Campaigns. Because how do you divide the budget? And who is responsible for what?
To answer these questions, we have put together a guide on how to craft and launch a successful Franchise Marketing campaign.
What Is Franchise Marketing?
Franchise marketing is the process of helping a franchise grow by attracting end customers and potential franchisees. Some marketing tactics franchises use include pay-per-click (PPC) advertising, email marketing, SEO, and content marketing. There are two types of franchise marketing:
Operational franchise marketing

involves any marketing activity franchisors and franchisees participate in to acquire and retain customers.

Franchise development marketing

is any marketing activity a franchisor does to acquire and retain more franchisees in new locations.
In this article, we're going to focus on operational franchise marketing instead of franchise development marketing.
Why Franchise Marketing is Key for the Success of Franchisor and Franchisee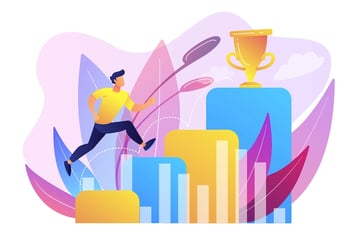 To get the best possible results for a franchise marketing campaign, both the franchisor and franchisee must work together. Franchisors need to create a consistent brand and business model that franchisees can easily replicate across different locations. However, franchisees need to maintain that brand reputation while at the same time adapt to local conditions for a successful marketing campaign.
A franchise marketing strategy is key because it guides franchises in curating a single cohesive brand story and creating campaigns that promote the business in the regions that it operates in and introduce the brand to the target audience.
Six steps to a successful Franchise Marketing Campaign
Before thinking of launching a franchise marketing campaign, franchises need to iron out several things. Does the head office run the campaign calendar, or can franchisees give input or autonomously launch campaigns as well? How is the budget divided between locations, and how is it divided between campaigns? Does every franchisee have their own appointed marketing person, or can they send requests to the marketing department at HQ?
After these questions (and others that might have come up) have been answered, it is time to look at the steps below. For this blog, we've assumed you have answered these questions and are ready to go. And if something comes up halfway through the process, don't worry. Just add it to the list of things to prepare for the next campaign.
There are six steps to designing and implementing a successful campaign.
Step 0. Come up with your concept.
Before you can even think about which channels you're going to use or what color your poster is going to be, you need an idea. Ideas can come at any time, so keep a note book or notes app at hand to write down any spontaneous ideas that pop up throughout the day. Make sure to also use more structured ways to come up with ideas, like campaign calendars, brainstorms, and events such as opening a new location.
Usually, a combination of spontaneous and structured ideas will give you a balanced campaign calendar throughout the year. The combination of franchisor and franchise is also very powerful when coming up with campaign ideas. Because their image of the business is different, both parties can provide valuable input.
Step 1. Set Your Campaign Goals
You can't have a successful franchise marketing strategy without clearly defining your goals and aspirations. Formulating (preferably SMART) goals will not only give you a clear outlook of where you want to go with this campaign, it also helps clarify the reflection process afterwards. Using the same metrics over time, in different campaigns gives you more insight into what works and doesn't work for your franchise in the long run.
For example, you might want to bring in x number of leads, or maybe you're looking to reach x amount of revenue over a certain period. Note that the franchisor's goals can be different from the franchisee's. This is no problem as long as they aren't at odds with each other.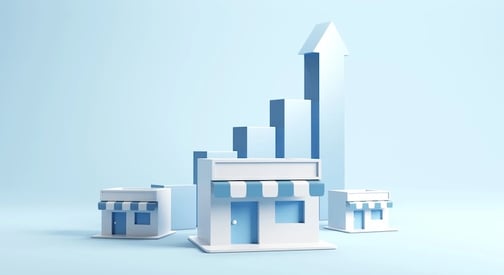 Step 2. Focus on Brand Identity and Consistency
When it comes to franchise marketing, brand consistency is paramount. Franchisors need to provide a comprehensive messaging matrix and brand book that franchisees can follow. Franchisees are in the unique position of having these guidelines as their basis to work from, while at the same time being able to work together with a larger brand to highlight their local business and events.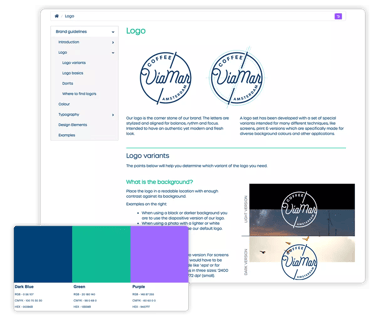 A consistent brand image throughout your franchise locations will help customers to recognize your brand and know what they can expect from you. Both the franchisor and franchisee should be taken into account when it comes to creating and adapting brand identity. The former can make decisions based on company-wide data, and the latter can provide input from their local communities and customers.
Step 3: Segment Your Audience
Having a consistent brand voice and story is key, but delivering it to the right people is even more important. So, to make the most of your franchise marketing efforts, you have to keep your core audience in mind. What does their buyer persona look like? On which channels can you catch their attention? How did they come across your website or location? Why did they choose you and not a competitor?
Asking these questions can help you get a sense of how your ideal customer thinks and behaves and gives you insight into their basic characteristics. Gaining this information can help guide your marketing campaigns for more personalized and relevant messaging. And, as we said above, it really helps to include both head office and franchise locations in figuring out your target audience.
Step 4. Leverage Several Marketing Channels
There are a variety of marketing channels you can use to reach your target customer. If all went well during the previous step, you should have found out which channels work best for your audience. Now, you need to create strong plans for each chosen channel to make sure you aren't just present, but that you provide your audience with quality content. Don't try to be on every platform out there. Prioritize and invest in the channels where you can reach as many ideal customers as possible, with content they actually care about.
Below are a few different marketing channels you can choose from to grab the attention of your target audience.
Social Media
Social media offers a direct line of communication to your target audience like no other medium. It helps brands establish a brand personality and makes them appear more human. Social media also creates a two-way dialogue with their followers, allowing franchises to gather valuable feedback and deliver personalized messaging.
Being active and interacting with your audiences on a personal and non-sales-focused level gives you the ability to gain consumer trust and build your reach.
SEO
Search engine optimization (SEO) is an organic way to attract customers to your business. By optimizing your franchise website for search, you can improve search visibility, which allows your brand to be front-and-center at your target audience's moment of need.
Aspects of SEO for franchises to focus on include:
Local SEO (Google My Business, Google Maps, reviews, etc.)
Internal links
Site audits
Keyword research
Landing page optimization
High-quality content creation

Paid Advertising
SEO can take some time to show results, as gaining rankings doesn't happen overnight. Paid ads deliver faster results. Pay Per Click (PPC) ads allow you to reach the right person at the right time. Using platforms like Google Ads and Bing lets you deliver ads to people based on the keywords they search for.
But don't just rely on search engine PPC ads, leverage social media ads too. Facebook and Instagram are great examples of social media platforms that allow you to use laser-focused targeting based on user behavior, demographic data, and previous purchases.
Direct Mail
Direct mail is still an effective marketing strategy. Just make sure you meticulously plan it and closely track it to get the best results. Use trackable phone numbers and URLs, coupon codes, and QR codes to measure your direct mail campaigns.
Step 5. Make it real
After you've set your goals, decided on your target audience groups and distribution channels, it is time to get going! This means a lot of different gears are going to start turning. This is where campaign distribution software can come in handy. In Marvia's 360° Campaign Distribution Tool, for instance, marketing managers can help their partners order an integrated campaign for all chosen channels. Separate campaign materials and pre-selected packages can be prepared by headquarters, and the decentralized partner can create and distribute the content across all online and offline channels in just a few clicks.
Using software that takes streamlines and takes over steps in the campaign process leaves franchisors and franchisees free to implement the campaign and focus on the reaction from the public and the results of the campaign.
Step 6. Measure the Results of Your Campaign
To get a clear understanding of how your franchise marketing efforts are performing, be sure to measure your results. If you set your goals correctly at the beginning, this shouldn't be a problem. Look at the number of leads that came from each franchise location. Keep track of how visitors behave when they reach a location-specific page. Looking at these results, you can learn what you need to do to improve for future campaigns.
It can happen that you come across results that you weren't expecting, and therefore didn't measure from the beginning. Make sure to evaluate if you need to take these into account when designing future campaigns, or if they're a one-off.


How Marvia can Help
Whether you are just starting with franchise marketing or have a strategy in place already, Marvia is here to support the marketing strategy of your franchise. Apart from the 360° Campaign Distribution Tool, Marvia offers many more features that make life in Franchise Marketing easier. Curious to see how? Book a free demo to try out our software today, or feel free to contact us anytime if you have any questions.
If you have more questions about franchise marketing itself, we've answered all of the most frequently asked questions in this blog. Happy reading!