Localized marketing is an essential component for running a successful multi-location restaurant. With the unprecedented operational disruption caused by the pandemic, national restaurant brands need local store marketing more than ever. But the more restaurants, the more complicated it all gets. That's why we listed 7 local store marketing tips to boost your restaurants.


1. Work on your local SEO strategy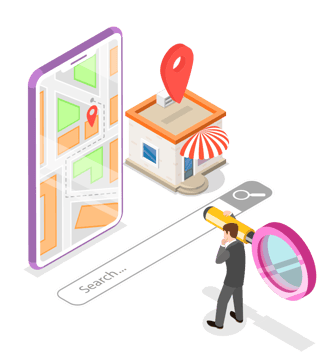 An astonishing 97% of consumers conduct a local search when looking for information about restaurants which underlies the importance of having a localized presence across locations for restaurant chains. With most searches being non-branded terms like "restaurant near me" or "pizza", the battle for Google's 3-pack or Snack Pack results has officially started. To beat your local and national competition investing in local SEO is a must. Local SEO activities include claiming and updating all your locations in online directories such as Google My Business, Yelp, and Bing Places. Especially during the pandemic, it's crucial that your listings reflect current store hours and accurately explain any restrictions such as takeout only and safety and hygiene protocols.
2. Find local foodie influencers
Social might be the quickest way to connect with your local customers. Not only can your branches take charge of their own social media, focussing on local influencers can give your restaurants quite a boost. Let your restaurants reach out to local and small-scale food enthusiasts or reviewers. Opposed to influencers who operate on (inter)national level, local foodies will most likely have people in your area as their followers (plus, they're probably way more affordable). By collaborating with them, you can get the word out for your restaurants and increase brand awareness.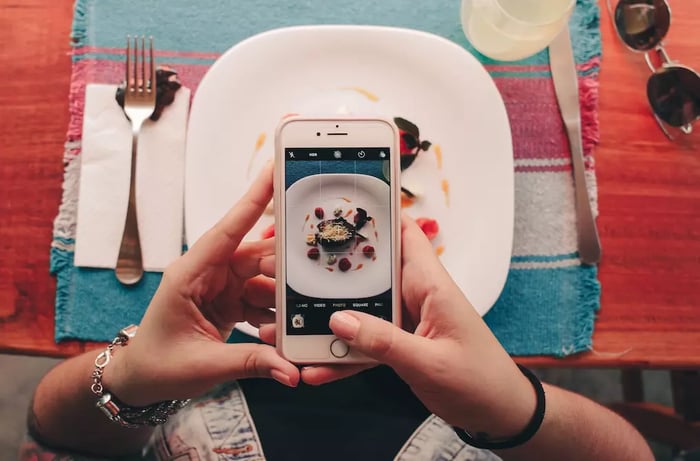 3. Localize your content to enhance brand experience
Content localization is something you can't ignore when owning multiple restaurant locations. Using the same content for all markets or places no langers meets the demands of the customer. By localizing your content across all channels, you ensure customers feel more personally addressed, enhancing the brand experience. This localization of content should ideally include all forms of content on all possible channels, such as social.

While creating large volumes of content that responds to current affairs and is adapted for local markets might sound like a challenge, it's not. With a local marketing automation tool, you can optimize your content production process while maintaining brand consistency across locations.
4. Go Local with Ads
If you have more than 10 restaurants, you should consider using local campaigns on Google to boost your business visibility when potential customers are looking for your services. Local campaigns help you attract locals through ads on Google Maps, the search and display network, and YouTube. The campaign type offers various targeting options and makes it possible to assign store visits to your online advertising campaigns to understand your efforts' ROI fully.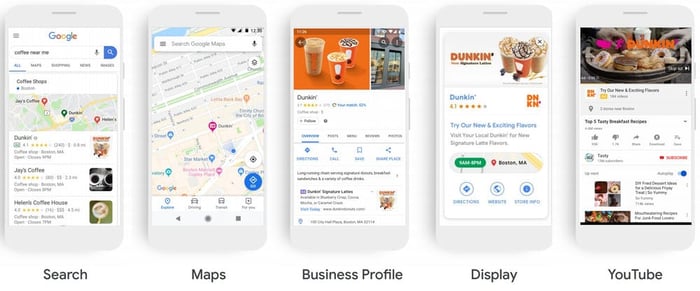 5. Stay Consistent
Brand consistency is not something that can be swept under the rug for restaurant chains - it's what makes your customers immediately recognize your restaurant and know what the experience will be like. A strong brand develops trust and loyalty among customers. To stay brand consistent, you have to deliver a similar brand message far beyond the walls of your venue. This includes marketing materials, social media, menus, music, and decor.
Consistency does not mean everything has to be exactly the same; it would be a shame if you lose your advantage of adapting to local markets. Just make sure that all materials created follow your brand standards. Create visual brand guidelines to keep everyone on the same page when creating brand assets. You can document information about using logos, colors, fonts and directly refer to the right assets. By using branded templates, all your restaurants can create on-brand localized marketing materials in just minutes.
6. Build a connection with the local community
Nothing helps to build community awareness more than being active in it. When your local customers feel that your restaurant is integrated into their community, they are more likely to book a table. Attend community events (although they may be scarce momentarily), sponsor a local sports club, or let your employees volunteer at a local homeless shelter or soup kitchen. This will generate good publicity for your restaurant and showcase that your restaurant chain is part of the local community and is willing to give back. Let your branches choose something close to their heart because building a connection only works when genuine and authentic.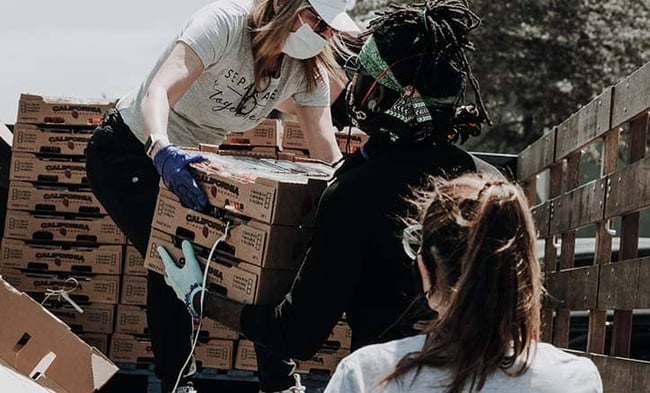 7. Centralize
With localization comes the need for centralization. Individual business locations and franchisers are challenged with being on top of all channels where they need to be communicating. The right technology can help build local authenticity while reinforcing the brand and reducing operational marketing costs. With local store marketing software, you can, for instance, share best practices between restaurants, centralize marketing events and campaigns, and distribute campaigns with a few clicks across a wide variety of online and offline channels.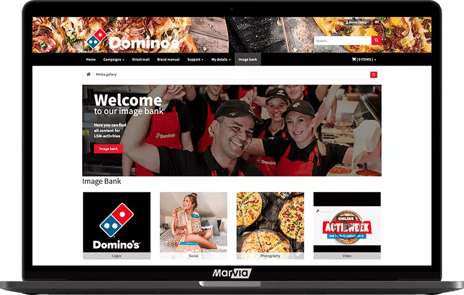 How Marvia can help

If you'd like to know more about how you can take your localized marketing strategy to the next level, we are here to help. Marvia is the all-in-one platform for multi-location restaurants, QSRs, and local store marketers. We got the tools to make you both recognizable as a national brand, but that feels local and personal at the same time. You can explore our solution or request a free demo to experience the benefits firsthand.