The year is coming to an end, and you are probably making marketing plans for 2022. Brands would do well to take a close look at their local marketing strategy as well. That's why we are happy to tell you what the local marketing trends for 2022 are.
Check out the local marketing trends of 2023.
1. Local Influencer Marketing
Perhaps you have already thought about using influencers for your brand, or maybe you have already used them. However, many brands only use macro-influencers. A shame because brands can achieve so much more with smaller influencers. Fortunately, more and more brands realize the benefits of micro and nano influencers. But have you ever thought about using local influencers? Local influencers are the new marketing trend. So, what are local influencers exactly, and why should your brand use them? Let's explain.
What are local influencers?
Local influencers are a new form of influencers that have emerged from the world of nano influencers. Local influencers usually reach between 1K and 10K followers and focus on the region where they live. This means that they mainly post content about things within their area and enter partnerships with companies from their city or region.


What's the added value of local influencers for your brand?
It will not surprise you that consumers tend to consult the opinion of the people around them when making a purchase. And that's precisely how it works with local influencers. Research shows that nano influencers feel much more like acquaintances or friends, and therefore, consumers are more likely to take advice from them.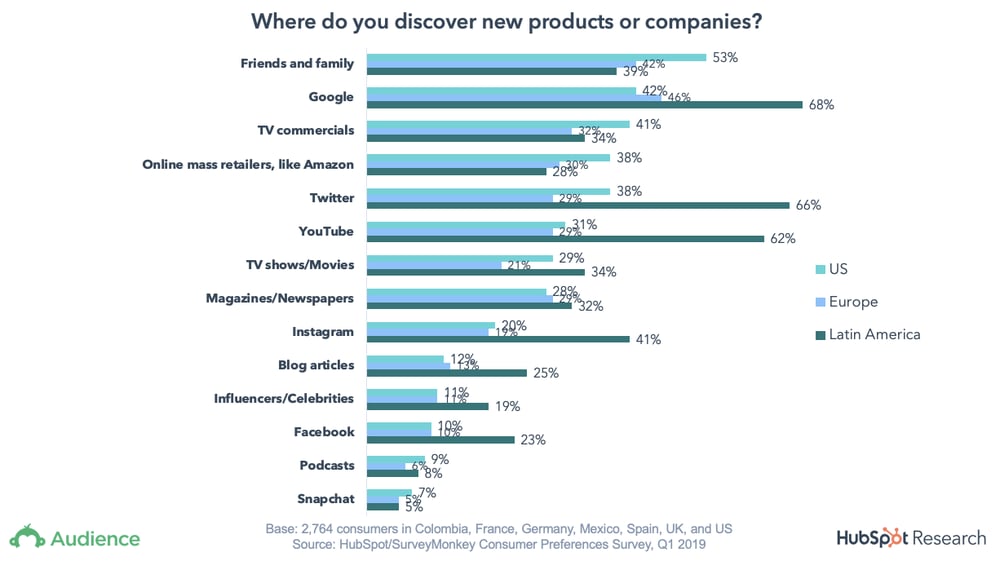 Research further shows that geographical distance between influencers and consumers influences buying behavior as well. Because consumers can form a sense of social identity based on their physical location, information about influencers' environment could lead to online social identification, enhancing their ability to influence consumers.
So because local influencers are literally and figuratively closer to your target group than any other form of influencers, they can help local companies in a very authentic and efficient way to spread a good review.
Despite these facts, brands are still asking the question: "aren't local influencers just for small, local brands?". No! The idea that big brands should only use macro-influencers is false. Local influencer marketing is all about promoting your brand in the local market. That is why local influencers are suitable for brands with local partners such as branches, resellers, or franchisees.
Especially when you have a distributed brand, and therefore multiple physical locations, it is perfect for letting these local partners get started with local influencers. These local influencers can help these locations to spread positive word-of-mouth authentically and efficiently.
In short; why you should use local influencers:
Local influencers are authentic
Local influencers have a high engagement level
Local influencers are closer to your target audience
Local influencers are affordable
Why will this be a local marketing trend in 2022?
In recent years, brands have had time to discover what influencer marketing can do for their business. Many brands see the benefits of influencer marketing, but influencers lose their credibility and engagement with their followers due to the overload of influencers. Research shows that the engagement of micro and nano influencers is many times higher than among influencers with a larger number of followers. And since engagement is the essential Instagram parameter, more and more companies are turning to nano influencers.
In addition, companies are increasingly recognizing the added value of local marketing and are giving local partners more and more marketing responsibilities. Therefore, brands that want to reach a target group in a specific region will have to focus on a solid local influencer marketing strategy in the coming year.
How do you find the right local influencers?
If you work with local partners such as franchisees or branches with their own marketing budget, the easiest way is to let them get started with local influencers themselves. After all, they are closer to the target audience; they know what is going on in the region and who the influencers are. Of course, you can give them some tips and tricks for finding the right influencers.
Tips for finding the right local influencers:
Search among your followers
Do a local hashtag research
Search based on the geo-location tag
Look for influencers who match your product and show a cultural fit with your brand


2. Brand activism on a local level
It's been two exciting years for brand activism, from Nike's #YouCantStopOurVoice campaign to encourage people to vote in US elections to Ben & Jerry's Justice Remix'D flavor as a fight against systematic racism.
The past year has been marked by a global pandemic, social protests, and major environmental disasters, which is precisely the reason why consumers today expect brands to do more than just spread slogans about "doing good": they want action rather than words. Without a sound Corporate Social Responsibility plan, you are nothing worth as a brand; brand activism has never been more critical.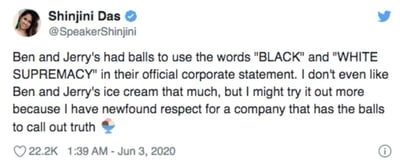 What exactly is brand activism?
Brand activism refers to the active involvement of a brand in social issues, which are in line with the brand's core values and aim to improve society. Brand activism comes in many shapes and sizes and can be social, political, economic, or environmental.
Brands like Tony Chocolonely and Ben & Jerry's are perfect examples of brands with a high brand activism level; in fact, their brand is built entirely on contributing to a better world.
Brand activism on a local level
As more and more brands see the usefulness of brand activism, telling a good brand story on a global or national level is no longer enough. Therefore, it is becoming increasingly important to carry out brand activism at the local level. As soon as a brand has looked internally at how it can contribute to the world on a political, ecological, or socio-economic level, this must be implemented and radiated at every level within the organization. Otherwise, it is worth nothing. At a global level, it is about telling a CSR story, at a local level it is about implementing this story in the geographical, political, and socio-economic context of the specific regions where the brand is active: adapting a global story for local markets.
Tips for local brand activism


Train everyone in your company with your brand's standards and values, also at a local level. Every employee must feel and express the same story.


Look for local events that your company can help with. Does your brand stand for sustainability? Let your local partner or branch sponsor the local tree planting day, for example.


Let local partners respond to current geographical, political, and socio-economic issues relevant at the local level.


Look for local parties that fit your CSR plan to work with. This can be done, for example, by collaborating with local producers that match your brand's values.

→ Also read: 15 Examples of Great Local Marketing Campaigns
3. Google: Local is Digital
We already said it last year: connecting the offline and online world will become increasingly important in the coming years. Also, this year, Google expects more and more people to search online for things they need offline. For example, searches for "takeout restaurants" worldwide grew by more than 20,000%, and the search term "in stock" by more than 800%. Local is Digital.
To provide customers with a personalized and seamless locally-optimized experience, the search giant offers some incredible new opportunities you can leverage in 2022:
Showcase your local stock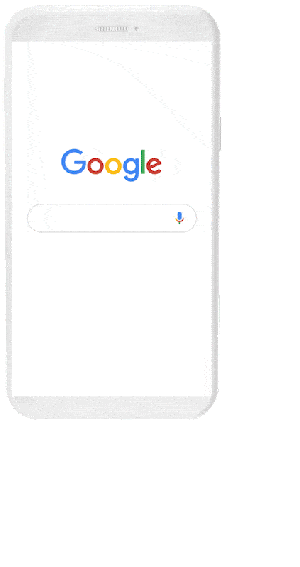 Every day, hundreds of millions of people use Google to shop. An excellent opportunity to draw attention to your local branch. We are already aware of advertisements with information about the local stock. Still, there are several features in Google offers now in beta that will hopefully become available for everyone next year:
Local promotions: Show store-specific offers and discounts in your ads for a better CTR. This feature is already available in Australia, France, Germany, the UK, the US, and Canada.
Local stock in your company profile: This is a free option to display your local inventory in your business profile. In addition, the products are shown for free in Google Search, Images, Shopping, Maps, and Lens. This feature is currently only available in the US and Canada.


Online food delivery
It is clear that food delivery is booming: after a successful 2020, turnover increased by 19.2% in 2021. As a local restaurant or local branch, you want to make it as easy as possible for potential customers to order food. In mid-April, Google, therefore, rolled out a new feature that makes it possible to place an order directly at your favorite local restaurant via Google Assistant, Maps, or Search.
Order with Google integrates with third-party providers such as Postmates, ChowNow, and OrderUp!. The great thing about this feature is that it offers your customers a seamless order experience, all within the Google platform. They can see your complete menu and track their order and easily reorder their favorites in a few clicks.
Google Business Profile
As of this month, the name of Google My Business (GMB) has changed to Google Business Profile. Next to the name change, several other things have also changed:
You can claim and verify your business profile directly from the search results. You can also manage your profile directly from Google Search or Google Maps.
We say goodbye to the GMB app and the GMB website. For companies with multiple profiles and branches, Google introduces Company Profile Manager. For now, this is still in the familiar interface, but updates will undoubtedly be made in the coming months.
In the US and Canada, it is now also possible to view your call history. In addition to the total number of missed and answered calls, you can also see who called and how often. If successful, this functionality is expected to be rolled out in Europe next year.
It was already possible to reply to messages via your browser, but you can now also reply directly in Google Maps and Search, including read receipts.


Performance Max for Smart Shopping and Local campaigns
Since the beginning of November, all advertisers can choose for Performance Max campaigns. This campaign type is designed to deliver ads to multiple Google networks (Search, Display, Discovery, Gmail, YouTube, and Maps) at once. According to Google, these campaigns maximize results because they make extensive use of machine learning and automation.
From next year, the smart shopping and local campaigns will also be converted to Performance Max. This means that these campaigns can no longer be used in their current form sometime next year. So, if you are already using these campaigns, it is useful to go testing with Performance Max to know what to expect.
Go local in 2022
Hopefully, with these local marketing trends, we have been able to offer you inspiration and tools to get started with local marketing in 2022. Our golden tip:
Invest time and energy in a strong and recognizable brand that feels local and personal at the same time.
This investment will pay for itself in the results of your marketing efforts.