For healthcare marketing professionals, the challenges can seem overwhelming. From staying within the strict confines of healthcare regulations to building genuine connections with patients, there are many challenges to contend with daily. And as the healthcare industry evolves and changes, so too do the marketing challenges those working in the field face.
Marketers must be tactful and willing to go the extra mile to make their marketing strategies a reality. Additionally, using the right DAM solution can help healthcare marketers get the most out of their marketing assets and create happier, more engaged, and informed customers.
So what are some of the biggest healthcare marketing challenges? And how can you overcome them? Before we find out the answer to that question, let's first understand why healthcare marketing is such an uphill battle.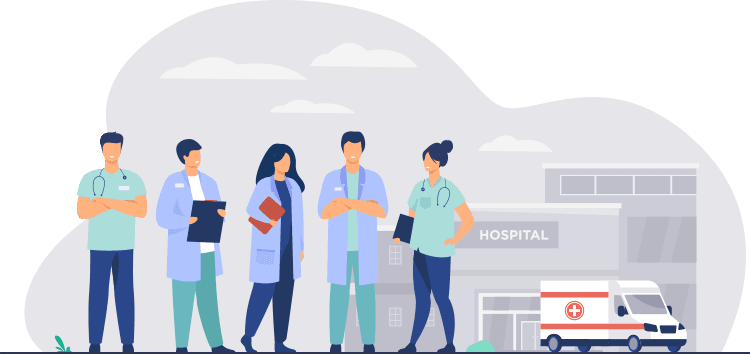 Why is Healthcare Marketing Difficult?
Healthcare marketing can be difficult due to the very nature of the sector—it's unmistakably unique and almost always on the back foot.
Marketers must walk the tightrope of HIPAA compliance daily while navigating complex health systems immune to change. Throw in the aspects of tight marketing budgets and difficulty in accessing marketing assets. You can see why healthcare marketers are constantly struggling to make an impact.
HIPAA, in particular, is a challenge for healthcare marketers. The idea of marketing is to tell a compelling story to persuade someone to purchase a product or service. However, with the strict HIPAA regulations hovering above marketers like a dark cloud, telling that story becomes much harder than it's supposed to be (more on this in the subsequent section).


9 Healthcare Marketing Challenges and How to Overcome Them
Despite the challenges, there are ways healthcare marketers can overcome them and succeed in healthcare marketing. Here are 9 tips for overcoming healthcare marketing challenges:
1. Marketing Budgets
Marketing budgets might have climbed to 9.5% of total company revenue in 2022 (up from 6.4% in 2021), but healthcare marketers are still operating with the tightest budgets. Yet this issue isn't new. Traditionally, clinics and small practices have desisted from investing in marketing. Hospital outreach, on the other hand, has always been about getting donors on board and nothing more.
Solution: Get the C-suite to Revamp Your Budget
Of course, that's easier said and done, which is exactly why you need to have a plan from the onset. Ideally, your plan should be two-pronged: one, find a way to prove that healthcare marketing is truly a revenue generator; and two, aim to progressively earn the trust and confidence of the C-suite by proving consistent ROI.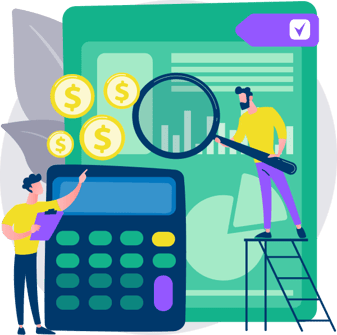 For the first part of your plan, hire an analyst and have them generate fact-based, ROI-geared reports that you can present to senior leadership for buy-in. If they like them, you'll know. If your reports fail to make the desired impact, go back to the drawing board and try again.
Once you're past the first hurdle, your focus should switch to the long-term. After all, you want increased budgets for next month, the other one after that, and every other one that follows. Create goal-based budgets for imminent budget sessions and see if you can get senior leaders to vet those mini budgets. If all goes according to plan, you'll likely get fatter marketing budgets in the future—and with only half the effort.


2. HIPAA Compliance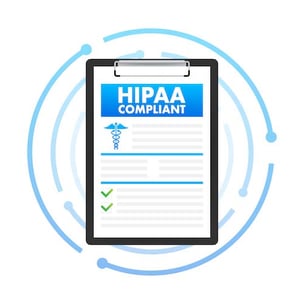 You knew this was on the cards. HIPAA compliance is undeniably one of the biggest challenges healthcare marketers face today.
Under the HIPAA Privacy Rule, certain forms of marketing are illicit. For instance, it's illegal to tell customers stories without their consent since that would mean using their PHI (protected healthcare information). And that's just putting it lightly.
Solution: Get Informed and Follow HIPAA Regulations
Avoid making unverifiable claims or amplifying the result of a certain drug or procedure. Words like "top-rated" or "best" can land you in hot water since the law deems them vague and misleading.
More importantly, ensure your marketing team understands the nuts and bolts of HIPAA. It describes what healthcare marketing is, what it isn't, and the actions that fall under privacy violations.
3. Resistance to Change
Physicians are experts in medication and treatment, but they certainly aren't experts in marketing. Unfortunately, most physicians are strong opponents of proactive marketing, arguing that it could paint their practice in a bad light and potentially undermine the value of their expert advice. However, that couldn't be any further from the truth.
Solution: Complete Change of Mindset
It's time for a course correction. Modern consumers are hard to impress and won't walk through your door simply because you have the words "clinic" imprinted on it. Put differently, customers will always want to know where the perks are.
So, go big on social media advertising. Put your practice out there. Even better, have step-by-step videos showcasing the services you offer and what customers can expect. If you have a website, ensure your entire team is on it, complete with information about their experience, areas of expertise, and educational background. Tiny and inconsequential as these details seem, they'll set your practice apart.


4. Online Reviews
I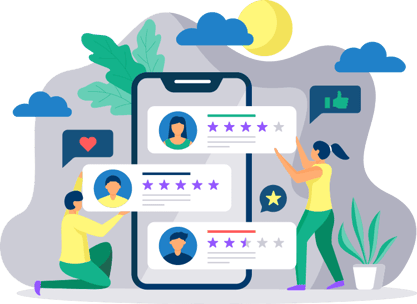 t's crazy just how powerful online reviews are nowadays. A 1-star review on a page full of 5-star reviews sticks out like a sore thumb, and just like that, the online reputation of a business or person somewhere takes a downhill turn.
That probably explains why so many doctors are heavily against this trend. They want to turn a blind eye to online reviews, particularly because they feel they have little to no control over what the public thinks or says. But the truth is that 94% of people will avoid a business solely because of a bad review—even if it's just one.
Solution: Invest in Smart Content Marketing
Underline the word smart. Don't simply claim you're the best in the business—show it. Create impactful content brimming with real stories about people your clinic has successfully helped in the past. This way, you'll build trust over time while helping your target audience to understand your offering and expertise better.


5. Building Public Awareness and Trust
The healthcare industry isn't the most transparent. It's arguably one of the most complex and difficult to understand, so gaining public trust can be quite challenging for healthcare marketers.
Solution: Increase Your Transparency
The worst you can do in an industry struggling with public perception is to be inauthentic. In both online and offline advertising, be as transparent as possible. Show in black and white how your pricing structure looks, what healthcare services you specialize in, and other crucial details worth telling the public.
Also, share testimonials on your website and social media pages to prove customer satisfaction. As for the overall patient intake experience, ensure it's clear, satisfactory, and easy to follow. The chances are high that your competitors will gloss over some of these details.


6. Lack of CRM Tools (Specialized Stack)
One of the top healthcare marketing challenges that doesn't seem to be getting as much attention as it should is the issue of CRM tools. There aren't enough of them out there. Only 18% of healthcare providers have the tools capable of effectively engaging their patients. The remaining 82% are still playing cat and mouse with patient engagement and preferences (which is dangerous to do).
Solution: Invest in a Robust CRM
Customer relationship management (CRM) systems might be the oldest kid in the specialized stack block, but they haven't lost their importance.
Fortunately, the market today is brimming with robust, healthcare-focused CRM solutions. You only need to know how to locate one. A good CRM for healthcare:
Ensures the security of sensitive health records through features such as two-factor authentication and access control
Has powerful analytics for generating quick, actionable reports
Is cross-device and multi-platform, allowing your healthcare staff to access the portal anywhere, anytime
Includes features for direct communication between patients and staff, from call processing to mailing to feedback collection and everything in between (this is major!)


7. Insurance Marketing Integration
Another common challenge for healthcare marketers involves two parties from far ends of the spectrum: patients and their insurance companies.
Currently, many insurance companies retain the power to decide the kind of healthcare services their patients can access and use. That makes it difficult for healthcare marketers to formulate strategies that resonate with insurance companies and consumers.
Solution: Craft Inclusive Marketing Strategies
If you're to overcome this rather deep-rooted challenge, you'll first need to change how you perceive your target audience—from patients to patients plus industry gatekeepers.
Next, do your due diligence and find out the kind of plans and providers accepted at your facility. Then draw up an inbound marketing strategy catering to those specific plans.
Your messaging needs to be inclusive too. Network, interact, and get the word out, letting stakeholders know that your brand is ready and willing to lend extra support to patients. Again, it's essential to do your homework so your message—mail, email, or otherwise—doesn't get deleted, ignored, or forgotten.


8. Terminology: Writing Relatable Copy
How do you write in a language your consumers understand and relate to?
Connecting with your customers through copy isn't a walk in the park, considering how delicate some healthcare topics are. And that's not to mention the amount of jargon in this industry.
Solution: Learn the Art of Empathy Storytelling
Don't just tell patients' stories; tell them empathetically. The best way to learn this art is to start and end each copy with the patient in mind. Make them the protagonist of your story. That means speaking in terms of "you" and in a truly human and jargon-free voice.


9. Access to Marketing Assets and Security Concerns
The average healthcare institution has hundreds, potentially thousands, of brand assets floating around. Similarly, there are many stakeholders involved that need to access these assets. This situation is undesirable for the modern healthcare marketer, as it could cause difficulties with access rights, security, and asset aggregation, among other bottlenecks.
Solution: DAM to the Rescue
There is no better tool for asset aggregation and brand management than a DAM.
A good DAM aggregates all your marketing collateral, brand material, and photos into a single, all-powerful interface. It also boasts powerful custom access permissions designed around your organization's HIPAA needs. This allows you to restrict affiliates, departments, and locations to only access pre-approved assets or those that matter to them.
In the end, you get a truly secure healthcare environment that customers can't help but fall head over heels in love with.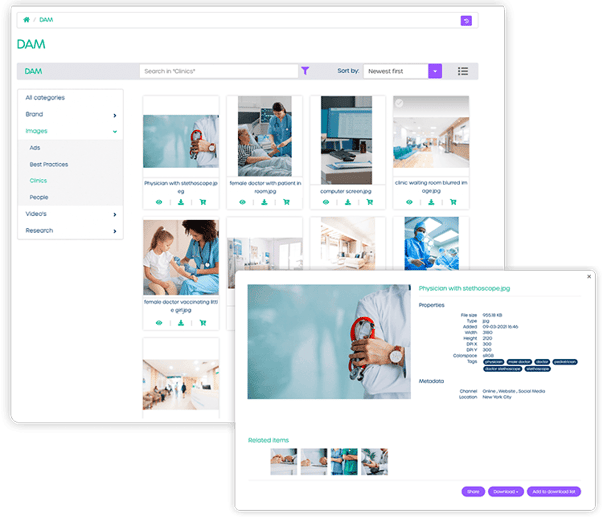 How Marvia can Help in
Overcoming Healthcare Marketing Challenges
At Marvia, we specialize in tackling three of the biggest challenges healthcare marketers face today:
Privacy: Marvia offers a secure digital environment to keep your assets safe while enabling you to set custom permissions for users and groups. By restricting who can access what and when you can be truly HIPAA compliant without breaking a sweat.
Marketing budgets: Our healthcare marketing solutions—from our DAM to our Branded Templates —Marvia helps you get more done in less time.
Target audience: Why shadowbox through your target markets when you can attract the right audience from the get-go? With Marvia, we offer easy tools to localize marketing materials, so you're always speaking to someone (not everyone).
Experience our marketing solutions in action today.