Your business's branding is the first thing consumers connect with when exploring your products. It doesn't matter how many good reviews you have or what innovative developments your business is pursuing; if consumers can't distinguish your brand from the rest on the Internet, that's not a good look. It can even hurt your sales.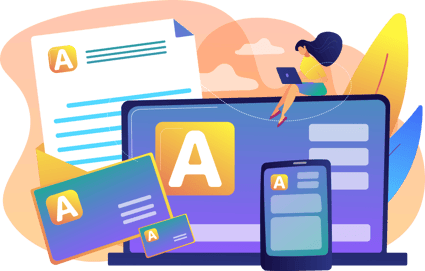 Luckily, there's a way to make managing your branding simple. Cloud-based brand management software allows you to establish a style guide for your business that you can share with every employee in your company. Not only will you have the chance to determine what kind of symbols, color scheme, font combinations, and graphics most resonate with your industry's audiences, but you'll have the chance to modify that branding over time. You'll even be able to create a backlog of branding content for your employees to use at their leisure.
The Benefits of Brand Management Software
Why, though, is it so important to have consistent branding? Without a recognizable graphic, consumers may not remember why it is that they wanted to purchase goods from you in the first place. They'll have a more difficult time connecting with you and thus be more reluctant to buy what you're selling.
The good news is that you don't have to try and brainstorm your brand's style guide on your own. Instead, the team at Marvia can help. Marvia specializes in providing businesses across all industries with access to effective and secure cloud-based brand management software. After an initial demo, you'll have a better idea of how Marvia's tools can help your business stand out from the crowd.
The Importance of Brand Consistency
Whether you have a brick-and-mortar shop, a digital domain, or some combination thereof, you want to keep your branding consistent. Establishing touchstones through color scheme, bylines, tone, and graphics all make it easier for consumers to identify your platform on sight. That familiarity breeds success, according to Forbes, to the point where consistent branding may raise your revenue by nearly 25%.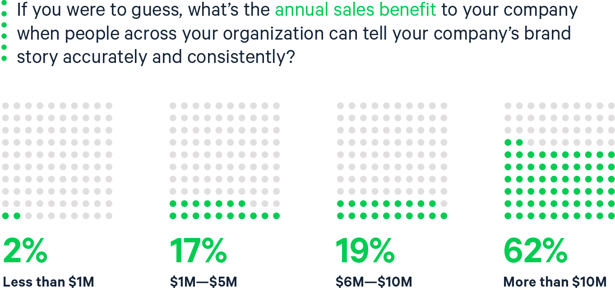 What, though, is brand consistency? At its core, it is a style guide designed to ensure that your business's work is recognizable. Depending on the scope of your business, this guide can consist of a few internal rules or an entire booklet. At the end of the day, guides like this one are meant to simplify communication between your staff and clients.
Work With Established Brand Management Software
Establishing your brand's appearance gets a little easier when you have brand management software on your side. Brand management software makes it easier for you to:
Protect your brand – individuality is difficult to come by in the age of the Internet. That doesn't mean that you shouldn't fight to distinguish your brand from the rest. Brand management software keeps your branding details – color scheme, font type, graphics – uniform regardless of the medium to which you post your content. This way, you ensure that consumers have common touchstones to refer back to when exploring your products.
Improve your business's sales – the easiest way to boost your business's sales is to ensure that your consumers have readily accessible sales content. This includes marketing emails, physical handouts, social media content, graphics, and more. Instead of gathering all of this data together on individual platforms or through disconnected programs, brand management software lets you bring it together in one place. Not only will your sales team be able to access it at their leisure, but you can also have team members evaluate the content for uniformity without jumping between different platforms.
Encourage ease-of-access in-house – cloud-based brand management software allows your employees to access your branding materials from wherever they are, so long as they have internet access. If one of your employees is on a trip but needs to access your branding material, there will be no need to waste time creating a new asset when all of yours are available through your management software.


You want to be sure that you're working with the best cloud-based brand management software for your business. This means that the software not only has to give you the tools to establish and test your branding but that it also needs to fit into your budget. Marvia offers you access to cloud-based brand management tools, all of which are designed to suit your individual business's needs. You can schedule an initial demo to learn more about what both of these offerings can do for you.
Increase Brand Perception
Optimization is everything on today's Internet. Your content needs to rank within the first few search engine results if you want to woo a healthy clientele base. Getting your content up to snuff isn't as simple as it seems, though. If you don't have the right tools on hand, then you may create branding material that disappears into the ever-growing content mill that is digital space.

You likely already have several optimization tools at your disposal. Google Analytics and other A/B testing platforms can help you better understand your preferred audience and find the keywords, links, and other sources you need to make sure your content reaches them.
If you want to improve a consumer's perception with your branding, you need to make sure your branding reaches them. Use SEO as part of your brand perception tactics. Optimize your content to ensure that you're using alt text, imaging, and outreach to the best of your ability. As your brand grows more recognizable – landing higher on SERPs as it goes – your branding materials will become part and parcel of the package that ensures you continue to grow your consumer audience.
Securely Sharing Brand Guidelines
One of the most challenging aspects of brand guideline installation is making sure that all members of your business adhere to your new style guide. While incentivization can simplify this, it takes everyone a little bit of time to adjust to your new expectations. Cloud-based brand management software makes this task simpler.
Employees who need to reference your new guidelines will have access to them from wherever they work from courtesy of the management software's cloud compatibility. Not only will they be able to compare their work directly against your new guidelines, but they can also look at any stock branding data that you've stored in the system and reduce the number of emails you'll receive asking for their specifics post-integration.
Easy Accessibility to Digital Assets
If you have multiple business outlets, it can be difficult to control what your branding looks like at each location. Even if you establish consistent branding guidelines, pixel counts or print requirements could change what your content looks like to the general public.
A cloud-based brand management software makes this a little simpler. Once you've established a library of branding material for your employees to use, you can use branded templates that help you uphold release requirements, while staying on brand. For example, if you need to print out handouts, you can create templates that ensure your prints meet the requirements of specific web-to-print locations. You can also establish folders of social media-compatible post sizes that meet the expectations of your preferred social media platforms.
Improving Brand Experience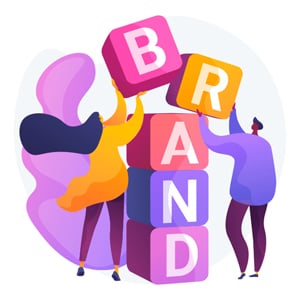 Consistent branding is a sign of digital maturity. If your business tries to draw in consumers with ineffective, uncoordinated branding efforts, be it through email marketing campaigns, social media, hard copy advertisements, or any combination thereof, then you're going to make consumers think that you're a newcomer in your field. While new blood is never a bad thing, consumers may take your inconsistent branding as a sign that they'll want to work with someone more experienced if they want to get the products or services they want.
When you instill universal branding guidelines, you blow this perception out of the water. You also improve consumers' experience with your brand. As they explore your branding materials and product or services inventory, they'll learn to affiliate your materials with a positive reputation. When they notice your branding "out in the wild," as it were, you'll have more opportunities to lure them back for a second, third, or fourth purchase.
Marvia and You: Building a Better Brand
Whether you want to focus on local marketing or connecting with customers, Marvia's cloud-based brand management software can help you build and maintain your business's brand. Learn what it takes to bring in local clients. Gather the means you need at your disposal to improve your revenue stream while cultivating a recognizable branding presence.
Ready to get started? Reach out and schedule your software demo today.