Our world is about brands. Marketers are continually working to build a strong brand identity with associated values. Consumers identify with these brands and even derive a part of their identity from this. All the more reason to carefully use the brand identity and to ensure that everyone who communicates with your brand, has access to the right marketing materials. A Digital Asset Management (DAM) system can help marketeers with this. This article gives you 5 reasons why your marketing department can't live without a DAM system.
What is a DAM system?
Before we continue, it is useful to know what a DAM system is. With a DAM, you can store, manage, and access all your digital assets at one central point. These brand assets can include photos, logos, fonts, and videos. By implementing a DAM solution, you take an essential step in making your marketing department future-proof.
1. Maintain brand consistency
A brand must ensure that all communications conform to the brand identity to be presented unambiguously on all channels. With a DAM system, you ensure that all your brand assets are available to your internal and external stakeholders. Ranging from internal marketing employees to local branch managers to external design agencies. As a result, there will never be an expression that does not follow your brand identity.
2. Files are always available and up-to-date
Old logos floating around on local drives or duplicated materials because department A and department B don't share their materials. Recognizable? By storing all your assets in one DAM system, this will be a thing of the past.
As a result, your files are always up-to-date and accessible 24/7 for all users.
Besides the fact that nobody will ever use outdated or incorrect files again, you also simplify the collaboration
. Different stakeholders like departments, locations, branches, or external partners can streamline their workflows. With a DAM system, you never have to wait to receive files from colleagues anymore.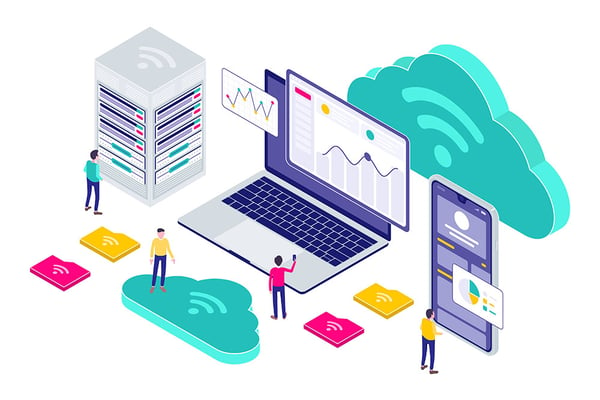 3. Manage user and asset rights
Another significant benefit of a DAM system is that you can set up an extensive rights system. Admins can authorize users who can add assets. You can also determine who can download on asset level. It is also possible to make certain assets accessible to specific groups or make assets available after the administrator's permission.
Besides managing rights on user level, a DAM also enables you to manage your assets' rights information. It manages license agreements associated with your content and lets you know when a license expires so that you can take the appropriate actions.
4. Brand files are easy to find
Are your marketers spending a lot of time looking for that one photo or the right logo? Due to the large number of files that marketers have at their disposal, searching for brand files is always challenging. Because you can add meta tags to files in a DAM system, you can find them quickly and easily. Search for characteristics of the file by using keywords, and the right file will show up.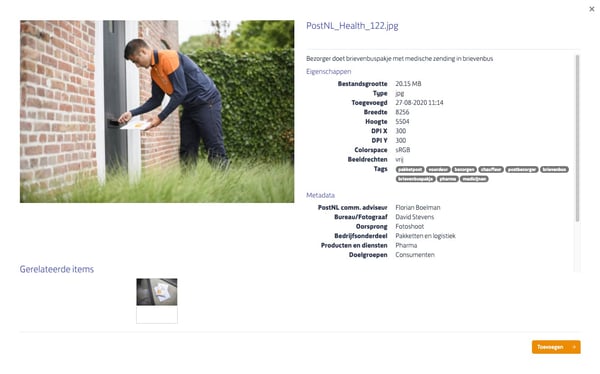 5. Sharing assets is safe
All data in a DAM system is securely hosted on a server accessible from any location with internet access. No software installation is required. If users need assets once but do not need permanent access to the portal, files can be shared using a download link.
Do you need a DAM system?
Are you experiencing the irritation of not finding stuff you know you have? Are your brand assets fragmented across your organization? Do you need to bring your overall brand appearance to the next level? Then it is probably time to add DAM to your MarTech stack.
Sign up for a free demo of our DAM to learn how our solution can work wonders for your brand.