Most businesses spend a lot of time promoting their business to a national or global audience, optimizing marketing strategies, leveraging new marketing channels, and developing distinctive marketing campaigns. However, one of the often overlooked areas of their marketing initiatives is their local marketing strategy.
Therefore, a lot of potential goes to waste because local or neighborhood marketing can create a tremendous amount of buzz for your business - whether you are a national brand or a single-location company. Here are four reasons why you should invest in local marketing.
1. Local marketing helps you reach the right audience
Effective marketing is not about reaching as many people as you can but about reaching people who are able and willing to purchase the services or products you offer. Google search data shows that an increasing percentage of searchers are searching with local intent.
The usage of a geo-modifier in search queries like "near me" has grown by over 200% in the past two years. Customers do this because it's relevant to their needs. Almost no one is looking for a hairdresser 80 miles away or a restaurant in another state. Shopping locally is convenient; you don't have to travel far, you can find what you need on the spur of the moment, and shipping is often faster.
It's therefore not surprising that research shows the conversion rate is much higher when people search locally, especially for mobile users. If your marketing strategy isn't targeting the locations you are operating, you could miss out on many customers who are likely to visit local businesses or national brands that are investing in a regional marketing strategy.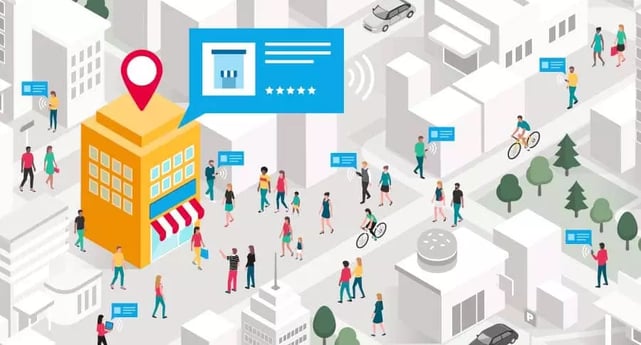 2. Local marketing is cost-effective
Making the most of your marketing dollars is critical for every size of business. Local marketing provides a cost-effective solution. Some great local marketing strategies are free such as local business listings, social media, worth-of-mouth, or testimonials. Claiming your business on Google, Yelp!, Facebook, and Bing Place is also beneficial for your local SEO results and relatively easy to do.
While national marketing campaigns can help you build brand awareness, local campaigns can help you reach consumers in a more targeted way and at a point where they are searching for your goods or services. Through hyper-local paid ads (e.g., Google, Facebook, Instagram), you can target audiences in specific locations for a relatively low cost per click and with limited budgets.
3. Local marketing lets you capitalize on local market insights
No two markets are the same; that's why brands see a huge success in tailoring their campaigns to individual regions and markets. The shift from reach to relevance underlines the importance of a local marketing strategy and urges brands to adapt campaigns to the local market conditions. Using local insights is crucial to avoid mistargeting and to keep your reputation intact. You wouldn't be the first that offends local audiences.
There are many examples of great local marketing campaigns to enhance your brand's position amongst your local audience. Varying from localization of the product range to responding to local events and from partnering with local entrepreneurs to using local celebrities.
4. Local marketing emphasizes community involvement
Local marketing gives you the right tools to become more visible in your community. Attend community events, or show off your branding, logo, and name by sponsoring a local sports club. When your business information appears on printed materials, chances are high they will end up at people's homes where they will be a recurring reminder of your brand.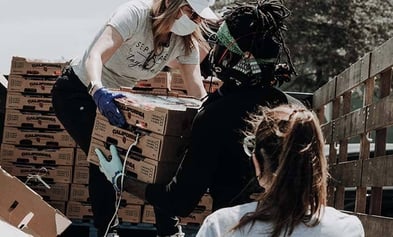 Consider how to give back to the community as well. Building a connection with the community only works when genuine and authentic, not when people think you're only here to draw attention to your business. Volunteer at a local homeless shelter or consider partnering with upcoming artists in the area to display their work in your building. You can also wear a branded shirt while doing community service, such as roadside cleanup or repainting community fences.
Increase your local marketing efforts
The four reasons above show that any sized business can benefit significantly from local marketing. That doesn't mean that you should halt your national or global efforts. However, (inter)national brands can't rely on their household name and corporate marketing anymore to attract customers. Having an additional local focus can lead to surprising results and is a must if you want to stay ahead of the competition. Remember, all business is local.


---
This article was originally posted as a guest post on 99techpost.