Branding spreads far beyond visuals and fonts that make people recognize your brand. It ties back to customer experience and company culture. Hence, branding is more of how customers perceive and relate to your business.
For franchises, branding can be pretty tricky to navigate. There are many parties involved, thousands of miles between, and even more people to keep happy. While it may look impossible, your franchise can achieve consistent franchise brand management with a few strategies.
1. Set Clear Brand Guidelines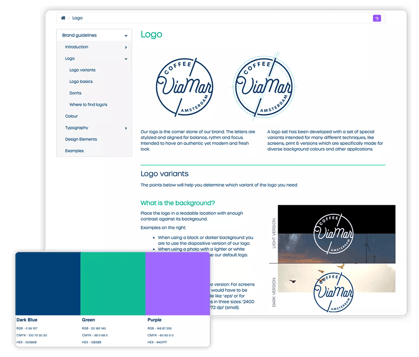 It all starts with setting clear brand guidelines and rules. Because of the complexities and dynamic environment of the franchise business, franchisees need to clearly understand what is expected.
Having said that, word of mouth will not be enough when communicating brand guidelines. A franchise needs to set these guidelines in writing and ensure they are easily accessible and understood. These guidelines should be seen as a contract and not a simple guidebook. When a non-compliance issue arises, you can go back to the written agreement and iron out the differences.
For instance, many franchisors may not regulate social media messages for all franchisees. Without a clear guideline for franchisees to follow, it can be hard to maintain consistency. Sometimes, this may even lead to a negative perception of your brand. Sprout social says 50% of social media users will boycott a brand if they receive a poor brand response. This can escalate across multiple franchisees leading to business loss and lack of customers' trust.
That's why policies and brand guidelines are extremely helpful. One, each franchisee knows what is expected of them. And two, guidelines reduce the back and forth, saving both franchisee and franchisor time. Although communicating expectations is critical, franchisors also need to share what franchises can not do concerning branding. A typical brand guideline will include:
What is expected of franchisees when dealing with customers online and offline at all points of contact?
Style guides for logos, fonts, color palettes, and tone
Set procedures and processes for brand operations
But the foundation of franchise brand management lies in one critical aspect— the reason a franchise exists. The values, mission, and vision of a franchise should guide the creation of all brand guidelines. Finally, the brand guidelines should be flexible enough so that franchisees can align them to their business operations and locality.
2. Training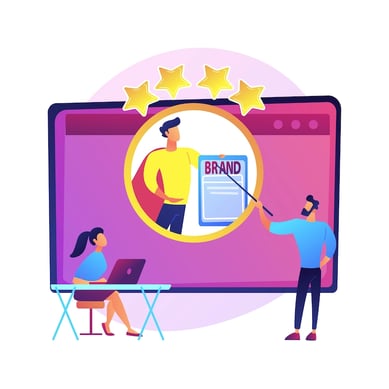 Communicating brand guidelines is only the first step. The second is to conduct training to encourage compliance. Training franchisees is more than just telling them of the rules and policies in place. It's also about reinforcing the importance of branding and the consequences of failing to do so. However, the most important thing is to let franchisees see the benefits branding brings to the table. Remind franchisees of the trust and recognition that comes with branding. Show and educate franchisees on how branding improves perception, and ultimately the bottom line, leading to more sales and profits.
This doesn't mean that training should be a one-way lane. Franchisors should put effort into getting feedback from franchisees during training. What does the franchisee think of the brand guidelines? Will they work locally? How do they feel the franchisor could improve the procedures? Is there a particular type of support they require in implementing these brand policies?
These questions will help the franchisor identify the gaps in the brand guidelines and continually improve them to meet the needs of each franchisee.
3. Make Sure Franchisees Know The Importance Of Reputation Management
This ties back to the training process. It's through training sessions that franchisees can learn the importance of reputation management. Awareness reduces mistakes in dealing with customers and protects the brand from negative brand perceptions in the long haul.
This will involve setting clear policies for dealing with negative reviews and coverage online and offline. The policies might include guidelines, best practices, or templates to deal with a negative reputation proactively.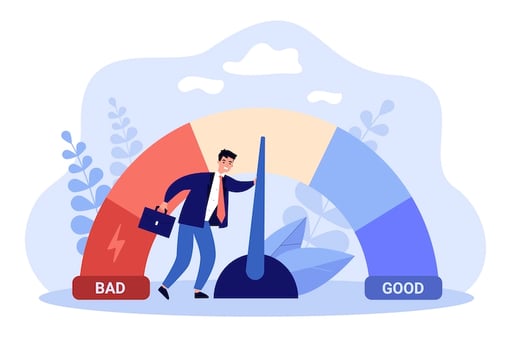 4. Monitor Franchisee Brand And Marketing Compliance
Brand compliance happens when a franchisee maintains consistent messaging across all platforms, both offline and online. For instance, if the franchisor expects online campaigns done in a certain way, but a franchisee doesn't do it as directed, the franchisee is non-compliant. Lack of compliance among franchisees can cost you customers' trust. This is why franchisors should conduct constant monitoring to ensure all franchisees are compliant.
If you're experiencing non-compliance issues, set up meetings with the franchisees to understand the challenge. Maybe the marketing doesn't resonate with their audience, or the promo campaign will lead to losses. When you work with franchisees on a local level, you can adjust the marketing guidelines to meet their regional needs. Additionally, involving franchisees in the franchise marketing plans can lead to better compliance and less hassle.
Monitoring compliance can be done in various ways. Franchisors can use secret shoppers and customer surveys to monitor brand compliance. Likewise, they can have representatives drop in to monitor and evaluate the franchises. The monitoring period should not cause mistrust between the franchisee and the franchisor. Instead, it should be a period of learning for both parties. One way to do this would be to provide constructive criticism to the franchisee and reward them when they meet brand compliance guidelines.
Finally, how about setting up a team to handle brand-compliance-related issues? Not only will this keep things up to date, but it will also foster accountability at the local franchise level. What's more, franchisees will have a direct link to the franchisor on issues concerning brand compliance. This will foster trust and better working terms between the two.
5. Open Lines of Communication
For franchises, branding is a two-way street. The franchisor needs to set clear policies, and the franchisee needs to give constant feedback. Communicating brand guidelines should start during the onboarding process. Whenever a franchisee joins a franchise, they should be given access to the manuals, brand guidelines, and support during the first stages of the establishment.
The franchisor should expect hiccups, especially in the early months. Even with clear brand guidelines, there are sure to be some mistakes along the way. Take this opportunity to clear the expectations, offer more support in helping the new franchisee set up their social channels, and create an environment that customers will love.
Like any other strategy, franchise brand management is an ongoing process that requires open communication and trust. Even if the first stages are the most critical, don't close the communication channels just yet. If something changes at the franchise level, make sure to communicate the changes early and consistently.
6. Maintain Digital Consistency
Consistency in branding encourages more than having customers recall your brand. It also plays a role in a franchise's revenue. Here's how your franchise can promote consistent content across all regions.
Create and centralize digital marketing library assets
When digital marketing assets are accessible to all franchisees, franchisors can achieve consistent branding in campaigns and online interactions. Furthermore, this reduces time spent on creating campaigns, leading to less frustrated franchisees and happier customers. With a centralized digital marketing library, franchisees don't have to do any guesswork. They can easily log in to the DAM software and choose the needed assets for their campaigns.
Supply franchisees with templates and content
Because most customer interactions start online, the franchise must maintain consistency with its content. Franchisors can easily do this by creating customizable templates for channels like social media and email newsletters. Marketing campaign templates will also prove helpful for franchisees as they only need to customize them to their region and not have to worry about compliance.
7. Brand Management Software: Your Franchise Marketing Solution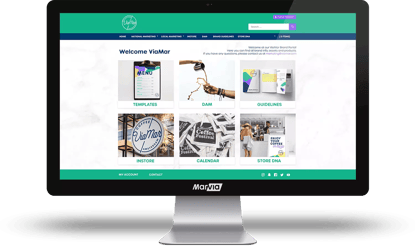 Perhaps the easiest strategy to maintain consistent franchise brand management is the use of franchise marketing software. Such software gives franchisees access to a central pool of creative assets and templates for any marketing campaign.
Franchise management software is a great way to equip franchisees with the data and tools for marketing campaigns. All in all, this type of software reduces mistakes and the workload required in branded campaigns.
8. Bring Brand and Customer Experience Closer
If your brand's goal is to be seen as fast and reliable, then customers should experience fast and reliable services at all times across all franchises. Bridging the gap between the two requires a brand strategy as the foundation of forming a customer-centric franchise. That's why the brand guidelines should guide every franchise to deliver a great customer experience.
9. Facilitate Regional Marketing
Although regional marketing campaigns are effective in attracting local customers, they also fall prey to brand inconsistency. With these few strategies in place, the franchisor can ensure consistency across all regional campaigns.
Create and make accessible a small list of approved vendors for franchisees' local campaigns. For instance, McDonald's has only seven approved marketing agencies for all US-based franchises.
Ensure the franchise brand manager and marketing team have oversight of all regional campaigns.
Ensure that there's ongoing functional and technical support for all franchisees.
Key Takeaway for Franchisors
Consistent franchise brand management is possible for any franchise. It requires a long-term brand strategy, constant communication, and the right software to make it all happen. If you are grappling with maintaining brand consistency in your franchise, try our Digital Asset Management software. Or better yet, how about booking a free demo of our franchise marketing software? Talk to us today, and we'll be more than willing to assist!
If you're left with questions about franchise marketing in general, we have a wonderful page all about that. Alternatively, we've answered the most frequent franchise marketing questions for you as well.