Digital Asset Management (DAM) systems are here to revolutionize and optimize all your marketing efforts at one source of truth. According to Martech.org, DAM software programs have brought a shift from the current marketing techniques into more customer-centric technologies, leakproof, and capable of providing significant returns on investment on your digital assets.
What's more, with this dramatic growth in brand personalized content, Research and Markets believe DAM software will accumulate a compounded annual growth rate of 34.7% from 2019 to 2024.
So what about you?
Read about the intrinsic details on cloud digital asset management systems and decide whether you want to invest in them.
What Is Digital Asset Management?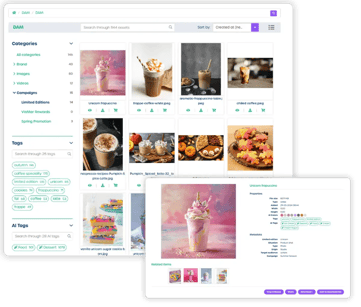 Digital Asset Management is a platform similar to customer relationship management (CRM), except in this case, the platform deals with digital assets such as media, videos, creative files, and audio rather than customers.
DAM platforms offer businesses, companies, and organizations an all-in-one solution to store, find, retrieve, organize, and share digital content amongst peers, clients, employees, stakeholders, and contractors. Think of it like a digital library where you can store, pick up, revert, and piggyback your company's digital assets enabling a productive workflow, easier tracking, amongst other benefits.
Cloud Digital Asset Management
Your digital asset management platform can be cloud-based or on-premise, meaning you access your digital assets from a central location within the company or organization. For a cloud-based DAM, the system is offered through a vendor that connects via the internet, allowing easy access and flexibility of the assets.
Now, you may have already invested in other cloud-based storage solutions such as Dropbox, but with cloud DAM, you bank on more than just storage. The asset management system will have workflow and history tracking, access controls, backups, and other features/ services. More importantly, a cloud-based DAM means global access regardless of where you are as long as there's an internet connection.
There are multiple cloud DAM Software in the market, but they all operate the same with different features, pricing, and additional benefits. All in all, you ought to know that cloud DAM software is a management tool that will manage your digital assets in a cloud-based environment hosted on virtual servers. These are secure cloud-based infrastructure assembled as a SaaS (software-as-a-service), which you then operate as a software/system.
Benefits of Cloud DAM
In marketing, digital assets are worth a lot, and the truth is that they can get better but only with the right tool. The reality is that with the proper storage solution, your digital assets can grow exponentially, but that's not the only advantage of cloud DAM. Here are the benefits and reasons why your marketing team needs a DAM system.
1. Straightforward Integration
We've mentioned earlier that digital asset management software is an all-in-one solution, meaning all essential features are integrated into one. With this straightforward integration, your marketers can easily access and navigate the system offering productivity and efficiency at work.
It also means that there will be a faster deployment of quests since the software is cloud-hosted rather than on-site, where it's integrated into your company's IT infrastructure. Lastly, this integration increases agility in terms of customer demand as your marketers can act and react quickly to customer needs, feedback, and inquiries.
2. Ease Of Use and Search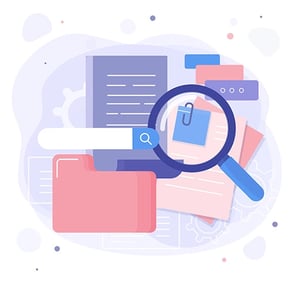 You can easily access the system through multiple devices to search, retrieve, and organize your assets as you see fit. What's more, your teams can work on the go, anytime, anywhere, so long as there is an internet connection. Undoubtedly this is much better than having users rely on LAN or VPN connections which can lag your work projects.
When it comes to your marketing efforts, the DAM software can come in handy as your creatives can analyze, brand, correct, and market your designs faster than before, thanks to company-wide use and sharing using the software.
3. Cost and Time Saving
Another benefit is money savings. Realistically, marketing by itself is a hard enough hurdle for the company, and having to invest in IT equally can be overbearing, especially for a small or upcoming organization.
Luckily, with cloud DAM, you save your IT team from having to handle too much since the DAM software provider will manage the hardware and network connections, not to mention upgrades and licenses. In short, since the software isn't hosted within the company, all matters licensing, bug fixing, and hardware operations are taken care of by the provider, leaving you only to renew your payments.
4. Secure
Last but not least, a cloud DAM is secure as quality security standards guide it under multiple certifications that handle backups, privacy issues, data management, software environment, and storage.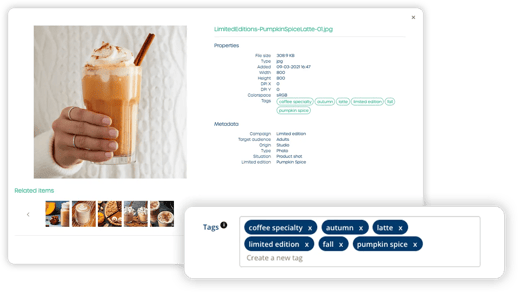 Who Can Use Cloud Digital Asset Management?
Yes, we have leaned towards marketers as primary users, but cloud DAM is as versatile as they come. It can benefit anyone and any company that uses digital assets for your operations, be it marketing, advertising, packaging. The digital asset management software is applicable in multiple industries such as retail, hospitality, entertainment, financial, health, commercial, consumer goods, and government services.
When it comes to specifics, the DAM software will often apply to those who work hands-on with creative assets. This includes:
Creative directors
Administrators
Marketing managers
Project managers
Brand managers
Photographers
How Does It Work?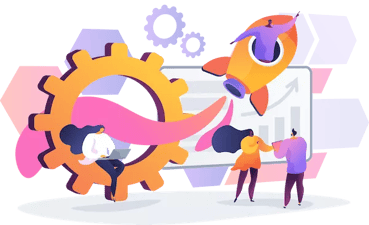 Now, the assets aren't just stored within the management system. Besides offering storage, the primary purpose of the software is to allow for strategic placement of assets so that the creative files can be as profitable and effective as possible.
The DAM solution you settle for ought to provide a customizable workflow where you can set up the assets in a specific way that works, boosts, and supports your marketing projects. In short, the system will lay a worthwhile foundation for your marketing campaigns to ensure the brand message is delivered from your company to your consumers at the right time and with the right message.
So, the system works by:
Uploading the asset online
Storing it categorically using keywords, different folders, coloring, or other criteria for easier searching
Allowing for assignment, creation, and editing to and by other users within the system
Sending the assets for reviews and approvals by management quickly and seamlessly.
Distributing the asset to digital channels and tracking its performance for insights.
In summary, the system allows you to manipulate and work through the asset however you want without strain.
How to Set Up a Cloud DAM Software
Because this is a new concept, you'll have to follow due process to ensure the software works to your advantage. Here's a step-by-step guide on how to Set Up a Cloud DAM system.
Discovery phase. The first step is to define your company and marketing needs so you can select software that aligns with your goals and objectives. During this same phase, you'll have to work alongside the software project manager who'll aid you with planning and configuration of the SaaS into your company to ensure success.
Installation. The software will be introduced to your current system to allow for the initial setup. At this stage, all the authentication, configurations, and package details will be assimilated into your system.
Data Migration. This is synchronization, where data from your system will be migrated to the software. Your assigned project manager will work concurrently with you to create and implement the migration plan.
User Testing. User Acceptance Testing invites the software users such as your marketing manager, project manager, marketers, graphic designers, and other creatives to test the software. This is a significant step to test for bugs, plus the system can also capture the foundation of workflow.
Launch. Once the software is fully functional, tested, and approved, the software will now go live for all and sundry to use (ideally the marketers).
As you are working through the software, additional aspects such as training sessions and technical support will be added. The software providers offer extra support until the teams can run the software smoothly.
Considering An Investment in Cloud-Based DAM Software?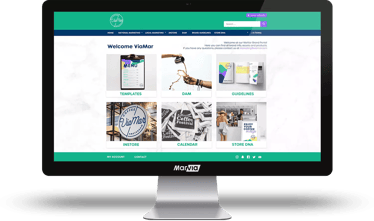 After learning about cloud-based digital asset management software, you're probably considering an investment in it. Well, you should invest in the software. The SaaS model offers excellent storage solutions for your digital assets, a secure system that's convenient and user friendly, easy access to your data, enhanced marketing abilities, and an integrated tool to work with other creatives without hassle.
Still unsure? Book a free demo with us today and let our team of experts help you make the right decision. Better yet, download our fact sheet and learn more about our cloud digital asset management software.