Release Notes is Marvia's quarterly update on the most important new features and updates in our platform. This time we will tell you more about our new admin, the Marketing Shop and permissions.
New admin 🆕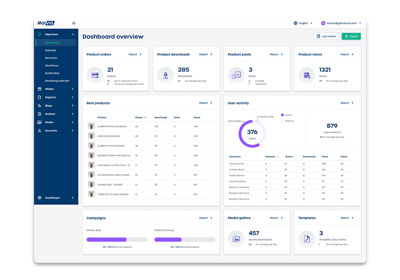 As you probably know, we are working hard on renewing the Marvia admin. This is becoming more complete and has more features than the old one.
Track the progress on the new admin.


Overview filtering and sorting 🗂️
A nice new feature is that you can now sort, manage and filter the columns in overviews. This way you can keep sight of all items that are important to you. The column settings are stored in your browser, so that each administrator can manage the overview as they want.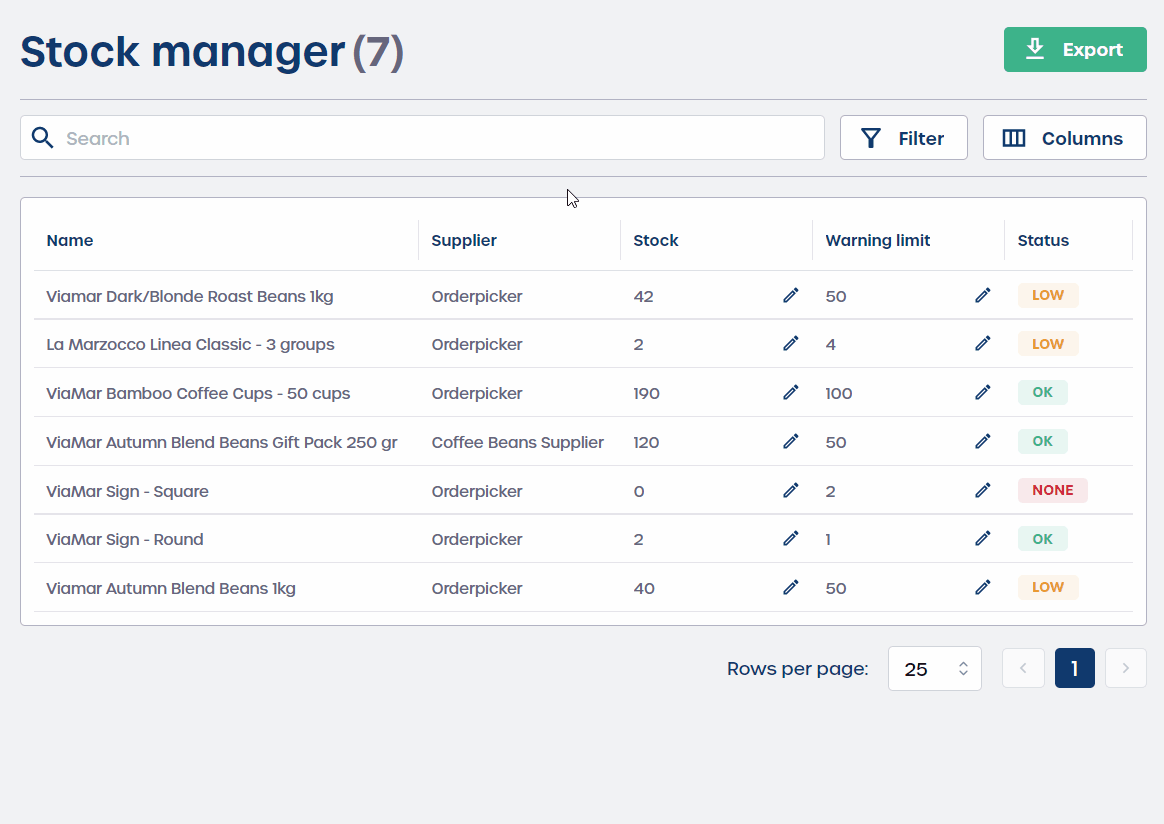 Also new is the possibility in the new admin to give feedback. This option is at the top of every page. This way you can easily ask for help, pass on suggestions for improvement and report bugs to us.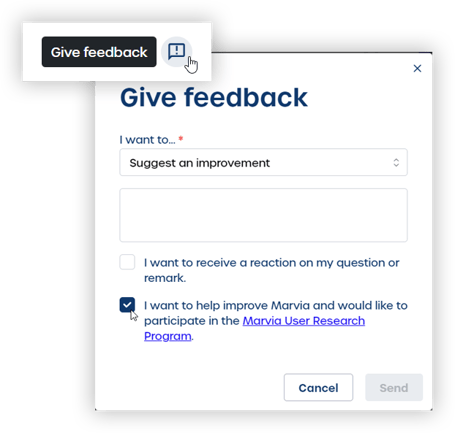 Publication and expiration date tiles 📆
It is now possible to set a publication and expiration date for menu tiles. As a result, the tile becomes (in)visible to users on the set date, but remains available in the admin. Handy if you want to prepare a tile for a temporary campaign. If you do not enter anything, the tile will remain until you manually remove it.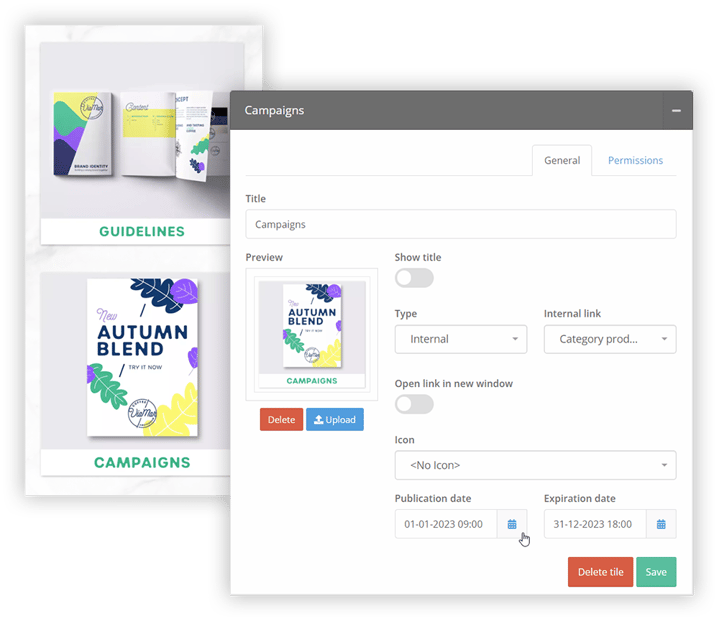 Rights & permissions🔒
We have made all modules from the admin available in the user rights settings. As a result, there is now complete freedom restricting an administrator to specific areas of the admin.
It is also possible to set permissions at branch level, including products and workflows. For example, to make a product available for special locations.
Marketing Shop updates 🛒
Do you have products in the shop with tier prices, such as printed products? Then these tier prices are now also visible in a handy overview for your users.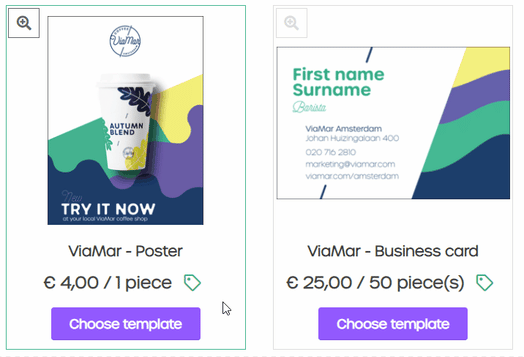 Moreover, it can be a lot of work to transfer all the different tier prices to the Brand Portal. That is why we made it possible to copy and paste tiers from Google Sheets and Libreoffice Calc in the admin. New tier prices are now also created with 5 rows instead of 1.
When using the 'address' checkout setting, it is now possible to order multiple items from pages. Easy for users who reorder multiple products. This option can be activated via Customer Success.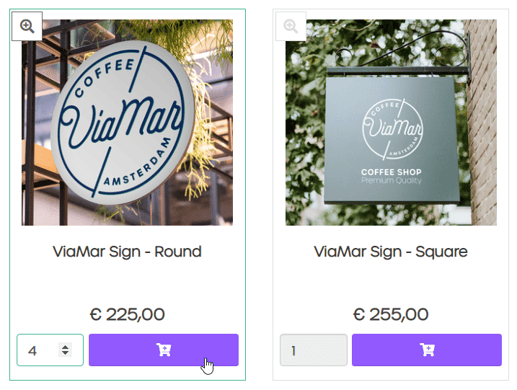 That's it for the Release Notes of this quarter! Release Notes is a summary of the most significant changes that have been made to our platform in the last three months. Our Changelog is the place to stay informed about all new features, updates, and bug fixes.


Stay in the loop 💌
Subscribe to our newsletter to receive news about product improvements, new features, company news, and (local) marketing tips straight in your inbox (don't worry, we will only mail you a few times per year).