Release Notes is Marvia's quarterly update on the most important new features and updates in our platform. This time we have a lot of updates on the new admin, but we'll also discuss the new Template Studio and metatag filtering.
New admin 🆕
This quarter we added a lot of functionalities to the new admin. We'll highlight the most important ones, starting with the products module:
Products & Product presets
We completely rebuilt the products module in the new admin, making it more user-friendly and efficient while providing you with more control over product setup.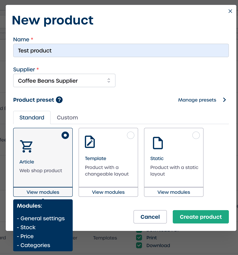 When creating a new product, you can now select from our predefined product presets, such as "article" or "template," or opt for one of your custom presets. Each preset comes with its own set of modules/settings that can be edited on the product detail page, including elements like "price", "files", and "workflow".
To create a custom preset, toggle on the required settings, press save, and it's ready to use.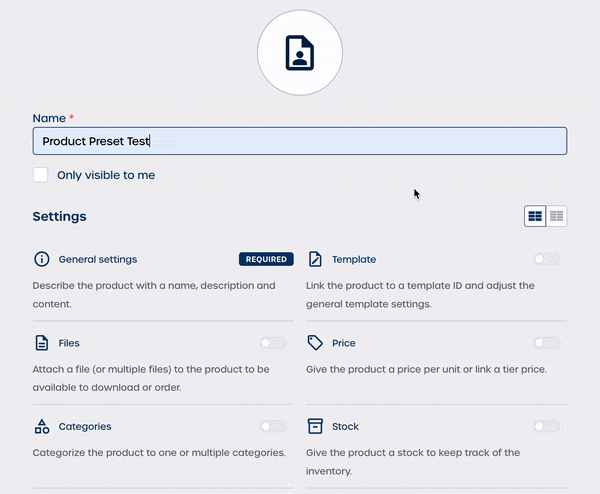 We have migrated the suppliers module to the new admin panel, transforming supplier management into a mostly self-service process.
When creating a new supplier, you can now set shipping prices, communication preferences, export options, and choose file transfer methods such as (S)FTP. Searching for a specific supplier to edit? No problem! The supplier's overview lets you filter based on name, type, method of transfer, or status, making it simple to locate the supplier you need.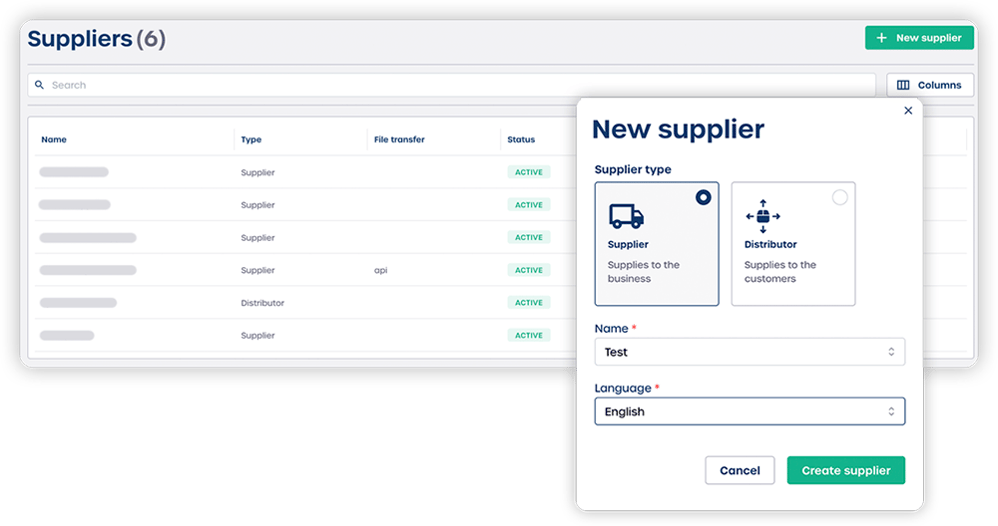 Introducing a new feature in the new admin: exports. This addition provides a comprehensive overview of all exports created within the new admin. As a result, you not only have a centralized location to view (or download) all exports, but you'll also be able to continue working when making an export and find the result in this overview.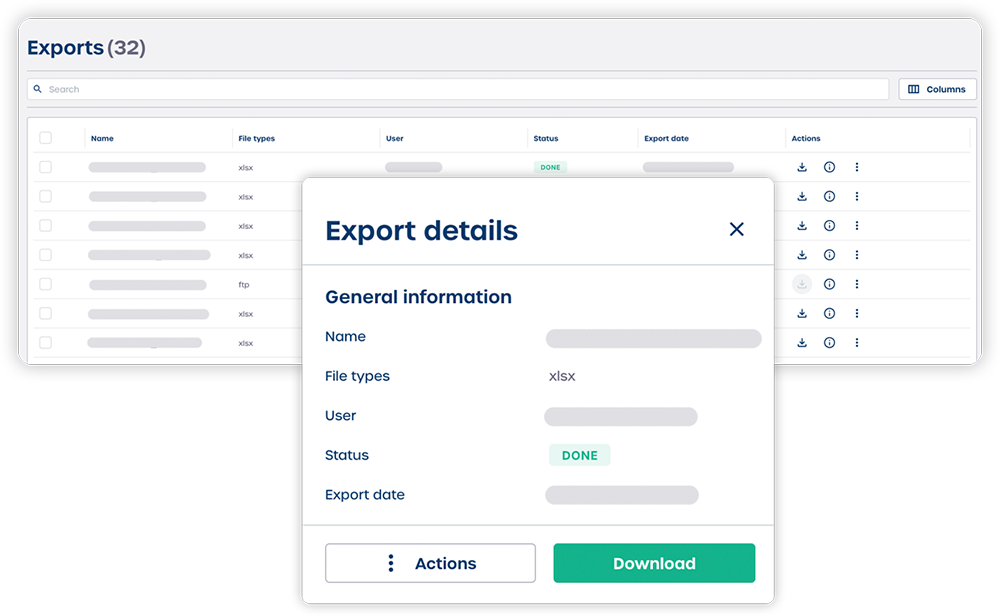 Template Studio 🎨
We believe it's hard to miss, but just in case you haven't heard, this quarter we launched the Template Studio!
Template Studio is a powerful feature within Marvia's platform that enables you to transform InDesign files into editable templates. Your users or partners can effortlessly customize these templates to create consistent, on-brand content across various formats and channels.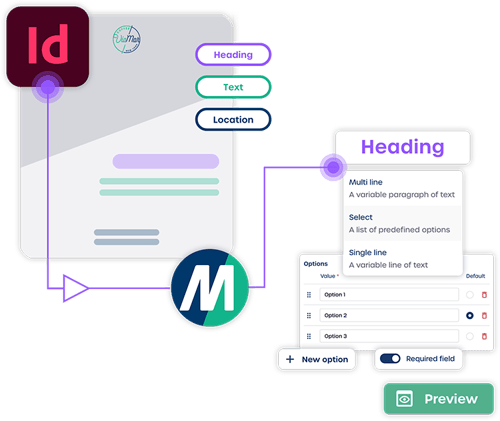 DAM: metatag filtering 📂
We are constantly exploring ways to enhance asset search within your DAM. Last quarter, we introduced a tag cloud for asset tags, a file type filter, and a new category layout.
Building on these improvements, this quarter we have added metatag filtering options, enabling you to filter based on your metadata and custom metatags. This new feature further refines the search process, making it easier than ever to locate the assets you need with precision and speed.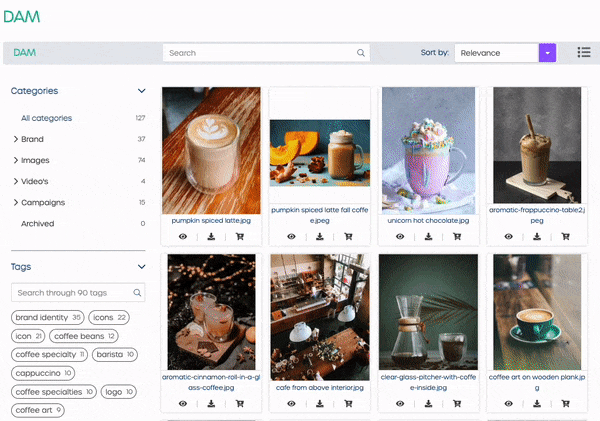 Other updates
✨


We've enhanced the user overview by introducing new filtering options in the "Group" and "Branch" column. Now, you can easily filter users who don't have a group and/or branch assigned to them, streamlining user management and organization.

Email header image customization
We are working on ways to personalize the email design for messages sent from the portal. Our first update allows you to add a custom logo at the top of your emails, providing a professional and branded touch to your readers. Stay tuned for more customization options!

That's it for the Release Notes of this quarter! Release Notes is a summary of the most significant changes that have been made to our platform in the last three months. Our Changelog is the place to stay informed about all new features, updates, and bug fixes.


---

Stay in the loop 💌
Subscribe to our newsletter to receive news about product improvements, new features, company news, and (local) marketing tips straight in your inbox (don't worry, we will only mail you a few times per year).