If you're part of a franchise formula, you've probably heard that local marketing automation software isn't an option anymore. It's a must. But why? And why is it especially important to franchises? We'll dive deeper into it in this blog.
Local marketing automation (LMA) means using automation technology to advertise a company or products to a local audience. Local marketing automation software automates tasks like creating and scheduling social media posts, sending targeted emails, and managing online ads. Using local marketing automation software is crucial for franchises because it allows them to maintain consistent branding while tailoring marketing to local markets, strengthening customer connections, and saving time.
So what happens when a franchise doesn't use local marketing automation software?
1. They run behind the local market
Whether it's jumping on a new trend, responding to local news, or adjusting to consumer behavior. You need to have systems in place that enable you to quickly adapt to changes in your local market.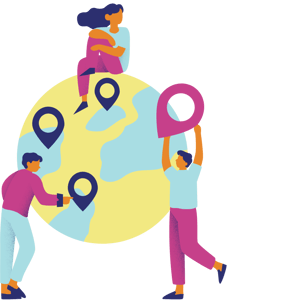 This can be difficult when you're an international franchise with locations in multiple markets and with multiple departments involved. You risk missing the moment when localizing materials takes too long. LMA software speeds up content production through templates and auto-filled data. It shortens time-to-market and gives you the opportunity to move with your market and maintain your competitive position.
2. They miss out on growth opportunities
For franchises, growth is about attracting new customers and about attracting new franchisees. LMA software helps the franchisor stay engaged with potential franchisees through automated emails, personalized information packages that are sent when needed, and more. It also helps franchisees without marketing experience by automating local marketing and facilitating collaboration between them and the head office. This way, franchisees feel supported and ready to get started with local marketing!
On the side of customer growth, LMA software scales your marketing in line with your growing business, without adding significantly to the workload. This way, you can still engage with your local audience in a way that applies to them, instead of losing that connection because your audience has grown too big.
3. Inconsistent branding and wrong information hurt their business
As a franchise, you want your customers to experience your brand the same way no matter which location they're visiting. You have to be able to trust your franchisees are using the correct logos, colors, and campaign creative. A good LMA software has the option to create marketing materials with predetermined elements that can be further adapted by end-users as needed.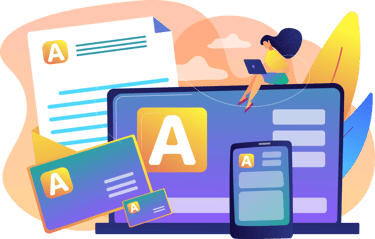 And not only your brand identity is safe. With a large number of franchise locations, it can be exhausting to make sure the correct data is used for each location, for each asset, and for each data point. Again, local marketing automation software comes to the rescue! Simply add user- and location-specific data such as addresses, local rates, and opening hours. Auto-populate your marketing materials to make sure the correct data is used every time.
Considering this, it's no wonder that franchises greatly value local marketing automation software. It is indeed a must. In a field where adaptability and efficiency are key, LMA software saves franchises time, ensures consistency in branding, and opens up a world of growth opportunities. So don't miss out on the advantages of local marketing automation software—invest in local marketing automation software today and secure your franchise's success.