Marvia vs Bynder
Meet Marvia: a better Bynder alternative for automating distributed marketing
The differences between Marvia and Bynder
We offer you more for less


Marvia offers a comprehensive solution to streamline your marketing efforts. Our platform provides all the necessary tools to centralize your marketing materials and empower local partners to independently distribute marketing content and campaigns. In addition to our brand management products, our platform offers a diverse range of features for distributed marketing automation.
Bynder is a Digital Asset Management platform with additional brand management products and features like Brand Templates and Brand Guidelines. Their main focus is centralizing, organizing, and distributing assets.
Bynder is up to 3 times more expensive than Marvia when using the same modules.
Local Marketing Automation
Campaigns
This feature allows brands to distribute marketing campaigns over different channels within the Brand Portal
Social Media
Facebook, Instagram and LinkedIn
Web-to-print
Bynder integrates with only one print supplier while Marvia can connect with almost every supplier.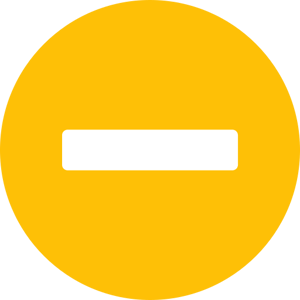 Store DNA
Location specific properties like contact information, pricing and (POS) preferences.
Roles, permissions & restrictions
Real time editing (WYSIWYG)
Digital & print templates
Locked and editable elements
User pre-fills
Automatic contact information template pre-fills (like name and telephone number).
Store DNA pre-fill
Automatic template pre-fill of location specific properties.
Send to (print) suppliers
Data doesn't lie
These are Marvia's and Bynder's ratings on G2. See more.


Ease of Use
9.5
Bynder: 9.0
Quality of Support
9.4
Bynder: 9.1
Ease of Setup
8.9
Bynder: 8.1
Ease of Admin
9.0
Bynder: 8.5
Data doesn't lie
Compare Marvia's and Bynder's ratings on Ease of Use, Quality of Support, Ease of Setup and Ease of Admin on G2.
Named as a leader
Just some of our awards
Don't take our word for it
This is what our customers say about us
"Marvia is a very pleasant partner to work with. Unlike companies that are selling features Marvia works with the customer on the process and the best ways support and facilitate is. Having the customer's process as the leading factor means that the system must have flexibility to adjust, which is definitely the case with Marvia. In addition to that you get as a customer a professional consultant that guides the implementation from the design phase throughout the implementation, testing, acceptance and release. As a customer I know that I can count on Marvia!"
"The software enables us to provide our franchisees the possibility to develop local marketing activities and campaigns, while the HQ is able to control the quality of the designs that are being used locally without costing to much time. In addition, the ordering and distribution process of materials for national campaigns is completely automated and offers a lot possibilities for personalization to franchisees."
"Thanks to Marvia's template tool we were able to make sure that our locations don't put up homemade A4's anymore. All communication, mostly posters, is now all in Stayokay branding. Besides the fact that this is nicer to look at, it also gives the professional feel we were looking for."
"The collaboration with Marvia is outstanding. They are always there for any questions and happy to help. Their solutions helps us to improve the user interface and enables us to generate local marketing initiatives."
"Very complete and intuitive tool to centrally coordinate your local marketing campaigns. Especially now that the marketing calendar 2.0 functionality has been integrated. Highly recommended for companies with multiple locations or a dealer network!"
"Easy to use for employees or franchise partners, the use of templates creates unified marketing messages across all franchise partners."
Trusted by leading brands
Join the club of happy customers
Ready to see what Marvia can do for your brand? Book a free demo and one of our experts will show you around.